Limited Resources? A Security Intelligence Platform Can Do the Heavy Lifting for You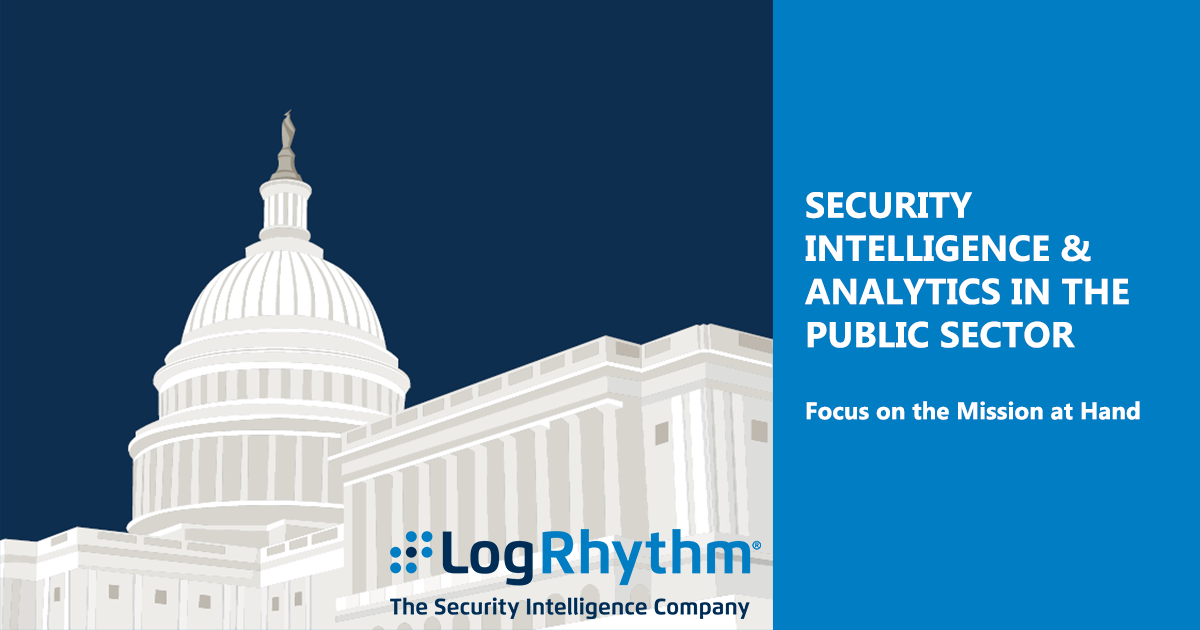 Each year, the cyber security community puts out new statistics on data breaches. While certain sectors face a different mix of threats, many of them evolving year-after-year, once constant remains – the deficit between the time a system is compromised and the time that breach is discovered.
For example, this year's Verizon Data Breach Investigations Report finds that most compromises (87%) took minutes or less to extract valuable data, yet, two-thirds went undiscovered for months or more. Only 3% are discovered as quickly as they occur.
Finding the Subtle Signs of a Breach = Crunch Time for Security Teams
While securing the perimeter with defensive strategies is critical, it's even more important to have the ability to find and associate the subtle signs of a system that has been compromised. That time between breach and discovery is a huge risk for agencies.
It's also crunch time for IT security teams. They must gather quality information and situational awareness about a compromise and share it ASAP. US-CERT Federal Incident Notification Guidelines require agencies to report detailed information about security incidents within one hour of being identified by the agency's Computer Security Incident Response Team, Security Operations Center, or IT department.
This is problematic since the time to discovery isn't the only factor that's measured in months. The time it takes to process sufficient intelligence about an attack in order to respond to it is also too often measured in days or weeks.
Complex "Spaghetti" Infrastructure Delays Action
With billions spent on shoring up federal cybersecurity strategy, products, and services, the result is a plate of tossed spaghetti. Complex security infrastructures that are hard to operate and maintain effectively. Alerts going off in their tens of thousands each day and overwhelmed security operations team trying to find that critical needle in the haystack that leads them to a cyber incident in real-time so that it can be stopped and mitigated before the damage is done.
The problem comes down to two things: security tools are deployed in silos and a lack of trained InfoSec professionals on staff. The latter is acute in the public sector where resources work on a contract basis, or they move to the private sector for more pay.
Get the Right Information, at the Right Time, with the Appropriate Context
Simplifying this complexity starts with security intelligence and analytics. Security intelligence (SI) empowers OPSEC teams to capture, correlate, visualize and analyze forensic data in order to develop actionable insight to detect and mitigate threats that pose real harm, so you can build a more proactive defense for the future.
Through a single platform, like that provided by DLT's newest partner, LogRhythm, disjointed threat data can be unified. The evidence is gleaned from log and machine data, and further visibility can be generated through endpoint and network monitoring and forensics. With intelligence and automation built into the platform, the burden on security ops teams is vastly reduced.
Qualifying the Most Serious Threats
An SI platform does the heavy lifting by putting threats into context – so you can grasp and explain to management how that vulnerability or threat will impact the organization, and what data and systems are at risk. With this insight, you can make better decisions about what to do and how to allocate resources, as well as provide deeper reporting for senior leaders and mission owners.
Your agency can spend less time and money upskilling its OPSEC team members because the SI platform handles the surfacing and qualifying of the most serious threats that require investigation. In many cases, automated incident response capabilities are delivered via intelligence-driven, highly integrated and automated workflows. With an SI platform, agencies can detect, respond to, and neutralize emergent cyber threats in less time and with fewer human resources – closing that mean time to respond and preventing damaging headline-making breaches.
Learn More
To learn more about the ways that an SI platform can help your federal security teams, download this free whitepaper: Security Intelligence and Analytics in the Public Sector.