CrowdStrike Expands Public Sector Footprint as DLT Reinvests in Partner Ecosystem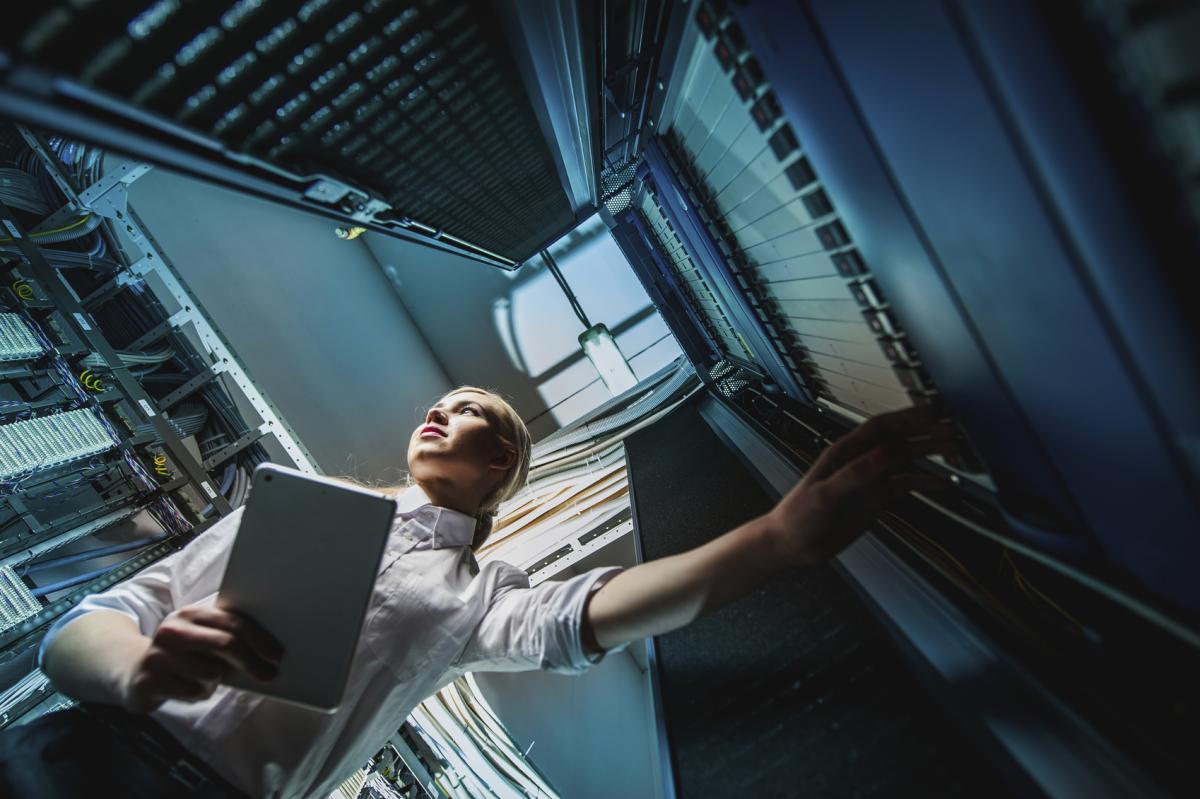 In a recent blog post, DLT Chief Technology Officer David Blankenhorn shared his insight on DLT's evolution to a government solutions aggregator:
"At DLT, we are doubling down on our key capabilities. DLT has had a partner ecosystem for many years, but we are now reinvesting in that ecosystem. We are reinvesting in our market knowledge, as well as the approach we are taking to communicate to and with the market. DLT has actually been in this role for many years, but now we are putting more emphasis on the strength of our relationships and the opportunities those relationships represent moving forward."
There are many examples of this reinvestment, but a striking example of how DLT's evolution to an aggregator is maximizing the success of our clients comes from one of our newest partnerships. CrowdStrike, is the leader in cloud-delivered endpoint protection, leveraging artificial intelligence (AI), managed threat hunting, and behavioral analytics to offer instant visibility and protection across the enterprise and prevention of attacks on endpoints on or off the network. CrowdStrike joined DLT's industry-leading portfolio of cybersecurity clients almost a year ago and its impact is already being seen by DLT's public sector customers. As CrowdStrike's exclusive government solutions aggregator, CrowdStrike products, solutions, and services are available to all federal, state and local government agencies through DLT. Recently, CrowdStrike earned FedRAMP certification.
Accelerating Public Sector Growth
Staying true to our mission of accelerating public sector growth for technology companies, in a few short months, DLT has extended the value of its incumbent government contract vehicles to CrowdStrike products and services.
In addition to GSA IT Schedule 70, SEWP V, and TIPS, most recently CrowdStrike was approved to deliver critical cyber capabilities in support of the across multiple "Phase" areas of the program through their recent addition to the CDM Approved Products List (APL).
Don Maclean, DLT's Chief Cybersecurity Technologist, is excited about the relationship. "In the world of cybersecurity, when you hear 'CrowdStrike', you think 'best-in-class'. Whether it be incident response, risk assessment, endpoint protection, or threat intelligence, everyone knows CrowdStrike is a leader. We are thrilled to champion the strong set of capabilities that CrowdStrike has to offer, which clearly align to solving for many of the challenges facing government security leaders today."
Protecting Citizens and Government Staff from Cyber Threats with a Cloud-Native Architecture, Fast Deployment, and Lightweight Agent
Why is CrowdStrike different?
Public sector organizations need a solution that protects against all cyber threats but is also simple and sophisticated. CrowdStrike's cloud-delivered, endpoint protection platform, CrowdStrike Falcon, goes beyond antivirus to deliver real-time protection and visibility, even when the agent is not connected to the internet.
One adopter of CrowdStrike Falcon is the State of Wyoming who deployed the solution to replace a legacy antivirus solution that lacked detections impeding the ability for end users to do their jobs and failing to provide 24x7 protection.
After evaluating several cybersecurity solutions, the state chose the platform for a number of reasons. Not only was it easily deployable without impacting users, but its lightweight agent and cloud-based engine also offer seamless and virtually invisible protection every hour of every day. Productivity increased not only for end users who no longer had to endure CPU-intensive scans, but also for staff who can now identify an attack almost instantaneously and mitigate it faster than ever before, thanks to the heightened real-time forensic visibility into processes the Falcon platform provides.
"CrowdStrike is thrilled to have DLT as its strategic public sector aggregation partner," said James Yeager, CrowdStrike's Vice President of Public Sector. "As we continue on our path towards rapid growth in this space, finding the right partners is absolutely essential. DLT's commitment to the public sector arena is unrivaled and they are well known for being a leading provider of advanced technologies and solutions that align directly with the needs of the government."
Learn more about CrowdStrike and request a 15-day trial.