The State of Employee & Customer Experience in Government: Q&A with Nina Bianchi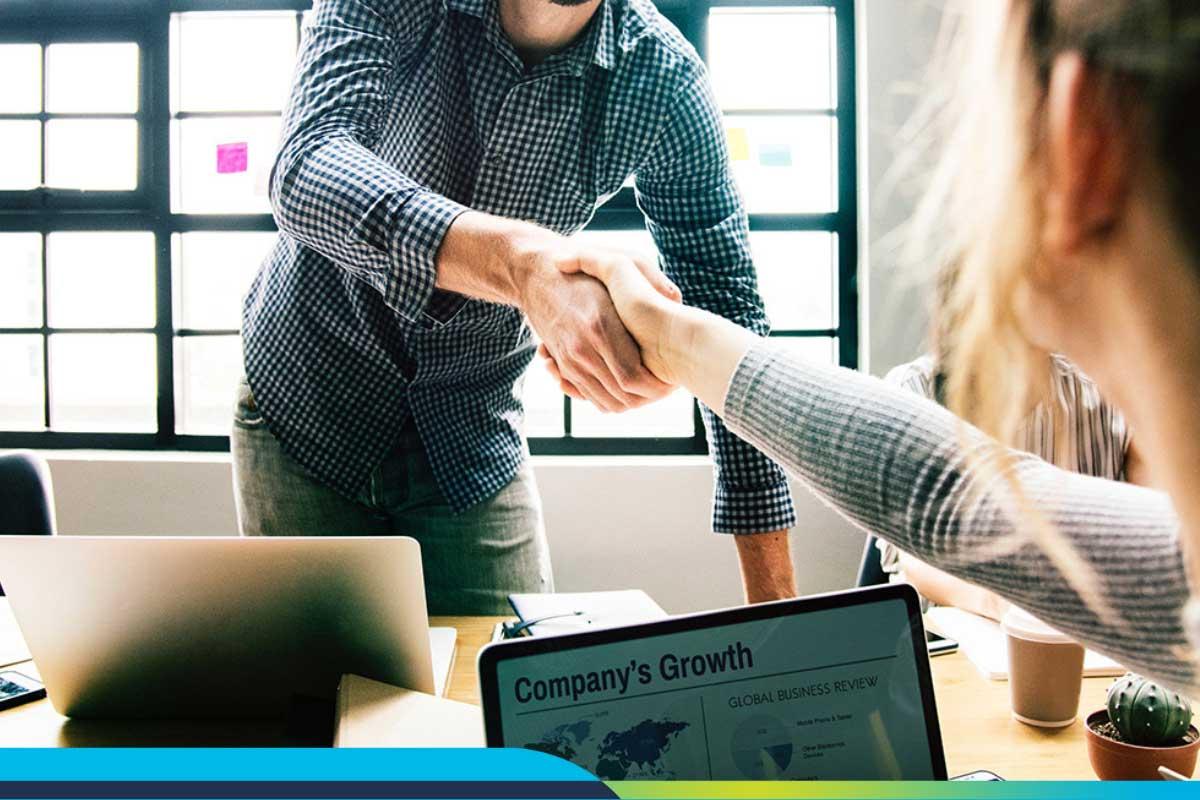 In this Q&A discussion, the former Chief of People and Culture shares her insights into employee and customer experience in government, along with tips to improve both areas.
After leading the U.S. Food and Drug Administration (FDA) in partnership with the White House IT Modernization Centers of Excellence at the General Services Administration (GSA) through a period of continuous change during the beginning of the pandemic, Nina Bianchi joined Medallia as our Solutions Principal for the Public Sector to help guide federal agencies in elevating their public sector employee experience and customer experience strategies.
We recently connected with Bianchi — who you can interact with on Twitter at @NinaFuture — to get her thoughts on the state of employee and customer experience in government. Here she shares the top forces driving changes in federal government customer experience and employee experience, what government customer experience leaders and employee experience leaders are doing differently than others, and more.
Can you tell us about your journey to improving experiences in the public sector?
Before serving in government, I led a social innovation consulting firm with a network of high-impact public-private partnerships. For over a decade, my teams designed transformation experiences for city governments across the globe, nonprofits, philanthropy, Fortune 500 companies, and institutions like the Massachusetts Institute of Technology (MIT).
Prior to joining Medallia, I served as the Chief of People and Culture at the FDA in partnership with the White House IT Modernization Centers of Excellence at the GSA during the start of the pandemic. And, as a White House Presidential Innovation Fellow (PIF) with the Biden Cancer Moonshot at the National Cancer Institute (NCI), I led collaborative work experiences to drive personalized patient experiences. It was at the NCI, supporting the efforts with their contact center, that I realized that employee behavior is customer experience. If employees, including everyone from the front lines to the C-suite, aren't connecting and serving one another, there's little chance of improving the public customer experience.
Last year I joined Medallia because I believe our organization is helping all government agencies — federal, state, and local — to become more experience-focused. Our Public Sector teams are bringing people and technology together to accelerate the kinds of changes that are key to unlocking Democracy 2.0. — a future where all voices are heard, understood, and served with seamless government experiences delivered with empathy and compassion.
You've written about the importance of embracing Democracy 2.0. Why is now the time for innovating federal government customer experience and employee experience?
Democracy 2.0 involves designing and delivering services based on the actual experiences of the people a given government agency is intended to serve. That means listening more frequently to stakeholders, such as constituents in the public, to stop working in silos, and to start cross-connecting with peers at other agencies. It's about looking at the behaviors of how government operates — the attitudes and the mindset in place and the ways of communicating — and truly redesigning them to be more participatory, inclusive, data-driven, and, ultimately, smarter.
Our nation was founded by a few founding fathers who represented a very narrow sliver of what our population looks like today. If you look at the technology available at that time and what was possible, they were sitting around a table with quills and ink. While admittedly, some of my recent experiences in government feel as if we are still limited to those quills and ink, today, hundreds of years later, when we now think what's possible, we have the technology to transform democracy to meet modern needs and standards and improve experiences for all employees and customers.
What are some of the biggest opportunities for the public sector right now?
Government is meant to serve all of the public, yet many agencies are still struggling to shift their thinking to recognize that they indeed have tax-paying customers. After that realization comes the process to understand the needs of their employees — because it's the federal employee that needs to be enabled with the right tools and resources to serve excellent experiences to the public.

Brands operating in the private sector have the technology, systems, and processes in place to truly listen to their customers, translate those insights into timely actions, and improve experiences, and that's what customers now expect of the government agencies they interact with. The public sector needs to catch up or risk losing even more consumer loyalty and trust. After all, when Forrester rated how 14 different verticals perform when it comes to customer experience, the federal government received the lowest score of the bunch — a 61 out of 100.
Once agencies are better able to understand who they serve, there's a lot of work that needs to be done related to equity, looking at specifically how money is being allocated to serve these individuals, and evaluating how these investments are working — or not. Recent White House executive orders around customer experience are pushing us toward this type of more data-driven policymaking.
The reality is that many agencies are still using manual, paper-based processes. When I was in the federal service, I remember walking around different agency offices and seeing people literally swimming in piles and piles of physical paperwork. My heart sank seeing this, knowing there was a better way to do the work — and knowing there was also higher-value work employees could be doing with their passion and expertise.
However, we're at a time of great transition, much like what happened with the invention of the printing press. Digital adoption is reshaping the government. An agency truly only goes from an analog process to digital once and, as the shift to digital moves forward, we have the opportunity to transform the way employees are learning to work with technology, making this an important moment in history to infuse better experience standards and people-centered metrics to truly advance Democracy 2.0.
What's exciting is that in addition to these top-down movements coming out of Congress and the White House, we're also seeing community-led, bottom-up movements. At the ground level, most employees want better digital experiences — they're pushing for better experiences for customers and for themselves as employees. An example of a thriving movement can be found at the U. S. General Services Administration digital.gov community — one in which I also authored guidance when I served as Director of Workforce Solutions.
What investments are agencies making right now to adapt to these changes and advance employee and customer experience in government?
In terms of technology, agencies are investing in capabilities that enable enterprise-wide sharing of data and insights. But more than transforming infrastructure — having tools that are able to work within and across agencies — organizations are recognizing the need to uplift and upskill the people who will work with these systems and reimagine the talent pipeline.
Leaders are starting to see that workforce evolution is vital for making sure that tech investments actually work and deliver a strong ROI. As we're transforming through technology, we need to make sure people are moving forward too, by offering new ways of learning, providing new ways of working, and encouraging new ways of thinking. The future of communications and the future of leadership require investing in coaching and education.
Which metrics matter the most for evaluating public sector experiences?
At a high level, many in the public sector focus on the big three: ease, efficiency, and emotion.
At the individual agency level, experience metrics should align to the individual organization's unique shared values. For example, the VA focuses on trust. As another example, when I was at the FDA, I worked with the leadership team and employees to create an inclusive and participatory, codesign process where everyone established a set of values and we began to measure them in our experiences. Those values are achievement, empowerment, transparency, integrity, learning, engagement, and institutional expertise. A guide to begin measuring values like this can be found at my GovLoop column.
What opportunities exist to improve federal agency experiences?
Employee experience and customer experience are interwoven, and agencies need to be able to connect these two to see just how internal experiences impact the way employees deliver experiences for the public.
By bringing employee and customer experience data and strategies together, looking at the ways employees work, examining the culture within organizations, and taking steps to advance employee experiences, agencies have the power to achieve dramatic and almost immediate outcomes on the public-facing side.
The challenge is this: more agencies need experience measurement capabilities in place to validate their strategies and rationalize their approaches moving forward. How can agencies manage and measure these improvements in employee and customer experience in government over time? That takes investing in a customer listening and employee listening strategy, using customer feedback technology and employee feedback tools, and listening and acting on employee feedback and customer insights.
What are small steps public sector leaders can take right away?
Leaders need to recognize that everything is an experience. How a leader shows up during a video conference is an experience. How they run weekly, monthly, quarterly, and all-hands meetings, all of these are experiences. At the root, it's about behavior, and how employees are connecting and serving one another. We need to start looking at experiences that matter on a day-to-day level, in addition to key milestones like when an employee is retiring.
The next generation of experience management is finding all of the moments that can be improved and measured.
What are government customer experience leaders and employee experience leaders doing differently than laggards?
Experience management and adopting data-driven listening infrastructure is enabling leaders to solve problems that have previously been considered impossible.
As these experience leaders are stepping up and embracing new ways of working and new ways of thinking, they're seeing success — and those stories are inspiring other leaders to be brave and do the same.
The folks that are resisting are already laggards, and they're going to fall further behind. Falling behind isn't just a status that'll show up on a paper report — falling behind is a failure to keep people's voices at the center of every decision in government. And that's a problem that affects how our people live, their livelihoods, and their families for generations to come. We cannot afford to let that happen. The health and wellness of our nation depends on making government experience work better for everyone.
Learn what federal agencies can do to elevate the employee and customer experience with the Definitive Guide to Government Employee Experience