DLT Cloud Navigator: Helping Our Partners Accelerate their Government Cloud Business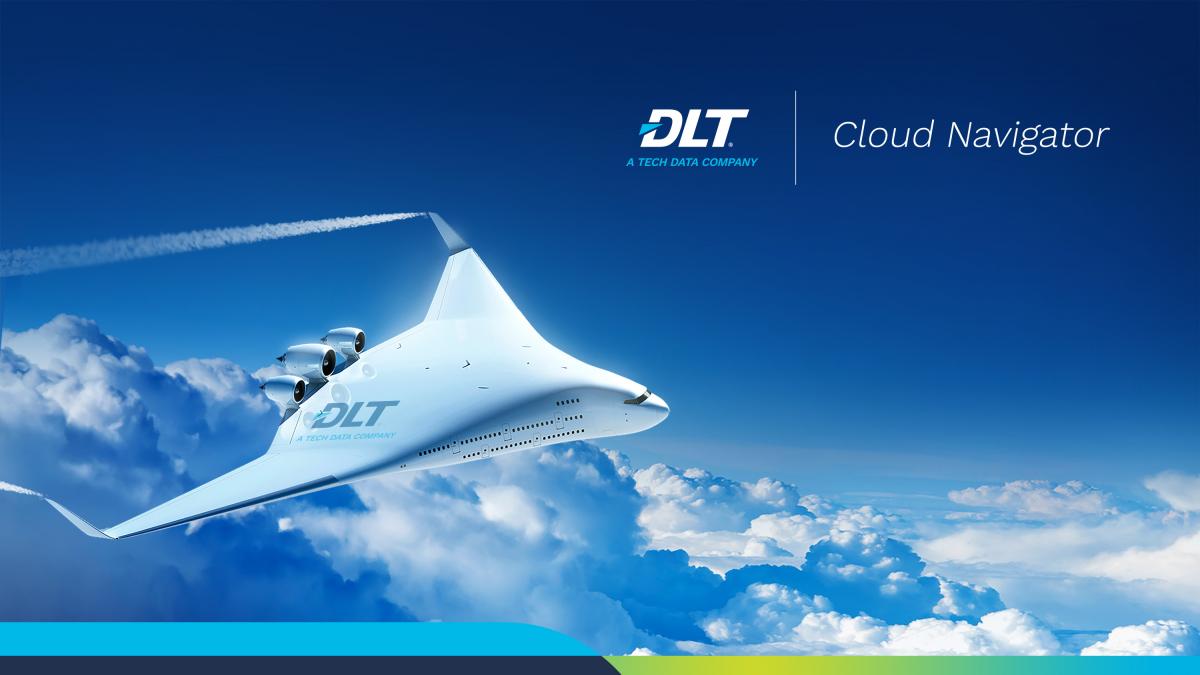 The delivery of technology, solutions, and services through the cloud brings a wealth of opportunities for the public sector. But for many of our channel partners, helping their government customers achieve their mission objectives via cloud services can be complex and challenging. And this can compromise business growth and profitability.
That's why we created DLT Cloud Navigator™.
Built on nearly 30 years of government experience and our status as an AWS Public Sector Distributor, we help transform and accelerate traditional channel partner business models so that they can be successful and gain a strategic advantage in the delivery of cloud services to the public sector.
Mapping the journey to the cloud
Charting that path starts with a flight plan. We help our partners with the training, resources, technical support, and anything else that is needed to help them assess their cloud business readiness, support customer cloud migration, leverage DLT's government contract vehicles, and more.
Dashboard-based cloud management
To help our partners ensure their government customers maintain visibility, gain actionable intelligence, achieve automation, and ensure accountability across their cloud investments, DLT has partnered with CloudCheckr, a leading comprehensive cloud management platform, to develop a license model specifically built and designed with the cloud partner in mind.
Utilizing dashboard views, DLT partners can provide their customers with cost management capabilities, visibility into security and compliance, asset inventory, resource utilization statistics, and time-saving cloud automation capabilities.
AWS Marketplace – Easily procure software that runs on AWS
With DLT Cloud Navigator, our partners' government customers also benefit from access to the AWS Marketplace, a curated digital catalog that makes it easy for them to find, buy, consume, and manage third-party software in areas such as security, networking, storage, machine learning, BI, DevOps, and more. These can be purchased directly from DLT giving end-customers access to our public sector expertise and localized support, coupled with the same fast and friction-free experience offered by the AWS Marketplace. And, of course, they also benefit from the specialized industry and technology expertise of our channel partners.
DLT engineering and support
DLT's role doesn't end at the sale. Together with our partners, DLT aids customers in designing, implementing, securing, and managing cloud environments that specifically meet customer needs — no matter how small or large the project. With our partners, we offer a 24x7x365, U.S.-soil based, ITAR compliant Service Center to support complex case resolution, as well as proactive managed services, training, and consulting.
To help the public sector build a cloud-smart workforce quickly and at scale, we also provide cloud training in partnership with A Cloud Guru.
Finally, DLT Managed Services empower our partners to help their AWS customers rapidly procure IT services, scale up or down as needed and release when finished, resulting in the perfect mix of cost savings, improved service deliverability, and increased productivity for the agency.
Learn more about DLT Cloud Navigator's range of benefits and services here.