AWS re:Invent - Keeping "Mission-Critical" Critical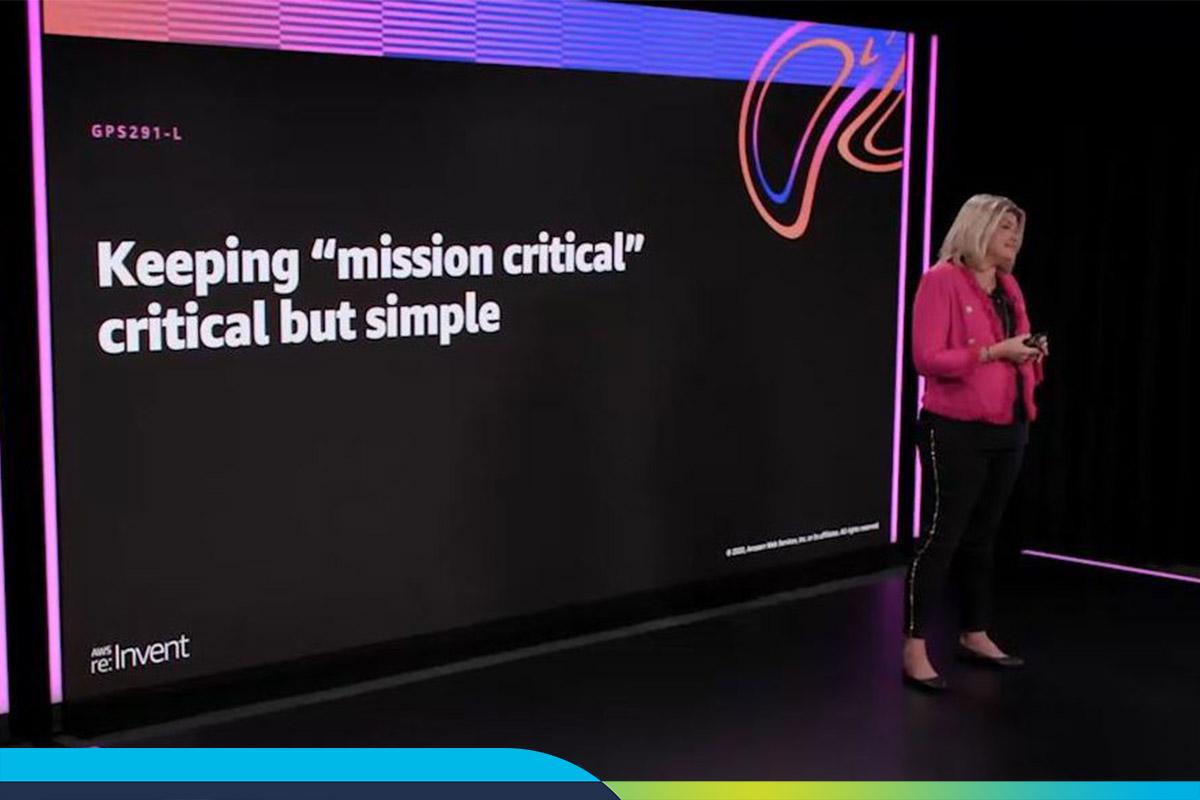 Sandy Carter, Vice President WWPS at AWS led a leadership session, Keeping "mission-critical" critical but simple focusing on the available AWS programs for public sector partners. These are specific programs that enable partners to focus on mission-critical work. Several partner success stories were shared with a special nod to DLT and the success with the NewBe program! The New Business Engagement (NewBE) Program provides additional monthly rebates for SLED customers that are 100% new to AWS. The NewBE program aligns perfectly with DLT's mission to accelerate public sector growth and our company vision to drive technology adoption in the Public Sector. NewBE has evolved DLT's approach to identifying new customers and workloads to drive and encourage cloud adoption.  
To watch Sandy's full session available on-demand, click here (free registration required).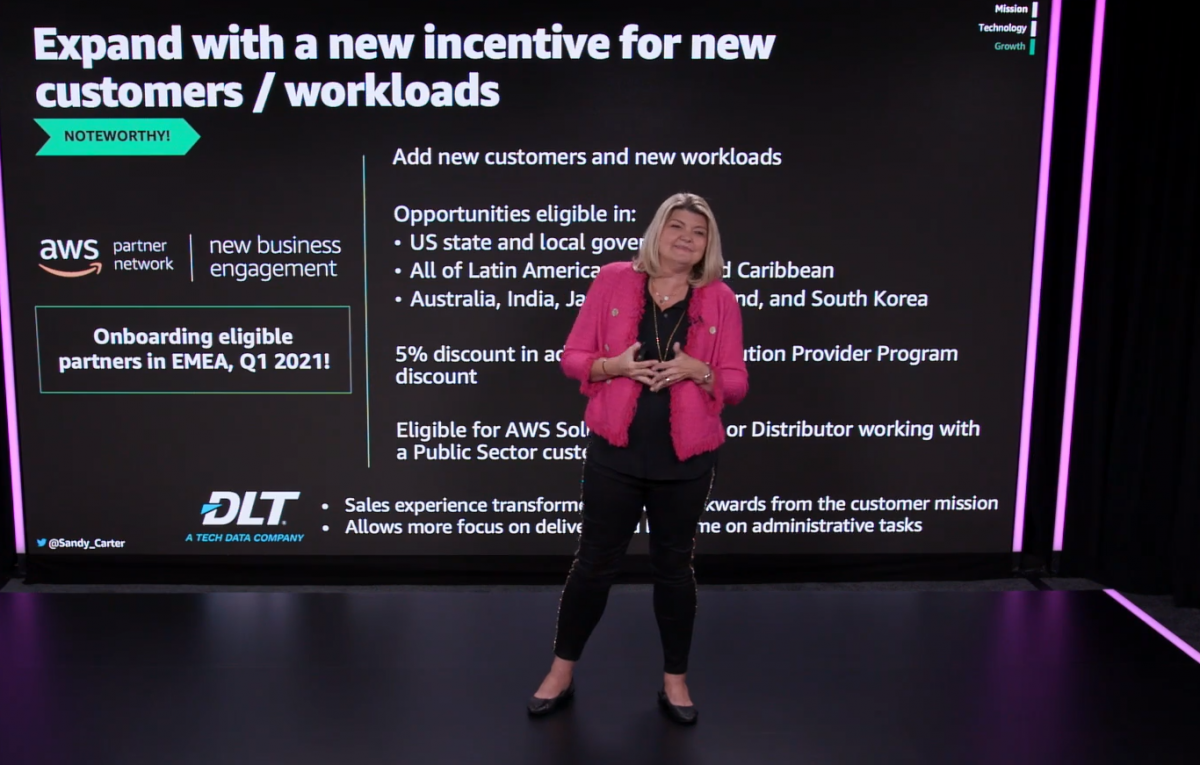 Sandy-2.png