The Top 2021 Trends in Public Sector IT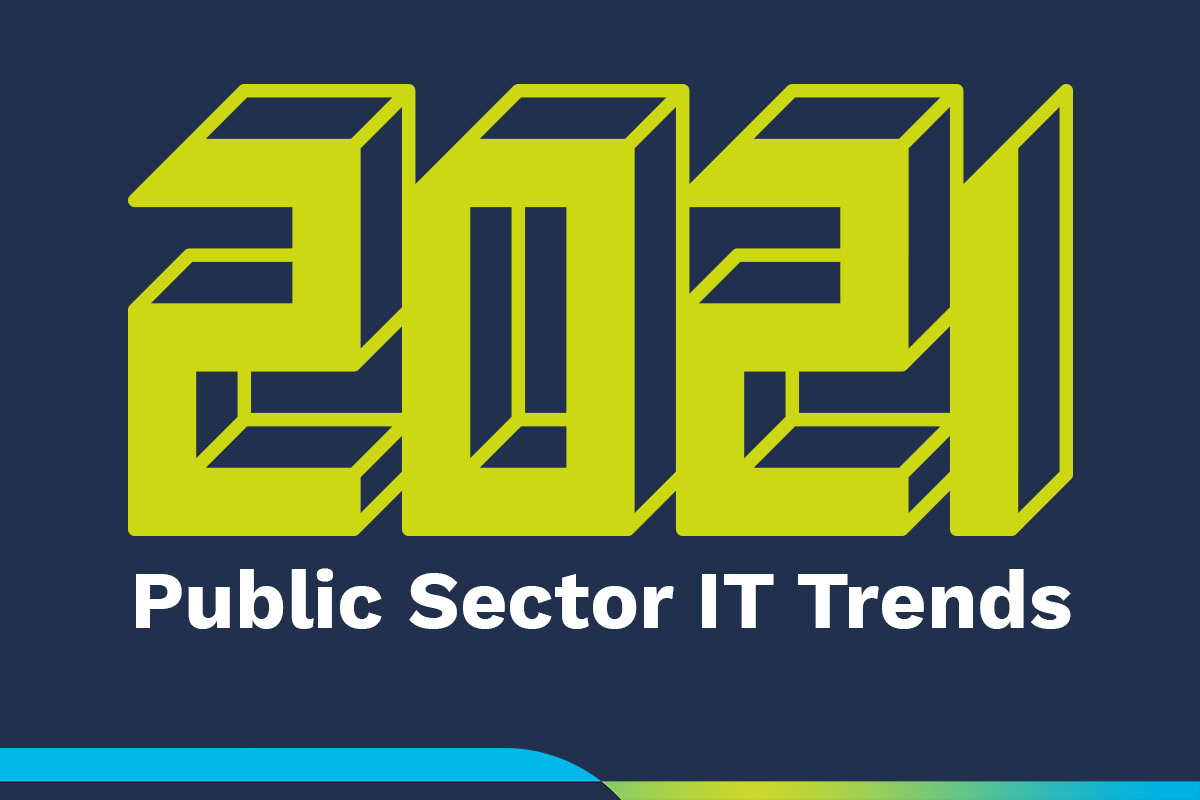 2020 was a transformative year for public sector IT. Accelerated by necessity, agencies rapidly scaled and secured their digital ecosystems to accommodate a newly remote workforce. Against this backdrop, significant cybersecurity hacks revealed continued vulnerabilities in the federal supply chain and state and local IT infrastructures.

Looking forward there is much work to be done. A new administration, new regulations and continued reliance on the cloud will shape public sector IT through 2021.

With this in mind, here are DLT's top 2021 trends to keep an eye on – all of which pivot around data, the cloud, and DevSecOps.

Big Data and Analytics
Data Governance and Cataloging
Data governance and cataloging will continue to dominate the operational priorities of public sector data agendas for the coming year. As required by the Federal Data Strategy Action Plan, in many agencies the Office of the Chief Data Officer (OCDO) devoted significant time and resources developing and publishing data strategies to align with their organization's mission. The first order of business for many of these agencies is defining governance structures and surveying the information assets that have value for reporting and analysis purposes.

Low-Code Analytical Platforms
As organizational building nascent analytical resources and seek to upskill and reskill their existing staff, low-code analytical platforms will continue to gain market share. These applications, with their user-friendly interfaces and growing APIs, make it easy for analysts not classically trained in statistics or computer science, to access data and apply analysis and modeling techniques literally within minutes. Many federal agencies seeking to expand their use of data in a decision-making and build "data driven" cultures will value the ease of implementation these applications deliver.

Machine Learning and Natural Language Processing
Machine learning (ML) and natural language processing (NLP) will remain the dominant type of AI methods used by public sector agencies to pilot data innovation use cases. Now that the National Artificial Intelligence Act is law (it was part of the National Defense Authorization bill passed by Congress), federal agencies will have additional incentives and resources to use these methods on low-hanging fruit use cases that can deliver result efficiencies and performance improvements to mission operations.

Cloud Computing
The Rise of Remote
The COVID-19 induced the acceleration of cloud technologies for remote work and collaboration will continue to drive changes in the workforce. 2021 will continue with an accelerated pace of cloud technologies, and we will see traditionally in-person services – like healthcare, business services and education – further embrace remote options.

Multi-Cloud and Hybrid-Architectures are the New Norm
With the increase in cloud adoption in 2020, IT managers will be looking to consolidate and simplify how they monitor and maintain their increasingly complex footprint consisting of on-premises assets, public and private IaaS, PaaS and SaaS clouds, and virtualized and containerized environments.

Security
Security specialists will take a closer look at all the newly adopted cloud services in their environments and will take strides in further securing their new multi-cloud and hybrid environments.

DevSecOps
Self-Service Platforms for Product and Service
Development will continue to explode across the public sector increasing the collaboration and efficiencies of development and IT operations resources. With on-demand tools for defect and vulnerability checking, the platforms will also ensure security is built in further left in the development activities.

Cloud-Native Architectures Emerge
Modernization efforts will conclude that just lifting legacy systems into the cloud is not sufficient to realize cost efficiencies. Redesigning them an infrastructure agnostic, portable and resilient manner will increase due to influx of modernization investment dollars from the new administration.

Chaos testing
Finding faults in a distributed system – across clouds, regions and remote endpoints – using a proactive testing practice, agencies can look for and fix failures before they cause an outage. This also includes injecting known failures into the system to see how the overall system behaves.

Learn More

As the new administration gets to work and agencies continue their modernization efforts, we will see major changes in 2021. Contact us to understand how these new developments could impact you.