How one Florida County Transformed its Permit Review Process giving Visibility to All Involved
In government, as in business, "streamlining business processes" has become essential to improving efficiency, while saving money.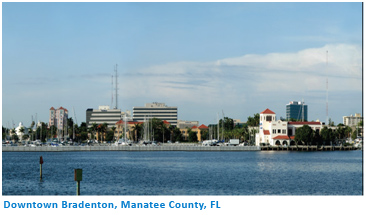 However, you may not think to look to Autodesk – the go-to innovators of
AutoCAD
, Map 3D, and so on – when it comes to managing non-design related processes. That's where you'd be wrong. In fact, a growing number of state and local government departments are turning to Autodesk's workflow management tool,
Buzzsaw
, to help them automate once arduous and paperwork intensive processes. Take for example Southwest Florida's Manatee County Government, whose building and planning department manages building permits and land development applications for the country's growing population. This once tedious and manual process, involved complex projects, multiple stakeholders and lots of paper. But even as the demands on the government grew, they still needed to be completed on time and on budget! So Manatee County turned to Autodesk. Having confidence and familiarity with other Autodesk software, the County saw in Buzzsaw an opportunity to increase efficiencies with its permitting and review process.
Instant Productivity and Visibility On Tap!
But what is Buzzsaw? Well, you'll often see it marketed as a software-as-a-service collaboration tool that enables seamless end-to-end project management processes for complex design projects, such as those involving building information modeling. In fact, Buzzsaw can help governments improve workflows across a variety of scenarios, not just within the more traditional design/build environment.
Ease of Use Brings Widespread Adoption
In the case of Manatee County Government, Buzzsaw provided a central location for all building permits and / or land development applications, but also gave applicants the option to submit plans electronically – saving time and reducing paperwork. "
Buzzsaw gave our departments a more effective way to work together; by centralizing the applicants' plans, reviewers can simultaneously provide comments and the applicant can resolve issues earlier in the process…"
explains Steve Kollar, Autodesk contract manager at Manatee County Government. Perhaps most noteworthy is the unprecedented visibility that Buzzsaw enables. The planning team can submit recommended improvements to application and permit requests electronically – via the web, the office, or their mobile devices. And stakeholders can login to the system to check on the progress of their application at any point in time. As Kollar explains: "
The electronic review process has made a huge impact on the way we can work through applicants' submittals….With Buzzsaw, project team members now have the ability to make real-time comments electronically directly on the plans, which more clearly communicates the issues and enables a faster, more appropriate response. If there is a change to be made, it's done early in the process
." This
case study
explains more about how the County's project team uses Buzzsaw, across internal users (Public Works, Financial Management, Parks and Recreation, Property Management, and Environmental Management) and external users such as the county school board, seven fire departments, the county health department, and FDOT.
The result?
Greater efficiencies, cost savings of thousands of dollars on every land development application, paper savings (over 2,500 pages per application case), and better relations with its constituent community of contractors, architects and engineers.