New and Upcoming: Partner Round-Up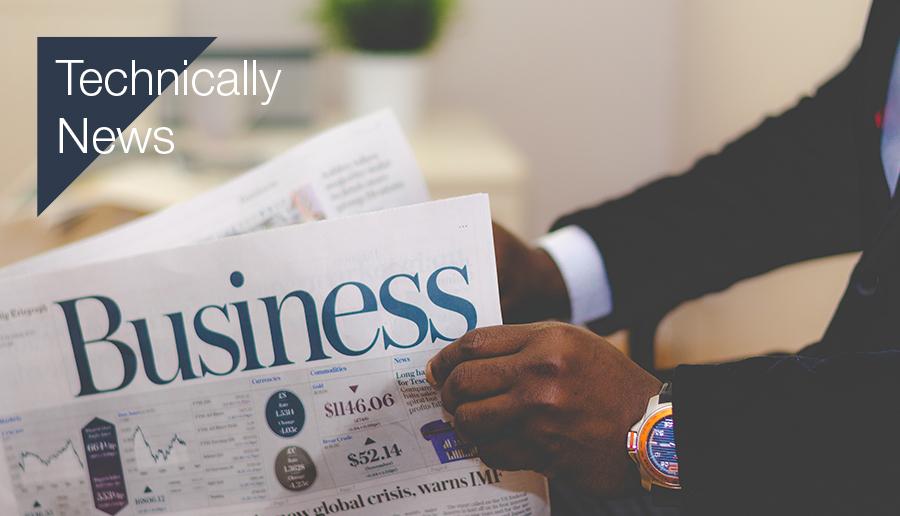 In the ever changing technology landscape, IT companies are constantly perfecting their products to keep up. We're proud to be a partner of key IT providers to the government who continue to be relevant assets by consistently improving their offerings.
Catch up on a few of the recent product updates from our partners:
Welcome to the New McAfee
McAfee announces new status as a standalone cybersecurity company dedicated to enabling technology, people and organizations to work together. As a standalone business, McAfee is one of the world's largest pure-play cybersecurity firms. Built on the belief that "Together is Power," the new McAfee will expand upon its leading security solutions platform to better enable customers to effectively identify and orchestrate responses to cyber-threats. Read the full press release here.
Modernizing Software Development with the Federal Source Code Policy
Join GitHub for a brief webinar on Wednesday, April 19th to learn how the Federal Source Code Policy helps your agency modernize the software development process. Hosted by David Larrimore, CTO at DHS Immigration and Customs Enforcement, take a deeper look at this policy designed to support reuse and public access to government developed source code. Register for the April 19th webinar here.
The Industry's Premier Open Source Technology Event Is on Its Way: 2017 Red Hat Summit.
Red Hat Summit has become a premier event focused on advancements across the technology industry, with Red Hat customers, partners, and open source industry leaders from around the world for a high-energy week of innovation, education, and collaboration. Open source is enabling digital transformations and driving major innovations in a number of areas, including hybrid cloud computing, Linux containers, application development, DevOps, big data, mobile, security, and more. The conference will be held May 2–4, at the Boston Convention and Exhibition Center, DLT will be in booth 118. Check out a recap last year's Red Hat Summit and register for the 2017 event with code DLT995 for $600 savings!
Pure Storage Announces First Enterprise-Class All-NVMe Flash Array, FlashArray//X
Pure Storage unveiled their modern communications protocol designed specifically for Flash storage systems. Pure is releasing several new products built on this technology to meet the demands of the cloud-era. Cloud applications are far more distributed than their predecessors, demanding simplicity, elasticity and speed. Technologies like NVMe, is an enabler – one key ingredient in delivering a generational advance. See the full announcement here.
What you need to know about NIST 800-53 Compliance in AWS
DLT and 2 of our partners, Evident.io, Amazon Web Services, will be hosting a webinar next week on moving to the cloud and what your agency needs to know about NIST 800-53 compliance. Featured speakers include David Rubal - DLT Chief Data and Analytics Technologist, Tim Sandage - Senior Security Partner Strategist at Amazon Web Services and Sebastian Taphanel - Federal Solutions Architect at Evident.io, who will address the challenges of this regulatory security. For a sneak peek of key trends to be discussed during the webinar, check out this Q&A from Evident.io.
Register now for the webinar on April 20th beginning 10am Pacific/1pm Eastern.