How the Government Shutdown is Being Felt Beyond the Beltway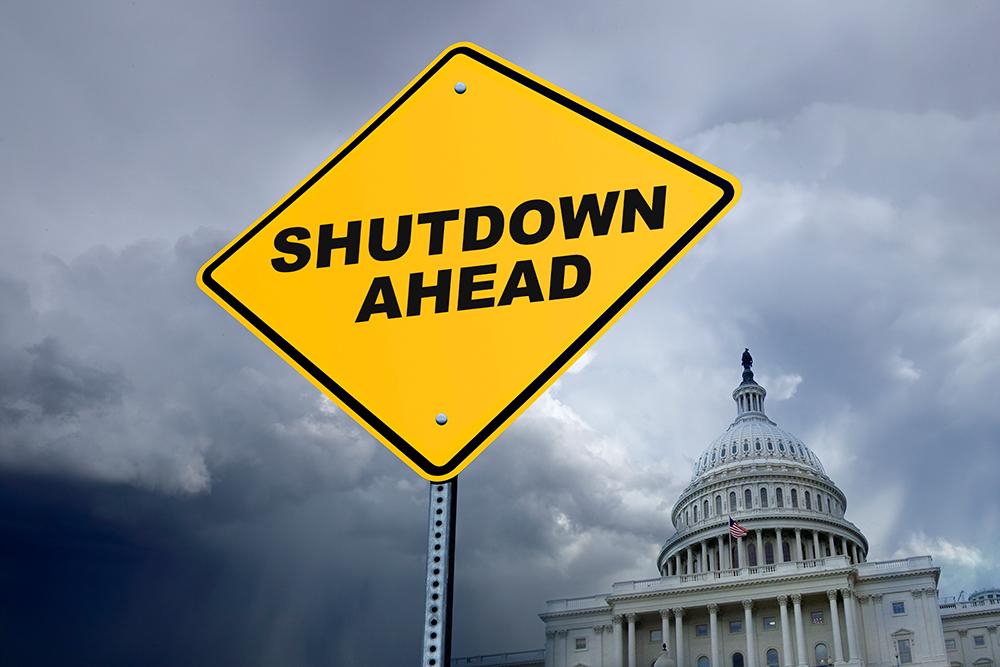 The ongoing 2018-2019 government shutdown which directly impacts 800,000 federal workers is on its way towards being the longest in history with President Trump saying it could continue for months or years.
The longer the shutdown lasts the wider the impacts to government systems, programs, citizens and businesses.
Here are some expected and unexpected fallouts of the current government shutdown.
Muddying an Already Complicated Tax Season
We may not be in full tax season mode yet, but W2s are starting to trickle in and individuals and businesses are preparing to file their 2018 taxes. But with nearly 70,000 IRS employees furloughed, it's still unclear how the shutdown could complicate tax season when it starts on January 28 (also the date when the IRS' e-File system is supposed to open for business). On January 7th, acting director of the OMB, Mick Mulvaney, assured Americans that the IRS would recall some of its workers to handle refunds and release a shutdown contingency plan.
To understand the scale of activity even during the early days of filing season, in 2018, 18 million tax returns were filed by February 2nd, with six million refunds issued in that same time frame!
The shutdown only further complicates a tax season that marks the first full year of filing under the new tax code.
Food Safety Comes into Question
The shutdown has stopped most routine food safety inspections conducted by the Food and Drug Administration. FDA Commissioner Dr. Scott Gottlieb said: "It's not business as usual, and we are not doing all the things we would do under normal circumstances. There are important things we are not doing." The agency is currently trying to identify the most essential inspections and force furloughed workers to return to work.
Security Operations at Airports Draws Concern
One of the most visible impacts of the shutdown to the general public is to security operations at U.S. airports. TSA agents, expected to work without pay, are missing shifts in protest. The situation is so dire at Palm Springs, CA, airport that the deputy federal security officer overseeing five California airports acknowledged privately that the shutdown is having an impact on aviation security. This comes amid public safety warnings from the pilot, flight attendant, and TSA employee unions.
National Parks
While some national parks remain open thanks to a federal contingency plan by the Department of the Interior which pays a skeleton staff, safety concerns and confusion are rife.
Hiring Could be Impacted
The government's E-Verify website, which allows employers to verify the eligibility of individuals to work in the U.S., is also shut down. No information is available on a workaround, which could delay an employer's ability to screen new hires.
America's Businesses Take a Hit
America's businesses are also impacted by the impasse over the border wall.
Over at the SBA, loan applications are no longer being processed. Meanwhile, the federal contracting community can no longer bid for new business and must wrestle with "stop work" notifications from agencies. Businesses who depend on foot traffic to our national parks also feel the effects. Similarly, shops and restaurants located in and around federal government hubs, like Washington, D.C., where furloughed federal employees are staying at home rather than spending their lunchtime dollars in the community are feeling the pinch.
Outside Washington, America's farmers already hit hard by trade tariffs are having to wait until the Department of Agriculture's Farm Service Agency reopens to apply for subsidies.
Even beermakers are feeling the effects of the shutdown.
Hurricane Recovery Efforts Suffer
North Carolina Governor, Roy Cooper, called for an end to the shutdown stating that it's hampering hurricane recovery in the state. Cooper wrote in a letter to the White House:
"I write on behalf of the State of North Carolina to implore you to cease the federal government shutdown so our state can continue to rebuild from hurricane flood waters and prevent future damage… While we continue the short-term recovery help with FEMA's help, our critical long-term work to rebuild stronger and smarter is delayed with every day that federal funds are held in Washington," he said.
Home Buyers May Face Obstacles to Financing
In addition to questions about tax filing and returns and the safety of air travel, everyday Americans are being impacted by the shutdown in other ways. For example, if you're in the market for a home, you may have a hard time getting your home-loan applications approved since these require a transcript of Form 4506-T from the IRS to verify income.
Each day reveals more surprising and disruptive outcomes of the government shutdown. Let's hope this one ends soon.