DLT Chief Technology Officer Discusses Company's Evolution to a Solutions Aggregator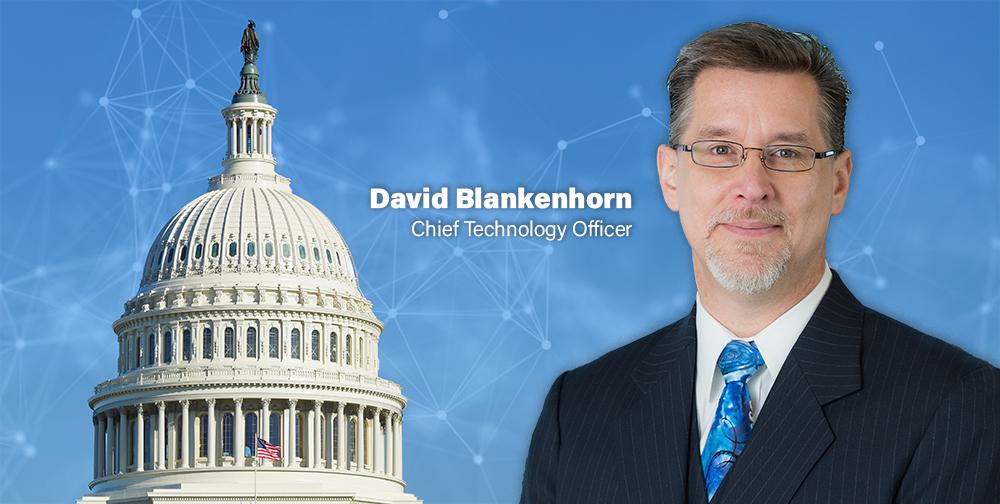 Last month, we sat down with DLT Chief Technology Officer David Blankenhorn to get his insight on DLT's evolution to a government solutions aggregator.
Tell me a little bit about DLT's movement to an aggregator model. Why is that important?
Well to start, I look at it more along the lines of a natural evolution. When you are looking at DLT's inherent value proposition over the last 20+ years, much of what we were doing, we are still doing. The market knowledge, the marketing, the sales, the contracts, the infrastructure—all of that is still core to our business. What DLT is doing now is putting a different emphasis on a different syllable. Let me explain.
At DLT, we are doubling down on our key capabilities. DLT has had a partner ecosystem for many years, but we are now reinvesting in that ecosystem. We are reinvesting in our market knowledge, as well as the approach we are taking to communicate to and with the market. DLT has actually been in this role for many years, but now we are putting more emphasis on the strength of our relationships and the opportunities those relationships represent moving forward.
How does your department ensure that DLT's evolution to an aggregator model is advantageous to DLT technology clients?
Let me start with how the Office of the CTO here at DLT is focused on supporting and accelerating public sector growth for our technology clients. We approach this task in two ways.
First, we want to make sure that we have our requirements and technologies properly mapped—we want to know what opportunities exist and understand how our clients' portfolios align. Second, we want to bring that market knowledge and intelligence to bear. We want to make sure that DLT has the right contacts; that we are keyed into the right programs and initiatives; and we have the right funding sources to maximize success for our clients. We also work to ensure that DLT is aligned with the correct unfunded requirements (UFRs). DLT leaves no potential revenue stone unturned for our technology clients.
My team is very focused on the intersection of the technology industry and the application of that technology to drive public sector missions.
Finally, we're here to use our contacts, knowledge, and the rest of the DLT infrastructure to help prosecute the business and aid the acquisition process. When it comes to closing deals for our clients, it is about execution. The ability to ensure that there are no hiccups in the acquisition chain is absolutely critical, and that is where DLT excels.
Do you think that is similar to the advantage the customer receives by DLT evolving into an aggregator?
Oh, absolutely. DLT's public sector customers often deal with strict deadlines and limited budgets. At DLT, we will often receive orders right up until midnight on the last day of the quarter. When it gets down to the wire like that, DLT's customers cannot afford to have their order delayed in any way. DLT's evolution to an aggregator model simplifies the acquisition process by providing customers one central location to fill all of their technology needs. This ability is an invaluable resource to the public sector.
The Federal government just finished its fiscal year. What is a major challenge you see a technology provider facing as we look to 2019?
Let me start by acknowledging this past federal fiscal year-end certainly seemed more robust than years prior. It seemed that there was more of a backlog of technology needs, which resulted in a fairly exciting (and successful) September for DLT and its technology clients.
I believe one challenge that technology providers – especially emerging companies serving the public sector – will face in 2019 is managing the buying and selling cycle in order to replicate the success they experienced in 2018. If they want to take full advantage of FFYE in 2019, it is critical they start planning now. As a leading government solutions aggregator, DLT is optimally positioned to help our technology clients be successful in 2019. DLT can help its technology clients navigate the complicated government sales cycle, develop realistic forecasts and strategies, assist with account planning and, ultimately, maximize their year-end success.
DLT has recently realigned its market strategy around six key technology domains. Tell me a little bit about that strategy and the impact you think it will have on the industry.
DLT has restructured its market strategy around six key domains: Cloud Computing, Cybersecurity, Big Data & Analytics, Business Applications, Application Lifecycle, and IT Infrastructure. This strategy was really developed in reaction to the industry. We've aligned by tech domain to make it easier and more meaningful in terms of the ways we communicate with the market.
So, looking at those six technology domains, each one of them has its own language. If you speak to a doctor, or a lawyer, or an architect, they all have languages that are unique to their trade. It is no different in IT—a cybersecurity technologist will speak a different language than a cloud engineer. So, what DLT has done is aligned our strategy around these technology domains because they map to how our customers actually consume the technology. We are able to do much more meaningful and relevant communication to those individuals; our use cases and stories resonate more with that customer base because the language we use is specifically for them.
In my viewpoint, in order to be able to inform the market and industry, we have to first listen to it. DLT's technology domain strategy is a direct result of us listening to the industry and understanding what the public sector cares about.
You have your finger on the pulse of the technology industry for a number of years. What is one technology trend you think is primed to take off in the next few years?
If I look into my crystal ball, I think it might be too difficult to just speak about one, so I am going to cheat and discuss three trends I think are primed for a breakout.
The first trend is the concept of computing on demand, or cloud computing. When you look at IT modernization, the Modernizing Government Technology (MGT) Act, and the Technology Modernization Fund, there is a strong desire to evolve infrastructures. And in some cases, it will need to be a revolution, not an evolution; some of these architectures cannot be evolved, they are going to have to be replaced. So when you look at the challenge of modernization, I am very excited about the capabilities of cloud computing, both private and public. I think these new hybrid technologies are going to be huge drivers in the next 5-10 years.
The second area that I am really excited about is in the cybersecurity space. We've long been harping on the need to get the basic security hygiene squared away—patching, monitoring, log management, identity management, etc. But, what I'm seeing now that's really exciting is as more customers get those basics out of the way, they are becoming more proactive in their security posture. I think this will ultimately lead to the biggest impact as security teams begin to leverage user and entity behavioral analytics, machine-learning analytics, and algorithmic computing. The ability to leverage machine learning and proactively and predictably protect against cyber-attacks should increase greatly over the next five years.
The third trend I am really excited about lies in the data science realm, and it is ultimately what will become artificial intelligence. Looking at how those capabilities will evolve over the next five years is very exciting. This could truly revolutionize the way we do science and medical research. Right now, a common AI use case is cybersecurity, but I believe that is just the tip of the iceberg. The ramifications and implications of these technologies far exceed anything we are capable of today. I think this will be especially evident in healthcare, where we might finally be able to fully personalize healthcare by leveraging data science and AI.