DLT Recognized with 2018 Hortonworks Distributor of the Year Award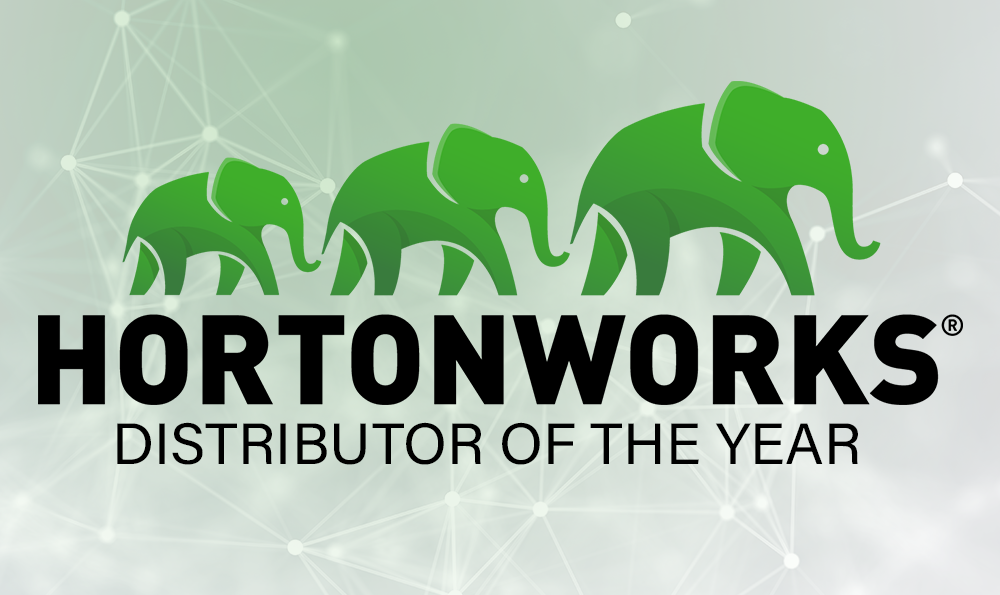 This time of year brings reflection and blessings to count. The Big Data, Analytics and Data Science team at DLT has a lot to be grateful for, as we've grown and expanded at an accelerated pace, finding success along the way. As the team and portfolio grow, so do the strategic partnerships, initiatives, activities, and tactics.
This year, the Hortonworks business at DLT grew immensely due to intense collaboration and engagement, which is why we are so excited and honored to be named the Hortonworks Distributor of the Year. This achievement would not have been possible without teamwork, hard work, communication, and dedication from DLT and Hortonworks to building a successful partnership.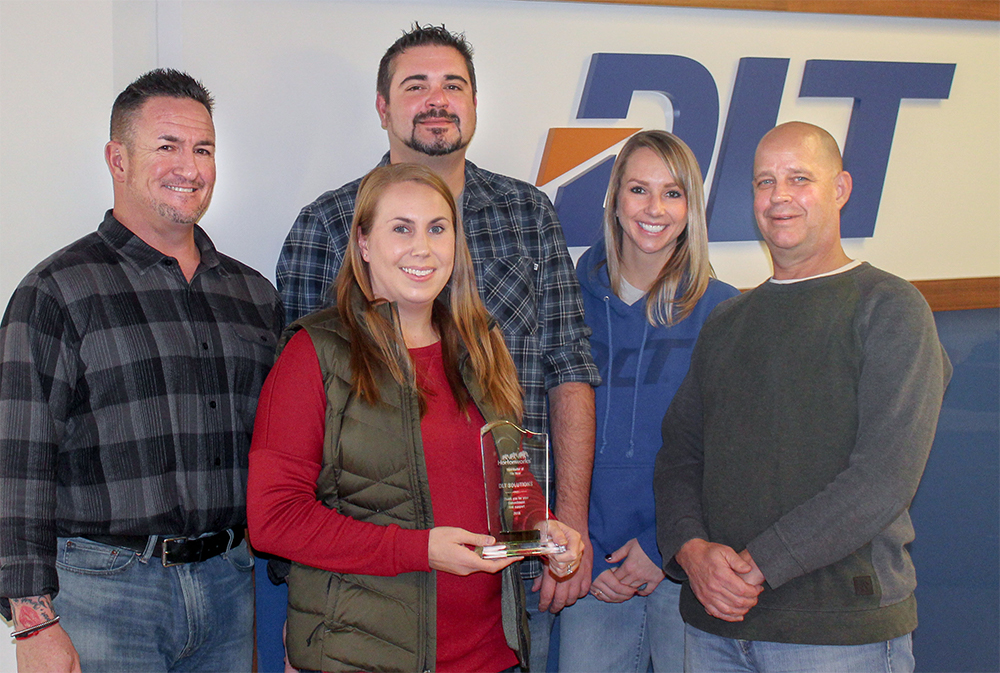 DLT and Hortonworks began their partnership in 2017 to help increase public sector adoption of open source analytics technologies centered on the DLT Analytics Stack. As a Hortonworks Distributor, DLT has supported the more than 50 Hortonworks Public Sector Value-Added Resellers and partners. By highlighting the Hortonworks enterprise open source data solutions story we worked hand-in-hand to show the value of investing in a purpose-built data architecture solution that provides predictive data analytics, data optimization in a flexible, scalable and secure manner.
"DLT is a valued partner and we are pleased to recognize them as Hortonworks Public Sector Distributor of the year," said Shaun Bierweiler, Hortonworks Vice President of the U.S. Public Sector. "We look forward to a continued relationship with DLT and working together to help many federal and state and local agencies achieve faster mission success through enterprise open source solutions."
Beyond the exceptional revenue growth, DLT has become a true extension of Hortonworks Public Sector team—both on the Federal and State and Local business sides—by taking an active role and supporting sales efforts on strategic accounts, outreach on prospective customers, and numerous marketing events.
"DLT is proud to be recognized as the Hortonworks Distributor of the year," said DLT President, Brian Strosser. "We partnered with Hortonworks because of their mission to drive innovation in open source communities, their leadership in managing a full lifecycle of data, and providing unique value to their customers. DLT is committed to being a leader in supporting the open source community by working with our partners and public sector customers to transform and modernize IT systems within the Government."
For more information on how DLT and Hortonworks are accelerating Big Data in the public sector, visit http://www.dlt.com/government-products/hortonworks.