Big Data Month: DLT Chief Data Scientist Shares Insights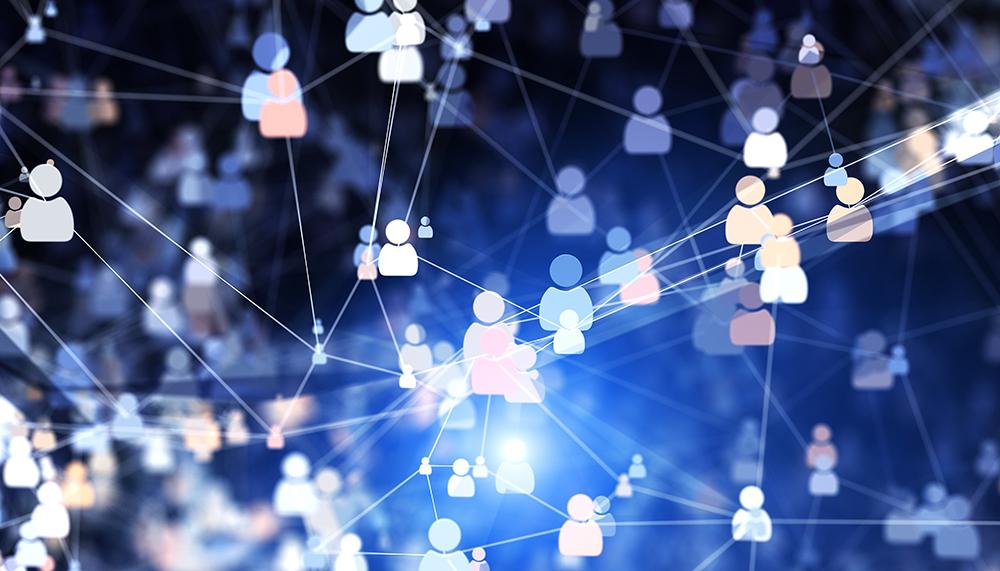 At DLT, July is Big Data Month, where we will be highlighting all things big data in the public sector. To kick off Big Data Month, we sat down with DLT Chief Data Scientist Sherry Bennett to get her insights into what is going on the world of public sector data and analytics:
INTERVIEWER: So Sherry, what's your story and what led you to DLT?
Sherry Bennett (SB): I originally began my career in academia teaching research methods and conducting research on international trade disputes. I started working in the private sector for a number of start-ups in the late 90's, building data warehouses and working in the field of data science and analytics. Over the last decade, I have worked primarily in the higher education space, for education companies building business intelligence and data science groups. Before joining DLT, I served as the chief data officer for University of Maryland University College and prior to that, I worked at Laureate International Universities building a data services group to serve a global portfolio of universities. My interests and passion are building and executing data strategies for organizations to transform their operations and create new products and services. Artificial intelligence solutions will play a major role in operations and services across a number of industries in the future.
As I was looking for a new opportunity where I could leverage my experience and focus on AI solutions, DLT was searching for a Chief Data Scientist. I was intrigued with DLT as its mission is singularly focused on accelerating public sector growth for technology companies. The opportunity to work directly with DLT clients and customers, responsible for creating the next generational technology required to actually deploy these type of solutions across the federal government was an exciting proposition. I can't imagine a more perfect place for me to be right now.
INTERVIEWER: So what kind of challenges or opportunities is the public sector facing with data?
SB: Many organizations, both public and private sector, are grappling with the same issues – data integration and management. They lack a vision and coherent strategy for why and how to integrate data across disparate systems. This is a critical first step needed before any organization can build and scale advanced analytical solutions. Organizations continue to struggle with having a full view of their customer's experience and business operations more generally.
However, it's very exciting because the opportunity is huge and DLT is in an enviable position to add value to our clients and customers in this space. I often tell my friends and colleagues that I choose my career well. The rapid change that's going on in the application of how people and organizations use data continues to stimulate innovation in this area. The good news for someone like me working in the data science space is that these challenges all represent opportunities where organizations can shift how they use data and unlock previously unseen ROI.
INTERVIEWER: So what is DLT doing to address the challenges and opportunities of integration?
SB: The public sector is trying to transform how they operate and as such, many of these organizations are undergoing (or will) a "digital transformation" - so they are working with legacy systems and older technology and trying to modernize. That change is happening as we see more RFIs and RFPs for technology modernization and the call for analytic innovations and adoption of AI solutions. DLT is responding to those calls for actions and is developing its strategies to accelerate technology adoption in these areas. Part of my job is to research not only the particular needs that the public sector has, but specifically which technology best meets their requirements.
INTERVIEWER: That leads me into my next question. Futuristically, what's one trend that you think data is really going to really take hold?
SB: You know, one exciting area is definitely in the healthcare space – "predictive health" and the vision for individuals to have access, in one place, to all their medical history and data is going to transform how we, as a society, manage our health. It is the new norm to see people wearing Fitbits and other health monitors – individuals are tracking their activity levels in unprecedented ways and levels that didn't exist even 5 years ago.
From a health perspective, it would be invaluable to be able to marry daily activity information with results that you have from your doctor—blood tests, heart rate, EKG, blood pressure, echocardiograms, etc. The ability to track these data and monitor their trends over time is powerful in terms of predicting possible health issues and seeking proactive interventions.
INTERVIEWER: So flip the coin. What's a trend that is overhyped a little bit, maybe isn't quite everything people put into it?
SB: There is a lot of buzz about block chain right now. I was just at a conference yesterday on wearable devices and sensors. Sensors are collecting data everywhere in the world, more than we realize. The transmission of this information and doing it in a secure way is a large challenge. There are a lot of folks talking about block chain being the solution to this challenge, where all of this data is stored in a place where it cannot be corrupted. But I just don't think we are there yet, mainly because of the risk that someone could do some hacking and access the data before it gets into the block chain, essentially nullifying any protection the block chain can offer. It's talked about a lot and a lot of people are excited about it but I think it's probably overhyped a little bit. We probably have another decade to really see like how it's going to be utilized to do some of the things that a lot of folks will be hoping it will be doing.
INTERVIEWER: So you are clearly passionate about data, what drives that passion?
SB: Since I was a little kid, I have always loved numbers and math and solving puzzles more generally. I was one of those kids that always counted everything. Data science and analytics is an extension of that interest. I know firsthand how data can be used to answer questions and solve puzzles. And it's fun!