Too Many Data Silos? How Your Agency Can Improve Data Insights and Mission Outcomes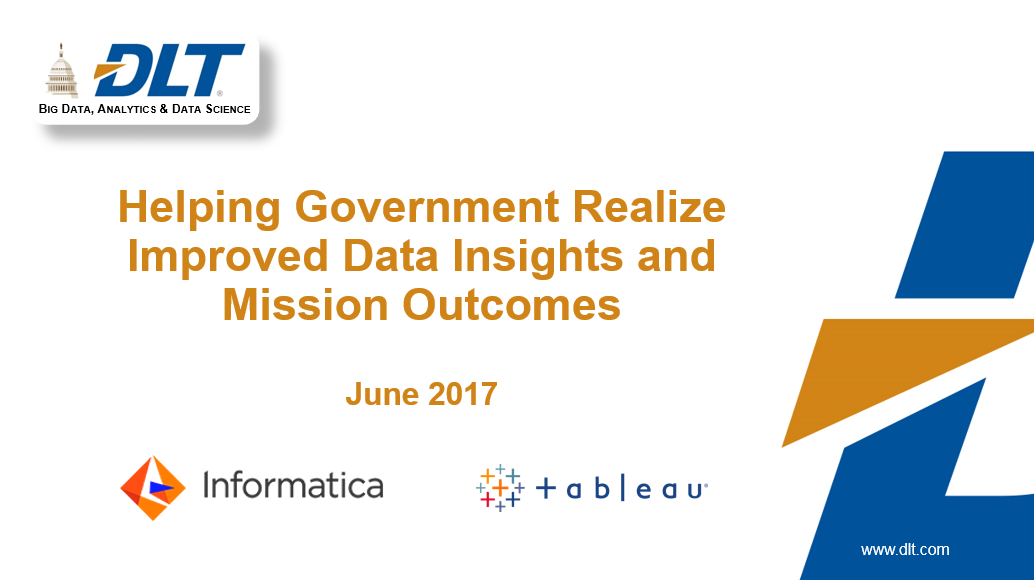 With a constant influx of data, one of the biggest challenges facing government agencies is determining "What is the right data?" or "What data does my agency need for mission success?"
Then, once the data is discovered, how do you make that data actionable? How do you integrate and visualize it for better insights?
This is all a radical shift from the traditional "report factory" business intelligence environment that government is accustomed to. As agencies move to modernize and manage data in real-time, they don't have time for static reports to be generated, they want to be able to work with their data, ask more questions of it, and leverage it for faster decision-making.
That's the desired outcome. The reality is quite different. Today, agencies are experiencing very real data challenges:
1. Data is stored in unusable fragmented silos with few options to scale across all those data sets to even find the right set of data.
2. If you can't connect all that data, you lose context. Without an enterprise semantic layer, data lineage and any impact analysis of that data is a challenge.
3. It takes too much time to find the right data sets. If it takes 4-6 weeks to find the right data, you're already behind the curve in terms of getting results.
What's the solution to this data problem? How can people see and understand their data – in seconds and minutes, not weeks?
Check out this on-demand webinar from DLT, Informatica and Tableau as they show you how to leverage a wide variety of data types to achieve your agency mission objectives through integration, governance and business analytics.
We discuss use cases including how the Georgia State Road & Toll Authority overcame its "report factory" model to more easily visualize and analyze traffic pattern data. Plus, how the U.S. Air Force self-service analytics and BI to study the fuel efficiency of C-17s in and out of Afghanistan saving thousands of tax payer dollars. Watch anytime.