Each for Equal this International Women's Day (and beyond)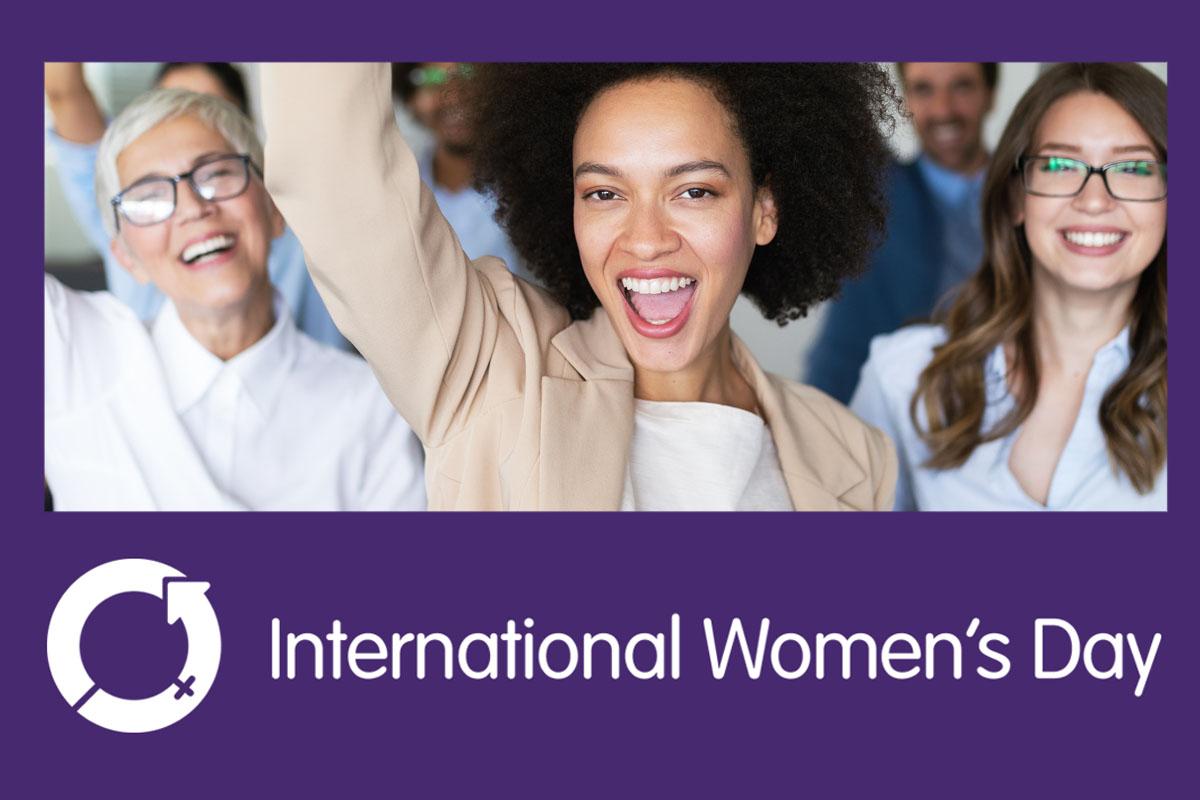 "Equality is not a women's issue, it's a business issue.
Gender equality is essential for economies and communities to thrive."
Today, we at DLT are joining millions across the globe in observing International Women's Day (IWD): a day to celebrate the social, economic, cultural and political achievements of women, and is a notable call to action to accelerate gender equality.
This year's IWD theme is Each for Equal, which calls for us to come together and help create a gender-equal world.
"An equal world is an enabled world. Individually, we're all responsible for our own thoughts and actions - all day, every day. We can actively choose to challenge stereotypes, fight bias, broaden perceptions, improve situations and celebrate women's achievements. Collectively, each one of us can help create a gender-equal world. Let's all be #EachforEqual."
Learn more about the theme here.
HISTORY
Without a doubt, women have influenced, advanced, contributed to, and supported every aspect of our life and culture – here in America, and across the globe. International Women's Day has been celebrated in some shape since 1911 and was officially recognized by the United Nations as a formal observance in 1977. The importance of observing and celebrating the achievements and contributions of women was recognized by Congress in 1987, when they declared March as the first official Women's History Month.
EACH FOR EQUAL AT DLT
Who am I, the writer of this IWD piece? I'm Izzy Jacobovitz: obsessive dog mom, wife, Australian (though slowly losing my accent), messy chef, and a person who once decided to run a half marathon without training (which was painful at best). Professionally, I'm a Marketing Campaign Manager supporting Amazon Web Services and our other corporate cloud clients. 
Accelerating women's equality in the workplace is a big passion of mine. The benefits of diversity in the workplace are increasingly more understood, leading to a more inclusive culture, creativity and innovation, and positively impact a business' bottom line.
Equality for me means equal opportunity, equal pay for equal work, family support, a safe and inclusive environment where everyone feels they are valued, able to contribute and feel included. In the workplace, I try to always ensure I'm creating an environment where people feel welcome to voice their opinions without feeling they will be automatically disregarded. I try to always be a team-player and to bring others in to ensure there is diversity in decision making. There's still much to be done, but I'm optimistic about where our future is headed especially if everyone makes everyday acts of equality a priority.
Joining DLT, I was a public sector newbie, but was quickly swept up by my colleagues and mentors who showed me the ropes and allowed me to pick up, embrace and run with my new role. What better way to accelerate the fight for gender equality than interviewing some of our very own Women of DLT who, with their everyday actions, foster an environment of equality in the workplace.
Sherry Bennett, Chief Data Scientist 
Hi, I'm Sherry – I live in Arlington with my husband Greg and two sons, and our border collie, Tricksy and cat, Anastasia.  We have a border collie named Tricksy and a cat named Anastasia.  As a family we love to travel, go on long bike rides, play board games, cards, soccer and tennis.
I am the Chief Data Scientist at DLT and have been with the company for about 3 years.  I work with public sector Chief Data Officers (CDOs) and Chief Information Officers (CIOs) and their teams to understand how their respective organizations leverage data to accomplish mission objectives. 
A key part of my role includes growing DLT's Data Innovations stack, comprised of technology used to manage, integrate and analyze enterprise data.  Lately, I have been working with tech companies in the artificial intelligence (AI) space to help accelerate their adoption in the public sector.  There is so much potential to leverage machine learning (ML), neuro-linguistic programming (NLP), and other AI solutions across Federal Civilian agencies and the DoD.
What does women's equality mean for you?
When I think about what women's equality means to me, I think of it in the greater context of humanity and my core beliefs that people should treat one another with kindness, respect and compassion.  When I have the opportunity, I go out of my way to help people and speak out for what I believe is right and just.  And for issues around women's equality – for me that is access and opportunities.  
How are you committed to helping forge a gender-equal world?
For women, I think access and opportunities have opened over the last decades, but clearly, as a society we have more work to do.  I do my best to lead by example and to show up in areas where there are not a lot of women typically represented.  I also go out of my way to support more junior colleagues, who are in the beginning stages of their careers.
What can others do to maintain a gender-equal mindset?
Be an active voice to encourage diversity and inclusion.  Ask yourself, "What did I do this week to actively promote diversity and inclusion in the workplace?" Remember, no act is too great or small. For women who are entering the public sector tech space, my advice would be to do what you love and challenge yourself – there is so much opportunity to add value!
If you could go back and give your younger self some advice, what would it be?
Slow down and enjoy the journey.
Maria Moore, Vice President, Marketing 
I have been with DLT for 3 years now and love being a strategic member of the executive team.  As a leader who has worn many hats over the years, I am committed to developing my team and show that hard work, training, sharing of best practices and constant communication are key to showing value back to the company.  I have been married for 19 years and I have a daughter at Robinson, who is a 3 sport athlete, who keeps me busy and I love every minute of it.   As a family we love to travel the world but still love our local DC sports teams.  I served my community early on as a cheerleading coach but now spend my days cheering her teams from the stands. 
I have worked in Public Sector marketing for over 20 years and grew my career creating strategic vertical campaigns that were scalable and aligned to pipeline growth.  I started as a "sole survivor" which meant supporting an entire public sector team on my own, but I learned how to depend upon and leverage resources from my SMEs and other departments.  Being accountable and collaborative was important to meet deadlines and accomplish business objectives but I built my career around my ability to form teams that pipeline.   Flawless execution is just as important as the planning – so our ability to do both successfully means we are providing value back to our public sector community.
What does women's equality mean for you?
I have to say over my career I can't say  I have felt overlooked for a promotion or held back because of my gender in the workplace, but know that women leaders are critical to a company's success.   Having diverse experience and the ability to look at challenges from various viewpoints means that companies have a better chance of successful outcomes.   I have always believed that you need to ensure you are not only sharing and communicating individual wins and successes but are promoting the key deliverables and accomplishments of your TEAM.   A collaborative leader wins respect by rolling up their sleeves to help execute a campaign TOGETHER and is not just someone who dictates responsibilities.  
How are you committed to helping forge a gender-equal world?
One of my recommendations to women entering the tech space is to join a Women's mentor program – I am currently a mentor for Women in Technology and love working with different women each month to held them navigate the public sector community.  I share my own personal stories of changing careers in my late twenties and again in my thirties and it proves that if you take the initiative to do research and collaborate with the right SMEs in your industry you can make a name for yourself and stand out as being a doer and problem solver.
If you could go back and give your younger self some advice, what would it be?
Don't be afraid to take risks and make career changes – change is good.   You may have been called "bossy" as a child but understand that being assertive, energetic, and confident in your decisions will lead you inspire people to work towards common goals.  Play the game but don't let it change you.  Respect is earned, not forced so enjoy the ride.
Lauren Urbina, Channel Development Representative 
I am on the Channels team here at DLT, both as the program manager and as a channel development rep with my own accounts. I've been on the team for a little over a year, but with DLT for 2 and a half years now. When I'm not at work I'm usually at home with my three (yes, three) dogs and spending time with my family. I gained my first niece last year so I spend as much time as possible with her.
DLT was my first experience in the industry. I graduated college in 2015 and worked as a nanny for a bit, then in mortgages for one year before finding DLT. I'm still very new to the public sector space, and learning every day. I'm grateful I'm getting my feet wet here at DLT, and have a great team to grow with. The leadership here has done a phenomenal job of helping me feel valued, both as a younger team member and as a woman.
What does women's equality mean for you?
I think equality means giving women the same opportunities and equal mindshare as everyone else.
How are you committed to helping forge a gender-equal world?
We can't be equal in the eyes of the rest of the world until we really see ourselves as worthy of it. We need to lift each other up, and encourage one another. We are our own worst critics, and I think that the world is hard enough on its own. I think it's important that we champion for one another and start within.
If you could go back and give your younger self some advice, what would it be?
Don't be overwhelmed by the ratios. There are a lot of men, yes. But there's plenty of room for women to make an impact here too!