Need More Time? You got It! [acronym] Public Sector CAD Awards Deadline Extended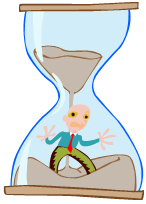 Who doesn't need more time these days? Well, we've listened to your feedback and have extended the deadline for the
[acronym] Magazine Public Sector CAD Awards
. Thanks for all the entries so far! If you haven't submitted your nomination you now have until October 14 to
enter
.
What are the [acronym] Magazine CAD Awards?
The [acronym] CAD Awards is a new innovation contest that challenges the public sector, and the contractors that support it, to share the creative ways they have used digital design/CAD software to improve the performance of their agency and enhance the delivery of citizen-centric services. If you work in the field of digital design – whether you use AutoCAD, or any other software – we want to know how these tools, combined with your skills and expertise have helped your agency achieve its goals.
Learn more
about the [acronym] CAD Awards and
meet our judges
.
Don't forget, the new awards deadline is October 14.
Enter today!