What's New in AutoCAD 2021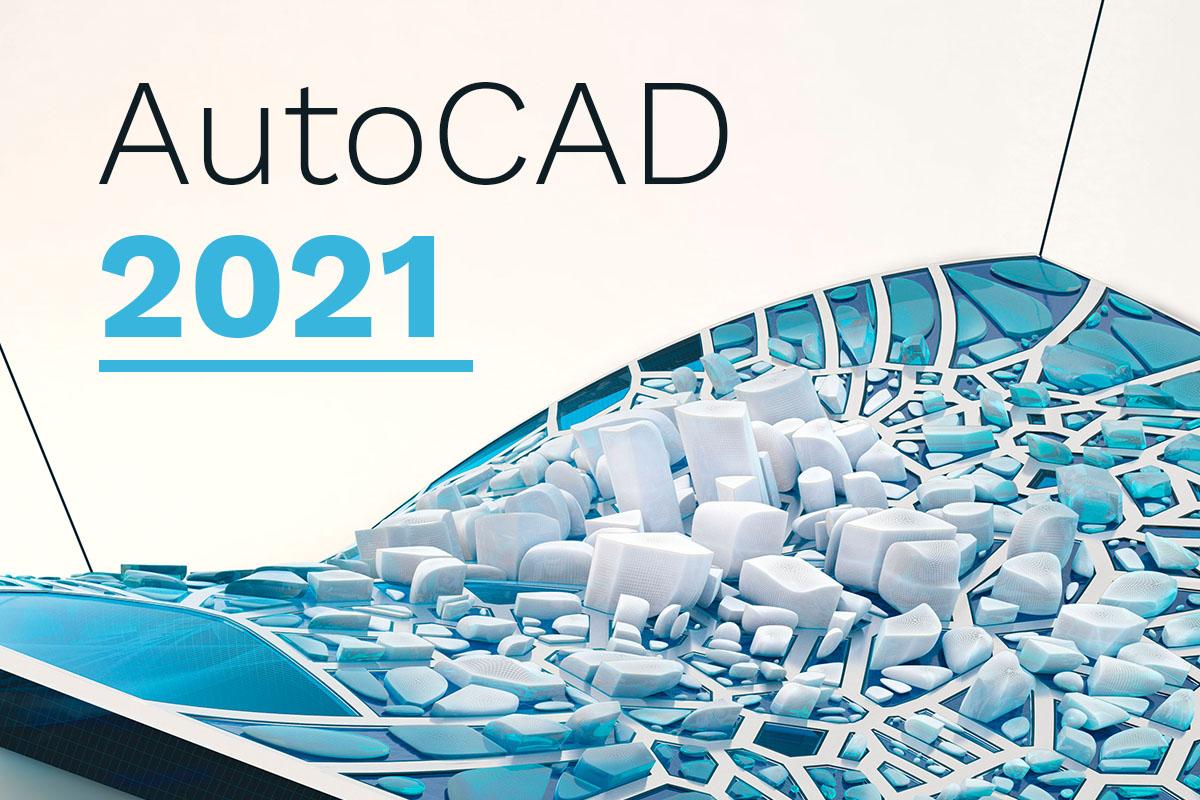 AutoCAD 2021 is here!
On March 25, 2020, Autodesk announced the release of AutoCAD 2021 the latest iteration of its flagship software first released in 1982. A key update includes a new integration with Google Drive allowing users to access their designs wherever they are as well as performance enhancements.
Let's break down what's new.
Google Drive Integration
If you use Google Drive to store and share DWG files, this release now allows you to open those files directly in the AutoCAD web app and AutoCAD Mobile using your Autodesk ID. AutoCAD users can edit and save those files back to Google Drive. You can also connect your Google Drive inside the AutoCAD web app, so you have instant access to files on the go.
The move is the latest in AutoCAD's integration story which began with last year's release which added Box, Dropbox, and Microsoft integrations.
Note: Autodesk has announced a temporary Extended Access Program that includes free commercial use of participating cloud collaboration products, including AutoCAD web and mobile apps through May 31, 2020.
Improved Graphics Performance
Autodesk is great about actively listening to and soliciting feedback from its user community about what they'd like to see in future releases – and who doesn't want improved performance.
AutoCAD 2021 allows you to pan, zoom, and orbit smoother and faster in real-time with multi-core processors. In 2D, AutoCAD will automatically perform regeneration operations for a faster, smoother experience. In 3D, you can expect graphics to be more responsive, especially for complex 3D models.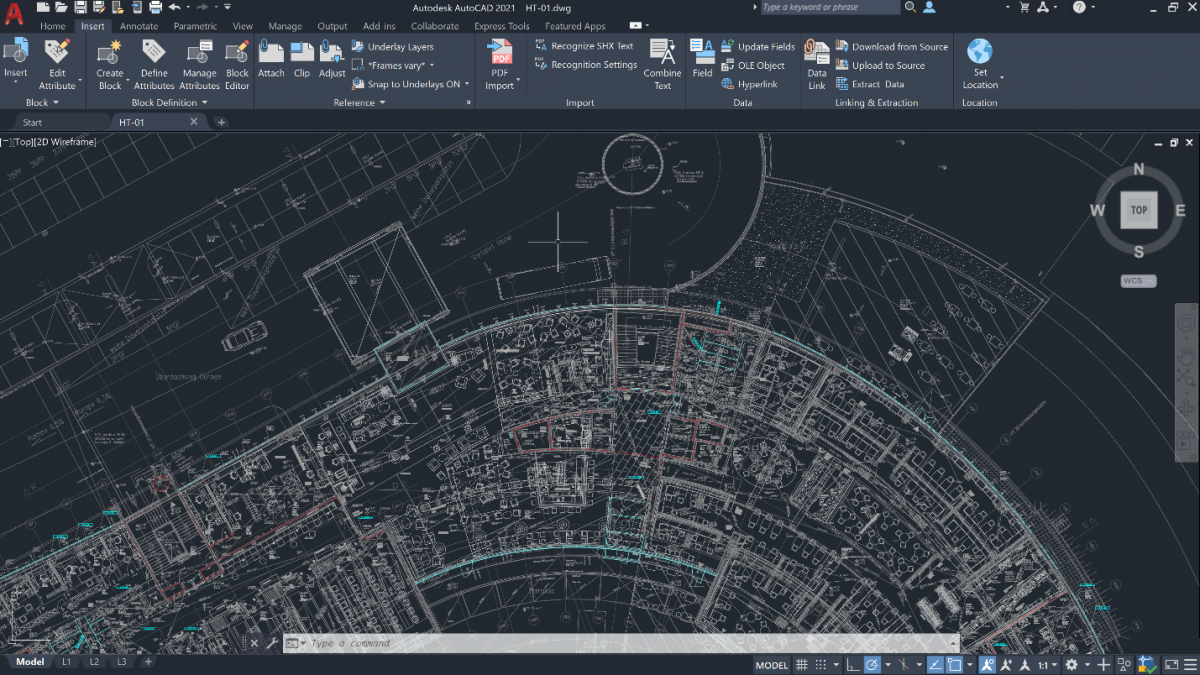 1.png
A New Drawing History Feature
If you've ever wanted to find your drawing history in AutoCAD but found yourself sorting through folders to find older copies of the same file, this update is for you. 
The new Drawing History feature lets you see changes made to your drawing over time and compare previous versions within the context of your current drawing.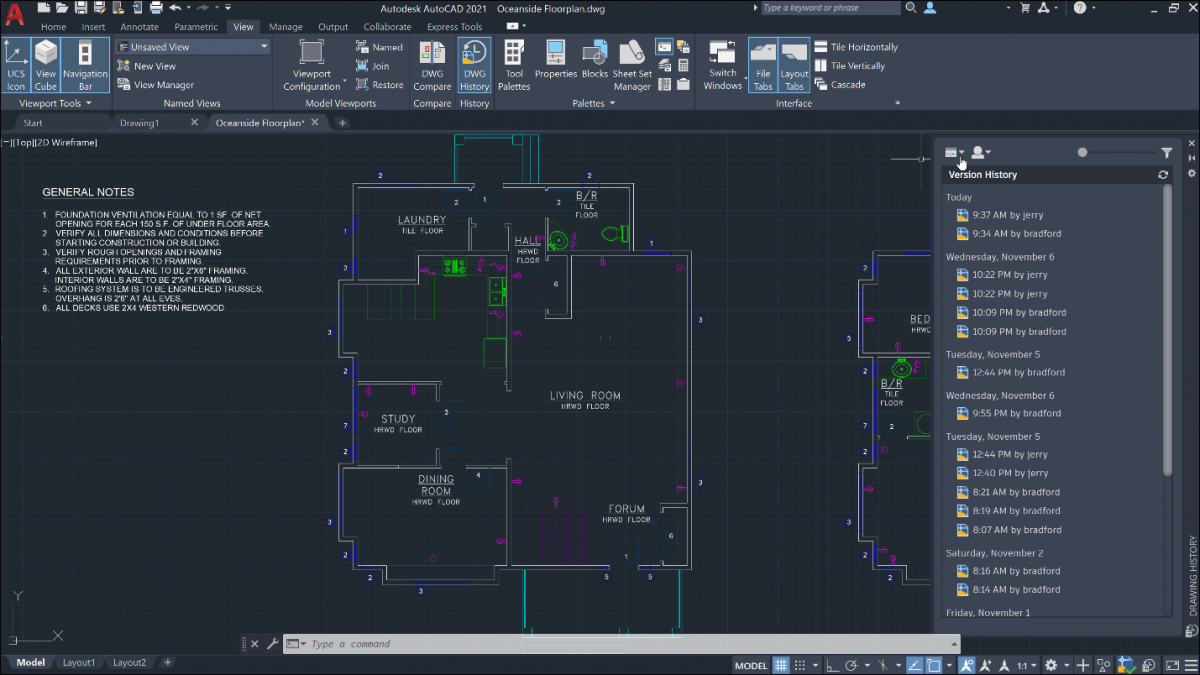 2.png
Xref Compare
Another useful enhancement is delivered in the popular DWG Compare feature which you can now use to compare two versions of an Xref drawing and make changes without leaving your current drawing. If a referenced drawing has changed, a notification will automatically display in AutoCAD – just click on it to compare changes.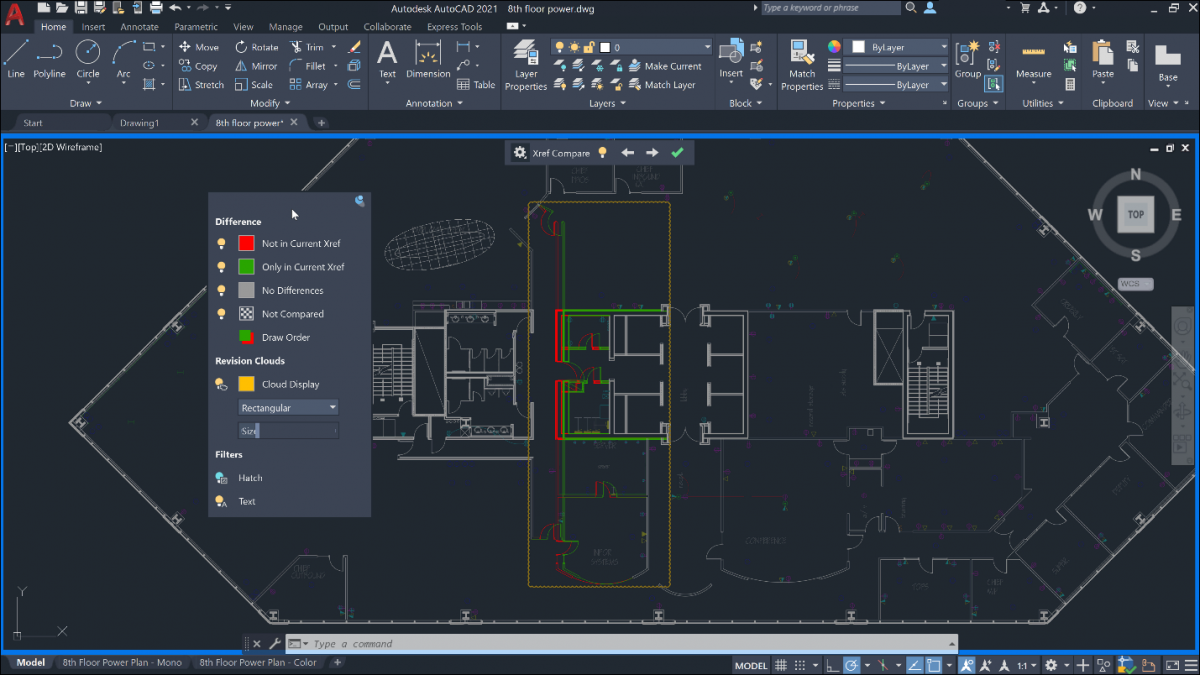 DLT Cloudera Posts_2019_Bar.png
Enhancements to Blocks Palette
Another workflow improvement comes to the Blocks palette. Now you can stay connected to your block content on the go. The Blocks palette lets you synch recent blocks in a drawing to cloud storage so you can access and insert blocks from the new "Other Drawings" tab (formally known as the Libraries tab) on your desktop of AutoCAD web app. The tab displays the five most recently used block libraries and you can specify a folder, drawing file, or any block definition stored in a drawing to insert as a block in the current drawing.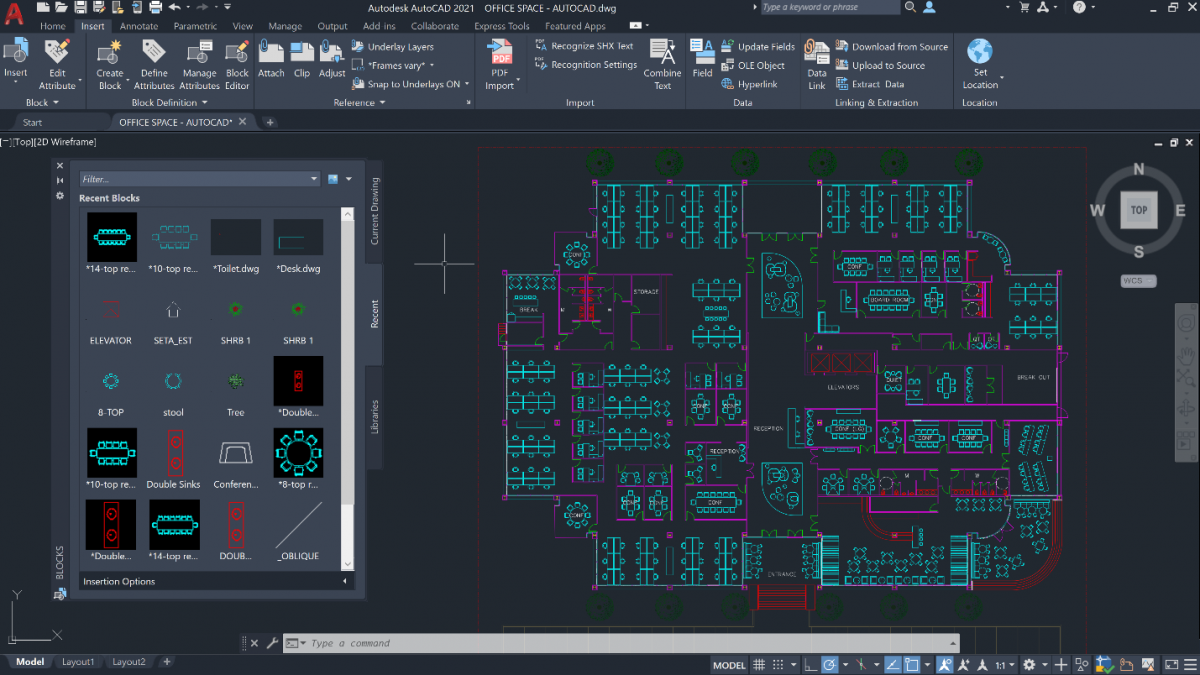 4.png

Check out all these features in action here.