Are You Ready for Infrastructure Reimagined?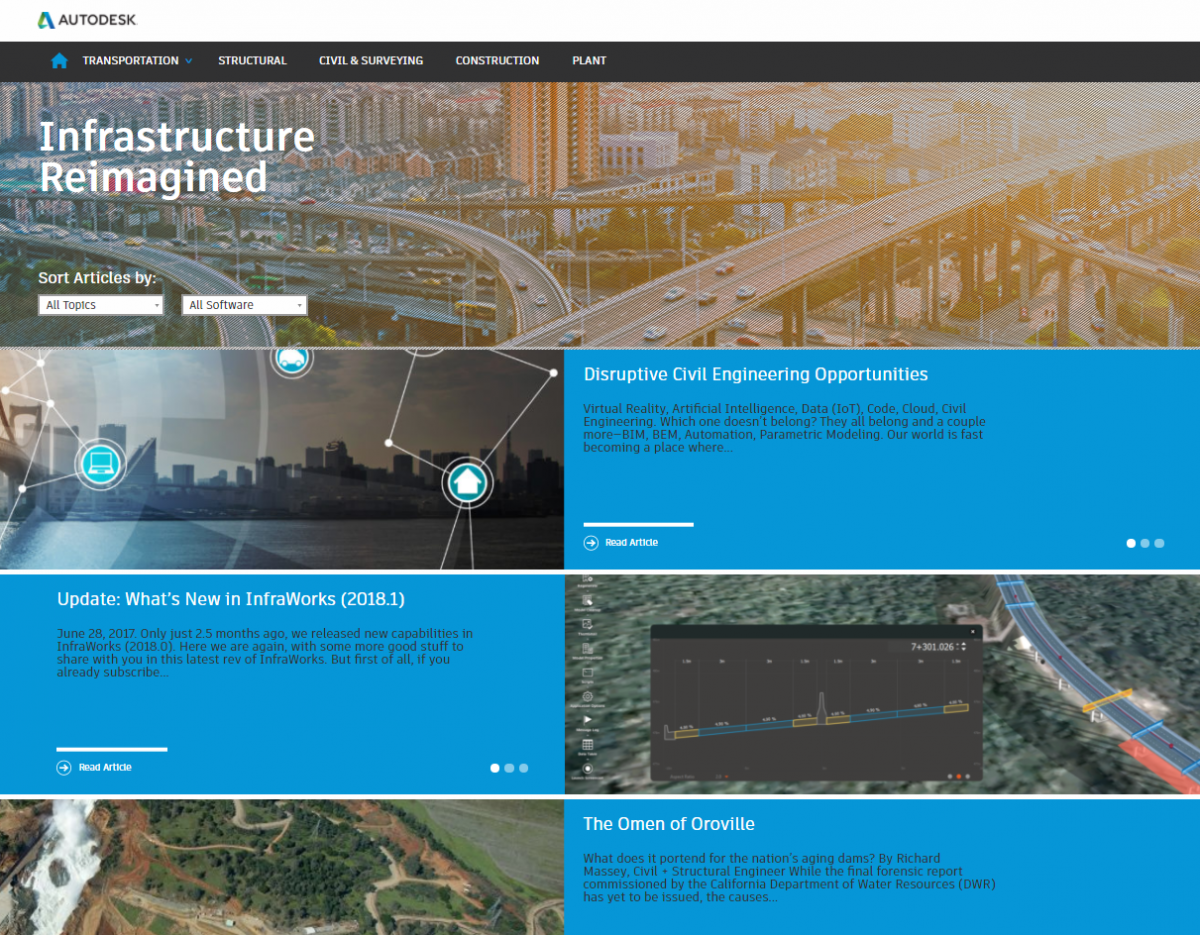 Did you love "BIM on the Rocks", Autodesk's blog dedicated to all things infrastructure design/build/management? Alas, as of August 31st, it's no more. Before you grab your Kleenex, take a look at the new kid on the blog – Infrastructure Reimagined.
Infrastructure Reimagined takes over from where BIM on the Rocks blog left off. Launched in June of this year, this new site is more of a slick resource hub than a regular blog feed. Easy-to-navigate, whatever your specialty or interest, the site is worth a bookmark.
How is it different to BIM on the Rocks? Well, Infrastructure Reimagined includes:
• More topics – Autodesk has added transportation, structural, civil/surveying, construction and process and piping articles with easy to navigate tabs.
• More authors – Coming soon, Autodesk is launching a guest writer opportunity so that industry pros and Autodesk users can weigh in on important infrastructure topics.
• More content – Real-time social feeds, lots more articles, and more to come.
Whether you work in the infrastructure space or use Autodesk software (Civil 3D, InfraWorks, Revit, ReCap Pro, Navisworks, or Plant 3D) – check out Infrastructure Reimagined and subscribe to updates.