Need Another Autodesk Product? Switch to an Autodesk Industry Collection and Save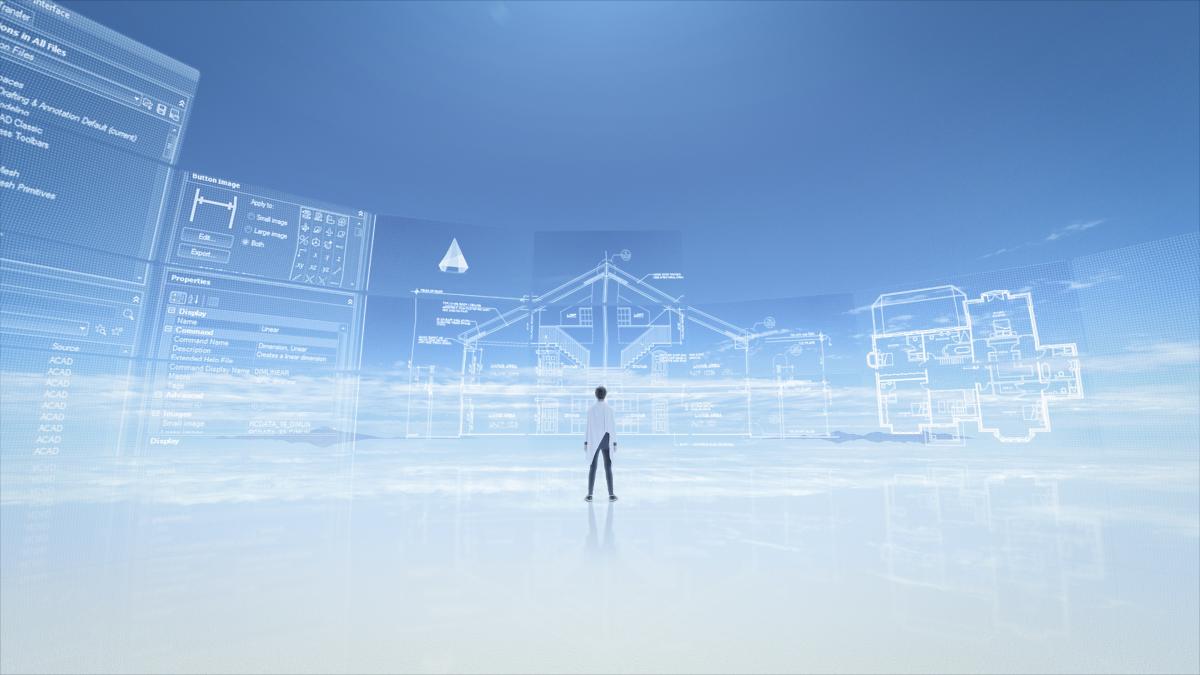 Autodesk introduced its Autodesk Collections a couple of years ago and there's never been a better time to make the switch from individual product subscriptions to a collection. Thanks to a limited time offer from Autodesk, your agency can save 20% on the remaining months of your existing term if you switch by October 25, 2018.
But what's the buzz about collections and why make the move?
Why Make the Move to Autodesk Collections?
Collections are the best way to access a range of software that span AEC planning, design, preconstruction, and facilities and infrastructure management, while supporting BIM workflows – without the cost of procuring additional licenses.
A key characteristic of Autodesk Collections is that they combine a range of industry-specific products that work together into one tool kit at a great value. For example, the Autodesk AEC Collection combines Revit, AutoCAD, Civil 3D, InfraWorks, and more, with specialized BIM tools to help public sector agencies accomplish their project goals amid ever evolving workflows – all on a single license.
This is immensely beneficial to teams who need new tools to keep pace with project demands, yet struggle with budgets, lengthy procurement processes, and training limitations.
An Autodesk Collections Use Case
Consider this scenario: You're an AutoCAD user, but need the added functionality to support transportation infrastructure design projects. While AutoCAD is great for 2D drawings and 3D modeling, Civil 3D offers a familiar design interface with the added benefit of tools (integrated survey functionality, corridor and surface modeling, etc.) that help you perform faster design iterations and streamline time-consuming civil engineering tasks, plus it supports BIM.
Your project might also demand that you present plans to the public or other stakeholders to gather feedback for proposals. For this, you'd benefit from InfraWorks, which among other things lets you visualize your design and share cloud-based models, in the context of the real world – during the preliminary design phase.
In the past, if you wanted to add Civil 3D or InfraWorks to your tool kit you'd have to request budget and gain approvals for separate licenses, delaying or stalling project progress. But with the Autodesk AEC Collection you have access to these tools whenever you need them. Simply download the products you need for occasional use, to meet certain project needs, or explore new workflows. All at a lower cost than if you purchased them separately.
Autodesk Collections Simplify Licensing
Whether you choose the AEC Collection, Product Design and Manufacturing Collection, or Media and Entertainment Collection (useful for military simulations and war games), collections make it much easier to procure software. Instead of wrestling with multiple licenses, collections only require one license to access multiple products. This removes much of the headache involved in managing license purchases and deployments across teams where every user has a different need.
Your collections license can be procured as a single-user subscription or as a multi-user one. No more sharing licenses or paying out for new licenses. If you have multiple teams that need access to the same software, you can take advantage of network licenses (included in multi-user subscriptions). These licenses are shared up to a maximum number of users or seats connected to a network server. Simply download the software you want from the collection and distribute it as needed. These users are easily managed through a Network License Manager tool where licenses can be assigned to users by an administrator. Stand-alone licenses are still available but are best used by individuals or small offices that only need to give access to specific users.
Switch to Collections and Save
The economics of switching from a current subscription to an individual product such as AutoCAD or Civil 3D to an industry collection is hard to ignore. Switch today and you can save 20% on the remaining months of your existing term. The offer runs through October 25, 2018. To take advantage contact DLT Solutions at sales@www.dlt.com or 800.262.4DLT (4358).