Getting the Most Out of Your Autodesk University 2020 Experience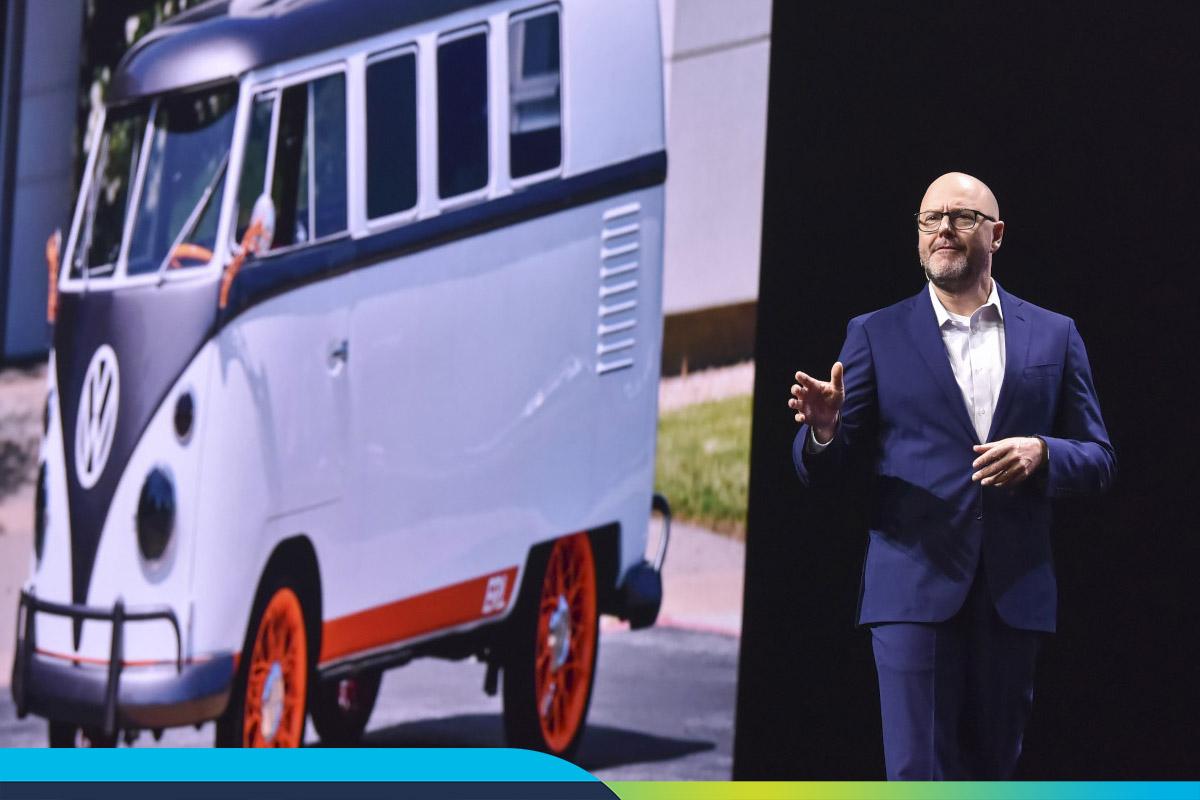 Article originally posted to the GovDesignHub here.
In our last article on the GovDesignHub, we asked AEC and advanced manufacturing experts to weigh in on the upcoming Autodesk University (AU) conference. We asked a pool of eight digital design experts to project which trends and topics will dominate discussion at this year's conference, and why the people that make things on behalf of our government should want to attend.

Autodesk University 2020, which will be held online beginning on November 17, will provide a number of valuable networking opportunities, as well as keynote addresses and side sessions about a number of interesting topics across design, engineering, visualization, product lifecycle management, simulation, advanced manufacturing and other segments of digital design. The conference will be so full of valuable information and educational opportunities that it could almost be intimidating for first-time attendees.

In part two of our two-part Autodesk University discussion, the GovDesignHub asked our panel of experts what they're, personally, most excited about at this year's show, and what new attendees should do to make the most of the conference.

Our panel of experts included:
• Staci Mensen, Director of Marketing at KETIV
• Shaun Herring, Services Manager at Prosoft
• Jerry Bond, Government Solutions Consultant at Applied Technology Group
• Bill Grimm, Government Account Executive at Applied Technology Group
• Hope Findley, Senior Sales Consultant at Topcon Solutions
• Vince Daniele, Team Manager at IMAGINiT Technologies
• Jeff Bowers, Reality Capture Solutions Manager at IMAGINiT Technologies
• T.J. Meehan, Vice President of Technology Solutions at CADD Microsystems, Inc.
• Todd Weyandt, Director of Creative Marketing, Applied Software

Here is what they had to say:

GOVDESIGNHUB: What are you, personally, most excited to get out of this year's show? Why are you excited about Autodesk University 2020?

Staci Mensen: I am really excited to see how Autodesk managed to make AU into a digital conference and still make it engaging. And I'm excited for the option to be able to learn on my own time, even months after the sessions are over, since sessions will be available on-demand.

Shaun Herring: I'm interested to learn about how others are pushing the limits of design using Autodesk technologies.

Jerry Bond: I hope to see the new updates to the BIM 360 portfolio.

Bill Grimm: I can't wait to have the opportunity to interact with customers.

Hope Findley: I'm excited about gaining a better understanding of how Autodesk plans to address government and government construction moving forward.

Jeff Bowers: I am most excited to see familiar faces in the industry and meet new people.

T.J. Meehan: I'm excited about the [digital] format. It's going to make it so that attendees are able to see all the sessions they want. Unlike in the past when we'd have to sign up for some while missing others.

Todd Weyandt: I'm most excited about the product updates and announcements. It's always exciting to learn more about what Autodesk has planned for their solutions in the future.

GOVDESIGNHUB: As a returning Autodesk University attendee, are there any tips you can share for first-timers to ensure they get the most out of the experience?

Staci Mensen: As a first-time visitor, I would recommend spending some time, in the beginning, to figure out your agenda. Start by reviewing the courses in your industry or interest segment and select a few "must attend" sessions, and a few "if I have time to attend" sessions. That way you can make sure to see all the sessions you want to see and prioritize the ones that best fit your interests and responsibilities.

Shaun Herring: 2020 AU is unlike any other Autodesk University in the past. So, any past tips are thrown out the window! However, the videos and handouts this year are expected to be better than ever.

Jerry Bond: Register early for the events that you are strongly interested in to guarantee that you get a spot.

Hope Findley: Try and attend as much as you can. Remember, lots of the content will be recorded and you can hopefully catch the recording if you miss the original. So, make note early of what you want to attend and put it on your calendar. If there is a conflict, make a note to remember to check for the recording.

Vince Daniele: Pace yourself and take great notes! It's easy to become overwhelmed at AU, so my best advice is to formulate a plan for what types of classes you wish to attend, but try not to create too much redundancy.

I have made the mistake of focusing on classes that I already have a bit of knowledge about. Attend some classes that pique your interest but might not necessarily fall within your wheelhouse. I feel variety is the key to the best experience!

Jeff Bowers: Connect with as many different individuals as possible. This is a fantastic opportunity for first-timers to see various technologies and workflows that can potentially help them in their everyday tasks.

T.J. Meehan: If AU was in-person, as it is traditionally, I would have hundreds of tips. Being virtual, I would suggest that you attend as many of the events outside of the classes as possible – especially the keynotes.

Todd Weyandt: Take advantage of the packed agenda and attend as many meetings and sessions as possible. Also, try to network with other people from across the industry. In fact, I would encourage everyone to set a goal of meeting five new people during the event.

To learn more about this year's Autodesk University, and to register online, click here.