City of New York Champions Design and Construction Excellence with the Power of BIM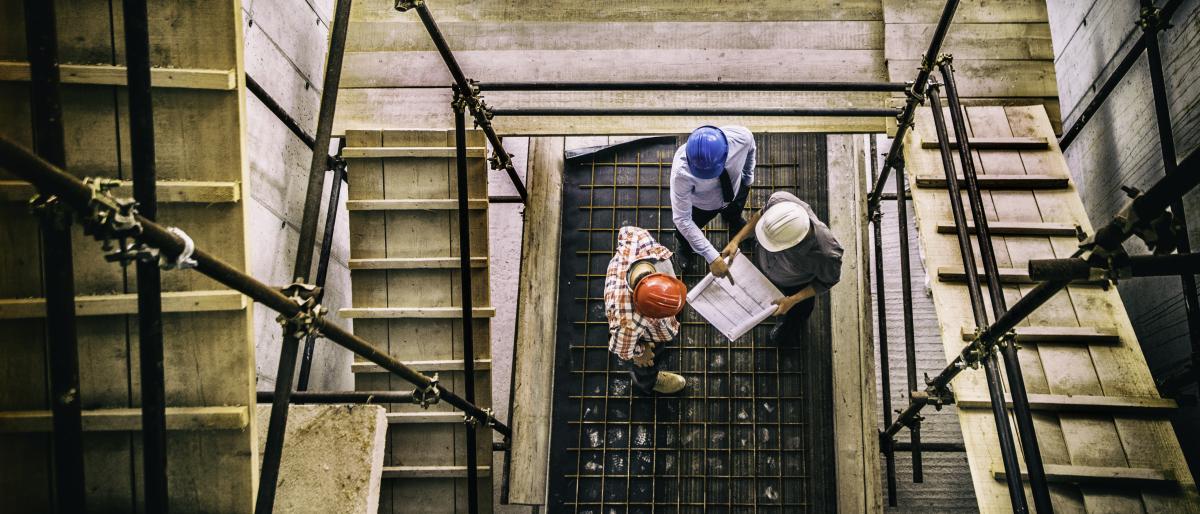 New York City Department of Design and Construction (NYC DDC) handles some of the most exciting and dynamic architectural and infrastructure challenges in the world.
As the City's primary capital construction project manager, the NYC DDC designs, renovates, and builds the public facilities (such as firehouses, libraries, police precincts, etc.) and street infrastructure on which the future of the most vibrant city in the world rest. To successfully manage this portfolio, the DDC partners with other City agencies and emerging and world-renowned architects and consultants. The DDC also employs an array of programs, projects and innovative technologies such as building information modeling (BIM) to actively respond to the dynamic needs of the metropolis.
From Procurement to Project Delivery – Tackling the Big Apple's Design/Build Challenges
Preserving design and construction quality while improving and maintaining the city's infrastructure is a critical goal for the City of New York. But a fast-paced city waits for no one even in the face of economic uncertainty and budget cutbacks. In recent years the DDC has continued to see an annual increase in its overall portfolio, while projects got more complicated and schedules and budgets more demanding.
Coupled with these imperatives, the DDC also faced a range of divergent challenges.
For example, the DDC was confronted with a variety of limiting issues including a bidding process that failed to deliver the necessary expertise needed for specialized projects; cumbersome project management processes; quality control issues; a lack of uniform design standards for BIM projects, and more.
Better Government Building with BIM
To continue to build on this reputation while tackling these challenges, the DDC has employed an array of programs and projects that actively respond to the dynamic needs of the metropolis.
One program is the Design and Construction Excellence 2.0 (DCE 2.0) program. Established in 2006, DCE 2.0's guiding principles aim to ensure equity, sustainability, resiliency, and healthy living are integral to the design and construction process.
BIM has played a huge part in the successful development and implementation of solutions that support DCE 2.0's strategic vision for past, current, and future plans.
An early pioneer of BIM, then Deputy Commissioner, David Resnick mandated the use of BIM tools such as Autodesk Revit in the development and management of two key DDC projects: The design and construction of a consolidated LEED Gold-Certified training facility for the New York City Police Department (architect: Perkins + Will) and the new Public Safety Answering Center, established to augment and provide redundancy to current 911 services in the wake of the 9/11 attacks (architect: Skidmore, Owings and Merrill).
Both projects were a triumph of technology and innovation, providing DDC and its client agencies with greater transparency throughout the design/ construction process, minimized errors, increased productivity, and, ultimately, cost savings.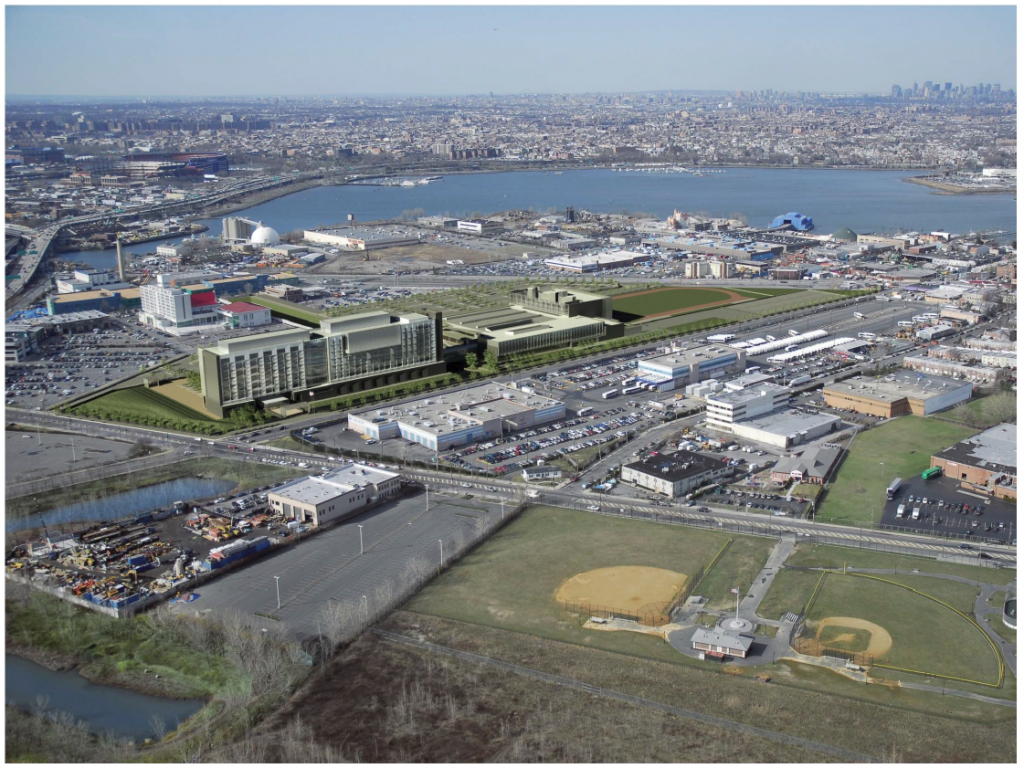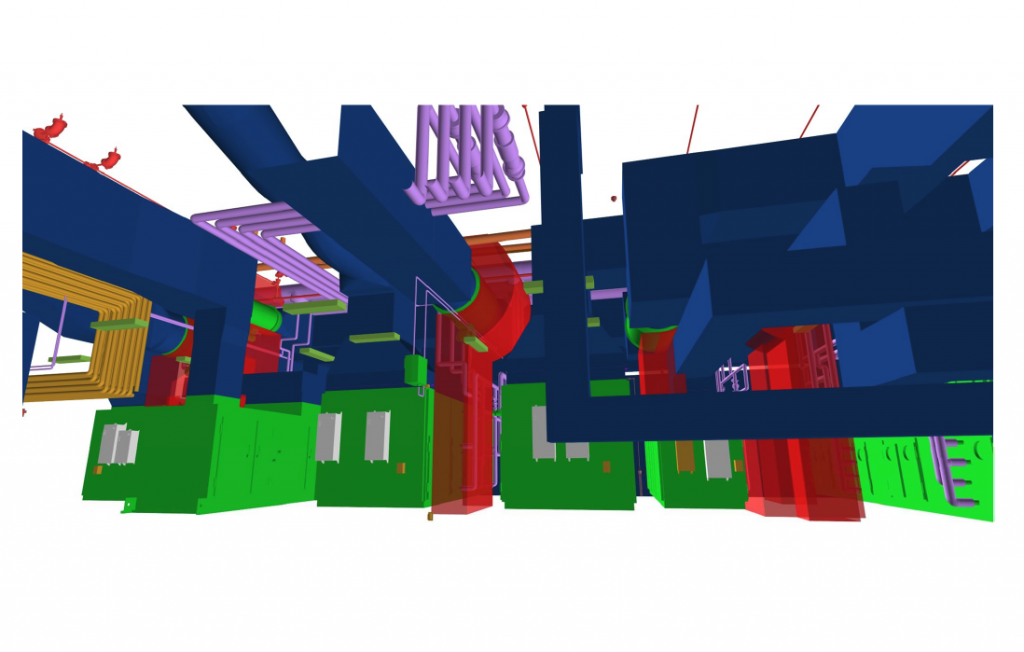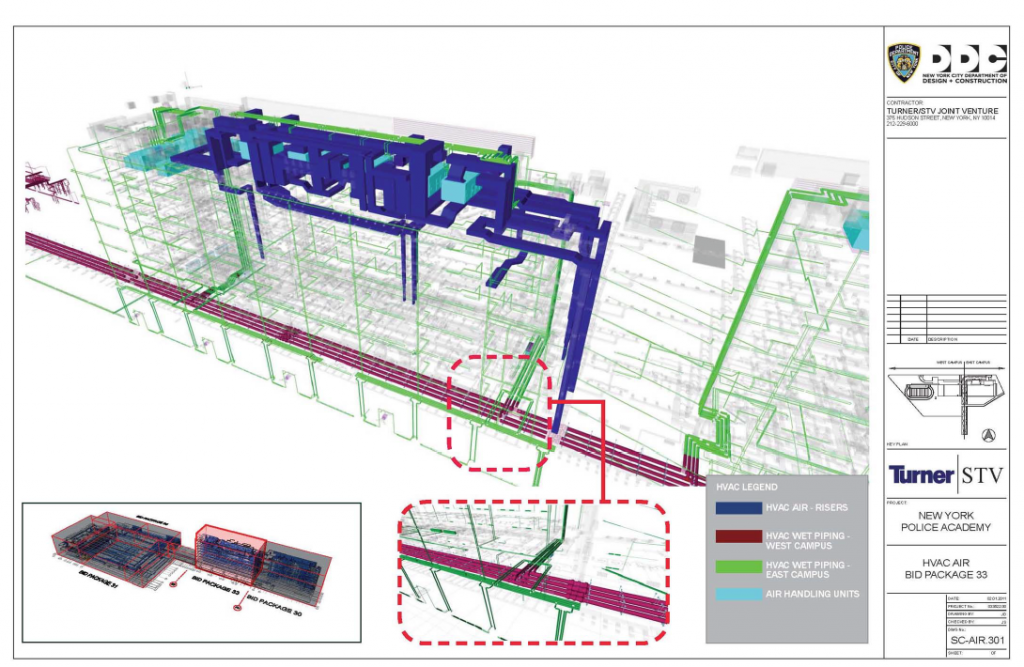 Building a Targeted Pool of BIM Expertise
In the wake of the success of these projects, several years ago DDC looked to expand the use of BIM across its projects by integrating its current group of design consultants and contractors, all of whom had differing levels of BIM expertise. "Engaging our current design consultants and contractors and ensuring them of our commitment to their design excellence was a major priority for us. Because we consider BIM as technology and process that is superior to traditional non-BIM methods, it was critical that we provided our consultants with the means and processes to support us," Safiy Abdur- Rahman, BIM Manager, NYC DDC.
"BIM as an enhanced digital delivery system represents a change in how the DDC, our end-users, and our design consultants interact and use information. DDC is committed to our internal growth as well as that of our clients, and design consultants in the effective and efficient use of BIM in support of our lean strategies and delivery methods".
To ensure that only the best qualified firms are hired for their public projects, the DDC modified the design procurement process by eliminating fee competition and emphasizing qualifications and expertise in selecting design consultants. The result? A pool of 28 firms selected according to a quality-based selection model who met DDC's design excellence criteria. These firms were now able bid more competitively on DDC projects, without being under-cut by lower-priced, less skilled firms. It also ensured the DDC had access to a group of select firms with the appropriate skill set and experience for the design services required.
Streamlining Project Workflows with Consistent BIM Standards
With the procurement process refined, the DDC next needed to ensure the consistent application of design standards so that it could expand its use of BIM with the help of these external contractors.
"The Information in BIM and the digitization of building data will improve and enhance buildings from design concept to operations and on to repurposing or demolition. The standardization of this data is important to our agency our clients, and the city of New York, as we begin to share more and more information across multiple agencies on multiple platforms and with our millions of citizens," explained, Safiy Abdur-Rahman.
Working with each firm together with local BIM specialists, MicroDesk, the DDC developed BIM Guidelines to provide precisely developed specifications for use by architects and engineers and construction managers to assist them in preparation of contract documentation and standardized building information models. The guide also provides guidelines for the consistent development and use of BIM across multiple building types and for a wide range of municipal agencies or organizations that may be interested in utilizing BIM for projects in New York City but do not have their own standards in place.
The guide considers the end-use of the model for multiple client agencies, allowing qualified and authorized client agency representatives to review the ways in which the BIM may facilitate their ongoing building operation and maintenance protocols, and tailor their agency requirements and standards to leverage the enhanced capabilities provided by BIM for building operations and management. This guide will also support client agency design standards in support of each agency's mission.
The BIM Guide also enables the consistent use of BIM throughout the project workflow making it easy for teams to assess and visualize higher quality building designs, and collaborate more effectively than would otherwise be possible with traditional and cumbersome paper-based blueprints.
Using BIM tools such as Revit and clear BIM guidelines, the DDC and its partners have accomplished a more coordinated set of documents with each required submission.
"With a well-coordinated design we anticipate zero change orders due to design errors," explained Safiy Abdur-Rahman.
"The benefits were even greater when transitioning into the construction phase with the transfer of BIM models from the design team to the construction manager for assistance in the virtual design and construction process. The construction manager's use of BIM for scheduling, logistics, and coordination already have proven paramount," said Abdur- Rahman.
NY DDC's BIM guidelines are now a go-to resource for any-one doing work with the City of New York.
"Through our strategic programs and the use of digital design tools, NYC DDC has been able to enhance its workforce and this has led to gains in efficiency and more effective use of public funds," said David Resnick, Deputy Commissioner, NYC DDC. "While we deliver on our promise of design and construction excellence, digital design tools help us reduce construction-related disruptions and enhance our ability to study and provide solutions to complex issues affecting communities and neighborhoods."