What is a Master Government Aggregator?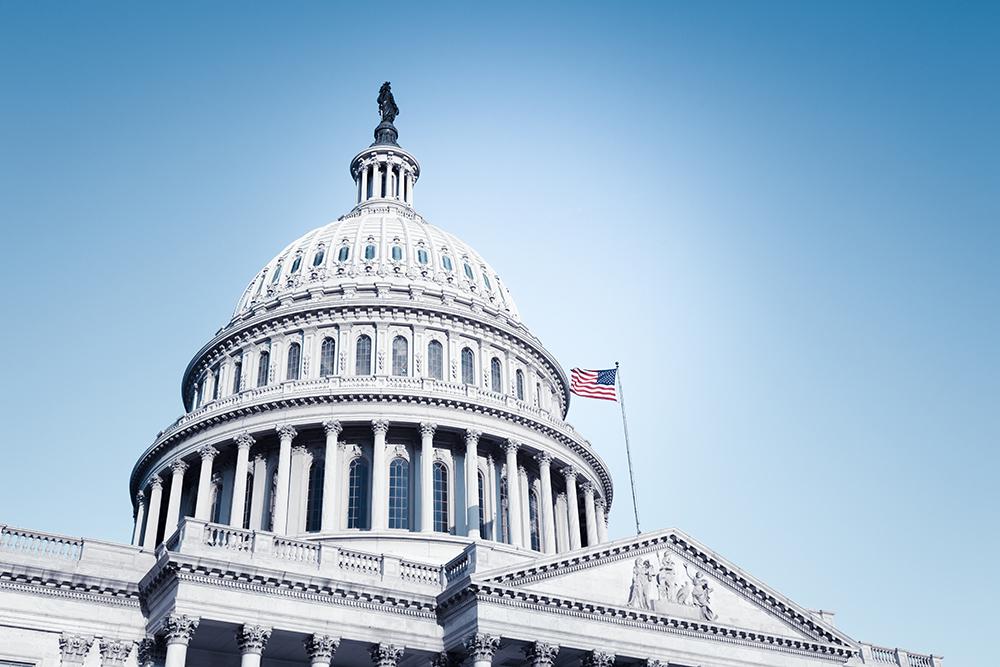 Earlier this year DLT announced they were selected as the "Master Government Aggregator" for 3D design, engineering, and entertainment software leader, Autodesk.
The software tools provided by Autodesk are essential for many government uses and missions: they are used to design and construct critical infrastructure and buildings, they're used in the operations and maintenance of facilities, used to create training and simulation systems, and they're essential in product development and manufacturing.
With all levels of government dependent on Autodesk products to accomplish their respective missions – from municipal government to federal government agencies –any change in how these products are offered and sold to the government is big news. The announcement of a Master Government Aggregator is a significant shift in Autodesk's go-to-market and channel strategy for government – one that will ultimately create questions for the companies that sell and support these solutions and for the organizations that rely on them.
To learn more about what this news means for Autodesk, DLT and the people that rely on Autodesk solutions to design and make things for the government, GovDesignHub sat down with Shaun Gaffrey, the Senior Sales Director for Digital Design at DLT, and Kirk Fisher, the company's VP of Digital Design.
During our discussion, we asked Kirk and Shaun about how this news impacts all Autodesk stakeholders and how it will change the way the government approaches the acquisition of Autodesk solutions moving forward. Here is what they had to say:
GovDesignHub (GDH): This Tuesday, DLT announced that it has been named Autodesk's Master Government Aggregator. What does this title and position mean for DLT?
Kirk Fisher: Most importantly, this decision by Autodesk validates that DLT is delivering on its mission of accelerating public sector growth for technology companies.
It's also an affirmation of Autodesk's 25-year relationship with DLT – one in which DLT has been a relied-upon and trusted partner, helping the company bring its products and services to the public sector marketplace.
Shaun Gaffrey: This decision is also about expanding and evolving that longstanding relationship with Autodesk. DLT is a trusted partner for Autodesk – one that has demonstrated deep government knowledge and domain expertise – and Autodesk is now looking to DLT to take more ownership of the continued expansion of its public sector presence.
DLT's role in the Autodesk government channel is expanding in size and importance. That will ultimately result in us driving more business to our channel partners and in better service and experience for Autodesk users in the government.
GDH: Why did Autodesk shift to this channel aggregation model? What benefits do they anticipate getting out of this model? Why was DLT the right choice to serve as Master Government Aggregator?
Kirk Fisher: Previously, Autodesk lacked a "single source of truth" in its government channel. The company had multiple master government resellers and a wide ecosystem of VARs (value-added resellers) and DMRs (direct market resellers) servicing the government.
This decentralized government channel structure and wide ecosystem of disparate resellers created a situation where Autodesk lacked full transparency and insight into what was happening with their government business. It also created confusion in the marketplace and competition between resellers. One result was a "race to the bottom" where resellers competed almost exclusively on price.
Autodesk's products are the leading digital design solutions in the marketplace. They're extremely innovative, offer incredible capabilities to users, and they're constantly being updated and improved through the addition of new functionality and enhancements. In the previous channel model, these highly capable products were being devalued in the marketplace because resellers were competing on price instead of selling on value.
Shaun Gaffrey: Autodesk's partner ecosystem is evolving; it's getting smaller, in terms of the sheer number of partners, and more specialized. In the past, resellers were winning government business based on the lowest bid, primarily, and not based on the value of the product offering or the other value services they brought to the relationship with the customer.
In this new channel model, we'll see a fundamental shift away from competing on price and we'll see a larger focus on the added benefits and services resellers can deliver to their government customers. The resellers will be more committed to Autodesk and to the Autodesk product offering. And they're going to be offering more value to the customer, with a channel model that will reward that value.
GDH: How does this announcement impact Autodesk VARs and other resellers that sell to the government?
Kirk Fisher: The short answer is that all of these disparate reseller partners are under one umbrella now. And that can be extremely beneficial for them. In this new model, all of the Autodesk reseller partners are able to take advantage of the value services that DLT offers.
DLT has decades of experience in the government market and deep public sector knowledge. We also have decades of experience marketing and selling the portfolio of Autodesk products and we have a dedicated Autodesk sales and marketing team. All of that value will now be accessible to the entire reseller partner community.
GDH: A large number of federal agencies and government entities already rely on Autodesk solutions to accomplish their mission. Will there be any impact to these federal, state and local and municipal Autodesk users? Will they see or notice any shifts or changes in how they acquire their Autodesk solutions?
Kirk Fisher: Will they see any changes in how they acquire their Autodesk software? No. They can continue to purchase their solutions through the same channel they're accustomed to.
That being said, there are some customers that could see significant benefits from this announcement. There is a subset of customers that have historically worked with resellers who didn't provide much value – that's not a slight against them, just the nature of the previous channel model. In this new model, we – as Master Government Aggregator– will be able to work with all partners to ensure each customer is getting as much value out of their Autodesk solutions as possible.
Shaun Gaffrey: In this new model, we're effectively breaking down the siloes and bringing new capabilities to bear for our customers. This is all designed to deliver a better experience and more value to the users of the software. We have a vested interest in ensuring all users of Autodesk software are resoundingly successful. We want them to get as much value as possible out of the solutions they're acquiring and implementing. This aggregation model will ensure that every customer engagement includes the resources and tools users need to be successful.
Also, under this new model, we'll have the ability to bring multiple reseller partners together in service of a government customer. Different resellers often bring unique value to the end customer – maybe one partner brings a unique contract vehicle and another brings training or implementation services. In the past, these partners may have competed. We'll be able to bring them together so the customer gets the benefit of working with both organizations.
Kirk Fisher: That's extremely important for another reason. Autodesk has a broad portfolio of products and capabilities. The company continues to innovate its product offerings and invest in its portfolio – adding new capability through acquisitions, for example.
Should a government customer need assistance in implementing these new offerings and capabilities, DLT can bring in additional partners with the appropriate subject matter expertise to help that customer take advantage of these innovative new tools.
GDH: Autodesk is just one of the technology companies in DLT's Digital Design portfolio. How is that portfolio expected to grow and evolve following this announcement?
Kirk Fisher: One of our focus areas is to add other, complementary IT products to our Digital Design portfolio in order to offer even more capability, value, and innovation to the people who design and make things for the government.
While there are already multiple software manufacturers in our Digital Design portfolio – including Autodesk, our flagship client – we're actively evaluating the market and identifying new technology providers to partner with. Ultimately, we're focused on adding complimentary technologies that put us in a better position to bring more value to our government customers and make it possible for them to more effectively and efficiently accomplish their missions.