How Hyperconvergence Makes IT Easy and Affordable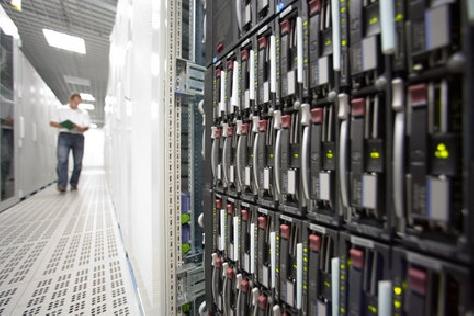 When news broke last month that the Pentagon is still using 1970s-era floppy disks to run its nuclear program, most of us expressed incredulity. Unless you happen to work for the federal government that is.
According to federal CIO Tony Scott, the U.S. government spends 76% of its $88 billion IT budget on operating and maintaining out-of-date technologies – that's three times what is spent on modern systems.
As a result, the President has submitted a request to Congress for a $3.1 billion IT modernization fund. Whether or not congress approves this supplemental funding, agencies will have to continue to do more with less.
One way to do this is to embrace disruptive technologies that deliver the economics of cloud computing with the enterprise capabilities that federal agencies require. One such technology is hyperconvergence.
What is Hyperconvergence?
In 2001, VMware started a revolution. By virtualizing x86 servers, they changed IT service delivery. But the rest of the IT infrastructure in the datacenter has not kept up. Hyperconverged infrastructures addresses the cost and complexity of legacy infrastructure and are one of the fastest growing segments in the $107B IT infrastructure market. Today, convergence has evolved from the packaging of existing components to the convergence of servers, networking, and storage. Modern solutions go even further and hyperconverge all IT infrastructure below the hypervisor.
Hyperconverged architectures and operating models can drive significant business, operational, and financial benefits including:
- Scalability – Avoid costly over-provisioning with a linear scale-as-you-go approach.
- Operational efficiency – Reduce ongoing costs associated with managing virtual infrastructures.
- Deployment time – Deploy infrastructure to support business initiatives quickly.
- CAPEX – Reduce capital needed for technology refreshes and new infrastructure projects.
- Data protection – Improve operational and disaster recovery and streamline time spent on data protection tasks.
Ready to learn more about hyperconvergence and how it can be adopted by your agency? Check out this upcoming webinar on June 28 at 2:00 PM EDT.