10 How-To Video Tutorials for Road Designers and Engineers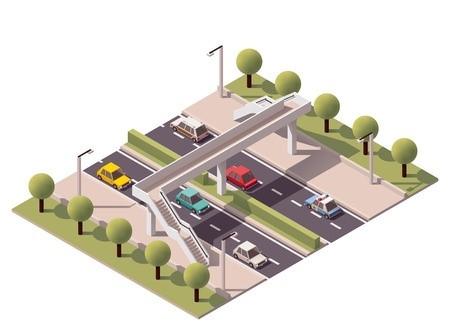 Following on from two of our most popular digital design blogs, 8 How-To Video Tutorials for Transportation Infrastructure Designers & Engineers and 8 How-To Video Tutorials for Bridge Designers & Engineers, we're back again with a new crop of training videos. This time we've focused on road and highway design.
Regardless of your competency level, or the software you use, check out these 10 design, engineering and productivity hacks!
1. Introduction to Horizontal and Vertical Alignment
Get an introduction to the geometric relationships and nomenclature necessary to understand the concepts of highway alignment. This five-minute training from transportation engineering specialist, Daniel Findley, features conceptualized and real-world examples.
2. Civil 3D Corridors for Beginners
Brought to you by A2K Technologies, this on-demand webinar looks at the fundamentals of creating road corridors. Aimed at new users of Civil3D, or those who have not recently built a corridor, the session looks at the basics – the preconditions for making a corridor, assemblies and sub-assemblies, corridor widening, cogo point output, and some of the corridor ribbon functionality.
3. A Building Information Modeling Workflow for Roads and Highways
This Autodesk University class takes you through an example workflow for a road and highway design project using Infrastructure Design Suite. Learn how to sketch layouts and create engineered roads of the proposed design in InfraWorks 360. You'll also learn how to create detailed design drawings inside AutoCAD Civil 3D, analyze the design in InfraWorks and Navisworks, and communicate the design visually with stakeholders using InfraWorks again and 3ds Max.
4. Add a Passing Lane
If you use InfraWorks 360, learn how to add a passing lane to a stretch of highway.
5. Civil 3D Roadway Corridor, Alignment, Profile, Surface, Cut Fill Balance – in 8 Minutes!
This popular demonstration from SGT Hawk explains how to build a Civil 3D corridor from the beginning to the corridor surface and adjusting the design to balance out and fill earthwork.
6. Output your Civil 3D Design as a Corridor Model
Civil 3D users have the option to output their design as a Corridor Model. When outputting your model as a Corridor, you can than export your design out for use in other Autodesk applications in the Infrastructure Design Suite. This includes Navisworks, Infraworks, and also 3ds Max. In this example, Civil Survey Solutions creates a corridor model from a design and then imports the design to 3ds Max, to generate a realistic visualization.
7. Create Road Markings
Learn how to create road markings in Civil 3D with 3ds Max Design. Instead of building them manually as geometry or as maps, you let Civil View do the work for you through an elegant and easy to use interface.
8. Create Intersections
Explore how to create intersections automatically in InfraWorks 360 by crossing one design road with another.
9. Convert Intersections to Roundabouts in Seconds
Roundabouts offer a number of benefits to both the AEC community and the public at large. According to the National Highway Traffic Safety Administration, 40% of car accidents are intersection-related. Roundabouts are widely considered to be a much safer option than traditional stop sign or signal-controlled intersections, resulting in a 37% decrease in overall collisions, 75% in injury collisions, 90% in fatal collisions, and 40% in pedestrian collisions. InfraWorks 360 now includes the ability to convert existing intersections into a roundabout in seconds.
10. Importing Road Alignments
Learn how to import road alignments into InfraWorks 360 with complex geometry such as spiral curves.
https://www.youtube.com/watch?v=TrTP_6pmoA0