A Revolution in Digital Design Is Driving a Need for Continuous Learning in Government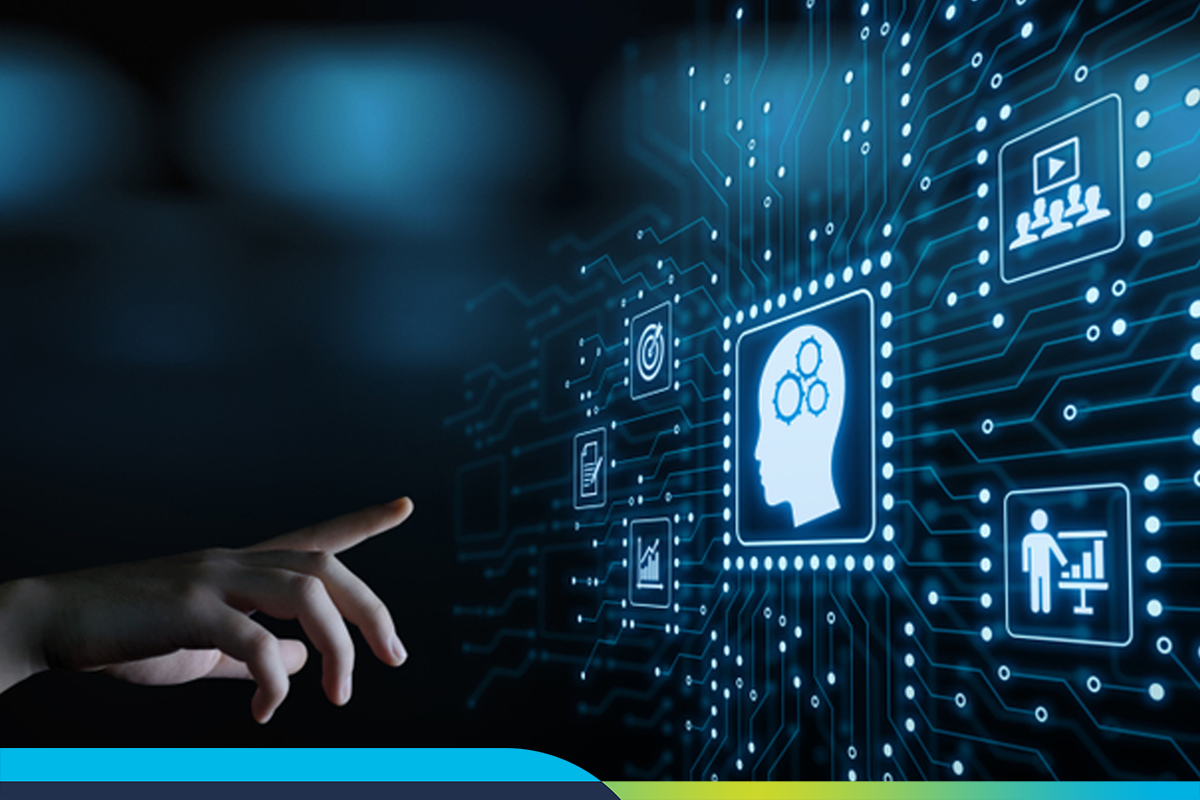 This interview was originially posted by GovDesignHub here.
Users of digital design tools within government agencies and organizations regularly encounter changes and new features that are added to their essential software applications each release cycle. In some cases, these changes are welcome, eliminating inefficient processes or adding user-friendly features that make tasks easier to accomplish. In some cases, they're challenging, forcing people that "have done it that way for years" to learn something new. However, what we're experiencing right now in the world of digital design solutions is something else entirely and it requires a commitment to continuous learning.
The new advancements in digital design are not just adding some simple capability to existing applications – they're changing what's possible in a number of industries – including in AEC and manufacturing. And the people that design, build or make things on behalf of the government – or within the government – need to be trained and prepared to operate in a world that – quite frankly – looks a lot different than it did even half a decade ago.
The key to keeping up in an industry, and with a suite of technologies, that are constantly and drastically changing is continuous learning – having access to the tools and training necessary for employees to gain the new knowledge, insights, and abilities they need to keep up. Luckily, experts in these new digital design technologies within the private industry are stepping up – offering the continuous learning and support services necessary for government agencies to become masters of these new solutions.
In a recent webinar, IMAGINiT explained some of the exciting new changes and capabilities built into the next generation of Autodesk digital design solutions, and some of the continuous learning and support services that they're offering to make these new features accessible to government users. We recently sat down with Kevin Kuker, the Vice President of Training and Support Solutions at IMAGINiT, to discuss how changes in digital design solutions are making the impossible possible for people that make things for the government, and why continuous learning and support solutions from industry partners, including IMAGINiT's ProductivityNOW solution, are critical today.
Read the full interview below:
GovDesignHub (GDH): All software tools and applications get updates and refreshes, but the last few years have seemed to be revolutionary when it comes to advancements in digital design solutions. What are some of the large, overarching trends and changes we've seen in digital design over the past few years?
One of the biggest trends that we have seen is collaboration through the cloud, specifically with Autodesk Docs. The ability to communicate collaboratively between systems is itself a form of sharing that we believe is making the whole slate of software much more connected than before.
We see many programs moving towards integration with other applications and creating the ability to connect and work with companies across the world within the cloud. The cloud, which has really taken on new importance over the last year, also maximizes coordination and efficiency across a project's life cycle.
Interoperability between disciplines within the Autodesk Software is building worldwide attention largely due to the creation of the "AEC Collections." These collections do as you might expect – bring together many compatible programs for the benefit of the user. The three top heavyweight applications within the AEC Collections are Revit, Civil 3D, and InfraWorks. Each of these is are developing their interoperability as they mature.
Additionally, more features are being introduced within the AEC collections beyond the traditional programs, such as Autodesk Docs, the Grading Optimization, the Project Explorer for Civil 3D, and others. With each new program, the drive for interoperability grows, and many are being developed with that interplay in mind.
Another trend that is gaining traction is Dynamo and its ability to help you automate your workflow. For example, tasks that took a BIM Manager a few weeks to set up in a template can now be streamlined to further increase efficiency.
We have seen a dramatic shift in how the software manufacturers are providing their tools to our customers and how the software is being utilized. The move to 'software collections' from individual products gives the end-users access to many more tools and the ability to select the best software for a specific task or function.
The availability of the additional software and access to so many unique tools has created a need for users to have access to real-time learning and user assistance, and – combined with most users working remotely due to the pandemic – has made attending internal or external training classes very difficult. These situations have driven an increased demand and usage of on-demand eLearning systems like our ProductivityNOW, which provide users with 24×7 access to an ever-increasing library of learning materials and user support functions. This access is critical to creating a culture of continuous learning.
GovDesignHub (GDH): Despite the new technologies and advancements in CAD solutions, are government agencies making the jump to more advanced solutions – like BIM solutions – for their construction and infrastructure projects?
Absolutely, but this is not a quick or easy transition for these large agencies. They not only have to get all of their employees educated on these new tools and functions, but they also have to get all of their sub-contractors and external agencies prepared to utilize the new functions.
GovDesignHub (GDH): How large of a factor are things like lack of education and support, fear of change, and organizational culture in keeping them from making the leap?
Keeping up with evolving technology is a challenge for any organization, whether it's adopting new tools or using the latest capabilities of the tools you already have. From the organization's perspective, projects have to continue while evaluating these new tools or capabilities and decisions need to be made on how and when to deploy them. These challenges trickle down to the individuals who may also have anxieties about having to learn something new while continuing to do their day job. Organizations that deal with this well are often those that provide opportunities and resources for continuing development for their staff.
These opportunities and resources can take many forms. In earlier days of CAD and later BIM technologies, the primary means of getting end-users started with the tools would be to attend a training class in person where an instructor would take them through a prescribed program. That is still quite common and effective today, though the concept of a classroom has expanded beyond in-person to virtual attendance through a variety of online meeting tools and services.
Another key resource that organizations provide to their staff is access to technical support, which can be delivered through an internal resource, both formal and informal, or a third-party service provider. Many service providers set up technical support hotlines to provide their customers with telephone access to experts on the software. Like training, technical support has evolved significantly to incorporate online means of connecting end-users and problem solvers, who may be located anywhere in the world.
Technology partners like IMAGINiT have brought many of these services and resources together in comprehensive solutions that enable organizations to make education and support more accessible than ever to their software users. Through extensive libraries of multi-modal learning content and on-demand support, end-users are empowered with self-direct development opportunities and the ability to overcome roadblocks as they occur.
These resources go beyond just the picks and clicks of the applications to providing guidance on workflows and best practices of software use. Through its ProductivityNOW platform, IMAGINiT also provides a means for organizations to integrate in-house proprietary knowledge with general software instruction to give their staff a focused, relevant base from which to develop their knowledge and skills.
GovDesignHub (GDH): As we've established, technologies change, evolve, and increase functionality and capability seemingly every year. In light of that, how important is continuous learning and education for getting the most out of an organization's investment in these solutions?
We know that the term "one and done" does not apply to continuing development of knowledge and skills. Whether you are a healthcare provider, an airline pilot, or a land developer, technology and techniques evolve. Add in the emergence of new software tools and the collaborative opportunities with BIM technology and it becomes clear that an organization's ability to provide continuous learning and support opportunities will have a significant impact on the success of its ongoing use of those tools.
Missing out on something as simple as an enhanced method to create a type of geometry in a CAD tool can have downstream impacts on the efficiency of designers and CAD operators. It can impact the ability to make changes to the design, and it can impact the interoperability of design data in a collaborative environment. Quite simply, teams that are not aware of the latest features, options, and techniques in the tools they use are potentially adding cost to their projects in lost time and rework.
GovDesignHub (GDH): What resources are available from industry partners that can help provide education and support as they make this leap into BIM and other new digital design technologies? What resources exist for continuous training, employee education, and professional development?
Industry partners, such as IMAGINiT, fill the knowledge gap that exists between the current use of tools such as BIM 360 and the potential use that comes from awareness of the possibilities. IMAGINiT works with many partners, from the software developers to the consumers of the technology in many industries. It leverages this exposure to develop and capture a variety of experiences that are shared with its client partners in the form of education and support resources.
IMAGINiT's clients have the option to attend a variety of expert-led events, virtual and in-person, to learn about the latest advances. Many of these are events dedicated to enhancements to software and techniques. They have the option to interact with IMAGINiT's solution providers, easily accessible through its support channels. Frontline support staff are backed up by a large consulting staff that often develop the methodologies that become best practices. For those that prefer a self-directed approach, resources developed by IMAGINiT's experts and partners exist in a variety of asynchronous formats for clients to access online as needed. Some of these qualify for continuing education credits from organizations such as The American Institute of Architecture (AIA).
GovDesignHub (GDH): What are the components of ProductivityNOW?
ProductivityNOW is a complete eLearning, knowledge sharing, and technical support platform used by high-performing organizations. It is used to increase productivity and accelerate professional development with learning content on software from developers such as Autodesk, Dassault Systemes, PTC, Bentley, and others. Technical and licensing support for Autodesk products is also provided and delivered by best-in-class subject-matter experts.
eLearning is delivered in several formats. Learning paths of predefined courses provide structured learning on fundamental and specialized topics. Leaners can self-enroll and progress at their own pace. For more just-in-time learning needs, users can browse or search extensive libraries consisting of assets such as videos, documents, and interactive workflow procedures.
Organizations that wish to capture and distribute their internal processes and preferred methods for their software users can do so with programs like ProductivityNOW. Through a dedicated administrative tool, they can upload and manage a wide variety of content types in their private tenant of the portal. Documents can include HTML, video, Microsoft Office documents, PDF files, and more. Alternatively, they can author their own documents and workflows directly in the administrative tool of ProductivityNOW. These assets can be used on their own or combined with content provided by IMAGINiT to create learning paths and courses customized to the organization.
The technical support services offered by eLearning solutions like ProductivityNOW provide interactions with software experts to help resolve issues with installing and using Autodesk digital design tools. Located throughout North America, the technical support team can be accessed by telephone, email, and directly in the ProductivityNOW portal with instant-messaging tools. They use modern case tracking tools and can provide organizations with data on all closed support cases.
Organizations that take advantage of these components to equip their employees with the means to stay abreast of the latest software advances and to stay productive with their toolsets.
To learn more about ProductivityNOW and how it can help your users to make the most of Autodesk programs view the webinar available on IMAGINiT's website here.