7 Habits of Highly Effective BIM Managers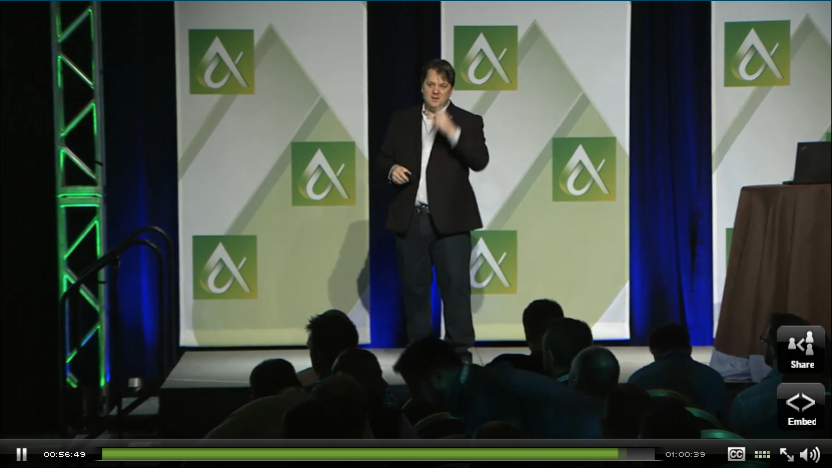 We frequently write about BIM principles, use cases and best practices here on the DLT blog, but one area that often goes neglected in BIM are the soft skills or people skills. What is the role of a BIM manager anyway? How can you better achieve your project goals as design technology managers or support your personnel?
Chances are if you're reading this article, you trained as an architect or engineer, but now find yourself managing BIM projects or looking to implement BIM technologies and processes. You probably support somewhere between 10 and 100 people. But the term "BIM manager" tends to pigeon hole you into a role. Your functional role is probably broader and the value you bring to your agency is likely wider.
There's no degree for being a BIM manager. But there are some effective habits, that can help you improve your role as a BIM manager. Whether you're a full-time or part-time technologist, or you're considering BIM management as a career path, Autodesk University (AU) 2016 featured a fun and inspiring streamed class (on-demand now) from BIM expert and industry thought leader James Vandezande, that walks you through the seven habits of an effective BIM manager.
Here's a summary of his tips:
Habit #1: Be Proactive
Take ownership of concepts. There are no excuses just because something isn't in your domain. What Vandezande means by that is exemplified by these two approaches to a situation:
"I don't do that, but I know someone who can help. Let me connect you with them."
Versus:
"I don't do that, it's not my problem."
Even though the first person didn't fix the problem, they took ownership of it. Pride in your organization your team, and your own work underpins all the other habits that follow.
Habit #2: Begin with the End in Mind
Understand where you want to go. Think of it in terms of planning and then working the plan. As Dwight Eisenhower said: "Plans are worthless, planning is essential." How do you do that? Vandezande recommends meeting with your team each year to lay out a strategic plan. To make the process easier, break it down into three chunks:
• Begin with a three- to five-year outlook. This will be your shortest list because it features big goals and defines where you want to be as a team in a few years.
• Next, tackle two-year planning. Discuss what you expect to achieve in the next two years. This usually carries over tactical plans, like implementing a new BIM platform. You can also begin the development of your 3-5 year plans, or start researching cutting edge technologies.
• One-year plan. Think about next year. This is your longest list. What worked/what didn't? What wasn't finished? Also target very specific development and implementation projects. Then start pilot testing your 2-5 year items.
As you develop your plan, adhere to SMART goals. Make them specific, measurable, assignable, realistic and time-based. Vandezande uses the following example to illustrate this point:
• Specific – Improve the skill level of our Revit users
• Measurable – Bring assessment levels to 85% as a minimum
• Assignable – Jane Jones to lead the assessment effort
• Realistic – Does this align with agency goals?
• Time-based – Results are due by the end of 2017 Q4.
Then work the plan. Hold meetings with a specific agenda and relevance, such as a meeting about BIM training or support. Target the discussion to maximize the value of having the right people together, take notes, and assign time-based tasks.
Habit #3: Put First Things First
Manage your time wisely. A good rule of thumb is to allocate 20% chunks (perhaps one day a week) to work on a specific task that's been assigned to you from the planning process. Then set-aside "work on work" time, whether it's working on a budget or reviewing someone else's tasks – blank out your calendar so others don't interrupt your time.
Some of the tools that can help with project management (and get you away from email dependency) include Trello, Asana, Slack, and Microsoft Planner .
Habits #4 and 6: Think Win-Win and Synergize
These two habits are deliberately mashed-up and can be interpreted for design technology professionals in many ways. Think of "win-win" scenarios when you develop standards and procedures (quality assurance) for your agency as well as the implementation (quality control) aspects.
When you're developing standards, understand the difference between "standards" and education/training. A standard is something you can measure, explains Vandezande. Education is how your department does things.
Be collaborative, allow all ideas to be expressed; agree on a fair process to reach conclusion. Establish a process for revisions proposals, review, voting, and implementation. And, remember, there is only one standard to be measured by.
As you develop standards, think about the process you will employ to measure compliance with the standards. (Vandezande goes into a lot more detail here, so check the presentation or the handout for more meat on this habit).
Habit #5: Seek First to Understand, then be Understood
This is about honing your listening and speaking skills. This is critical when supporting your owning and synergizing concepts. Vandezande offers a whole load of tips for improving your listening and speaking skills (including your presentation skills) as well as written communication like email skills, document control, version control, and archiving to aid understanding.
Habit #7: Sharpen the Saw
Be sure to perform at the next level before being recognized with a promotion. Earn through your actions. Could you learn a new tool? Understand how it might improve your department's procedures and how you might explain it to your staff. Organize or at least participate in local user groups. Learn about international and national BIM efforts from your buildingSMART chapter.
Related
• 20 Traits of an Awesome CAD/BIM/Tech Manager
• 8 Traits of a Great BIM Manager
• How to Put Together a BIM Training for Everyone
• The Importance of BIM Standards