Why Documentation Management is Taking Designers Away from the Business of Designing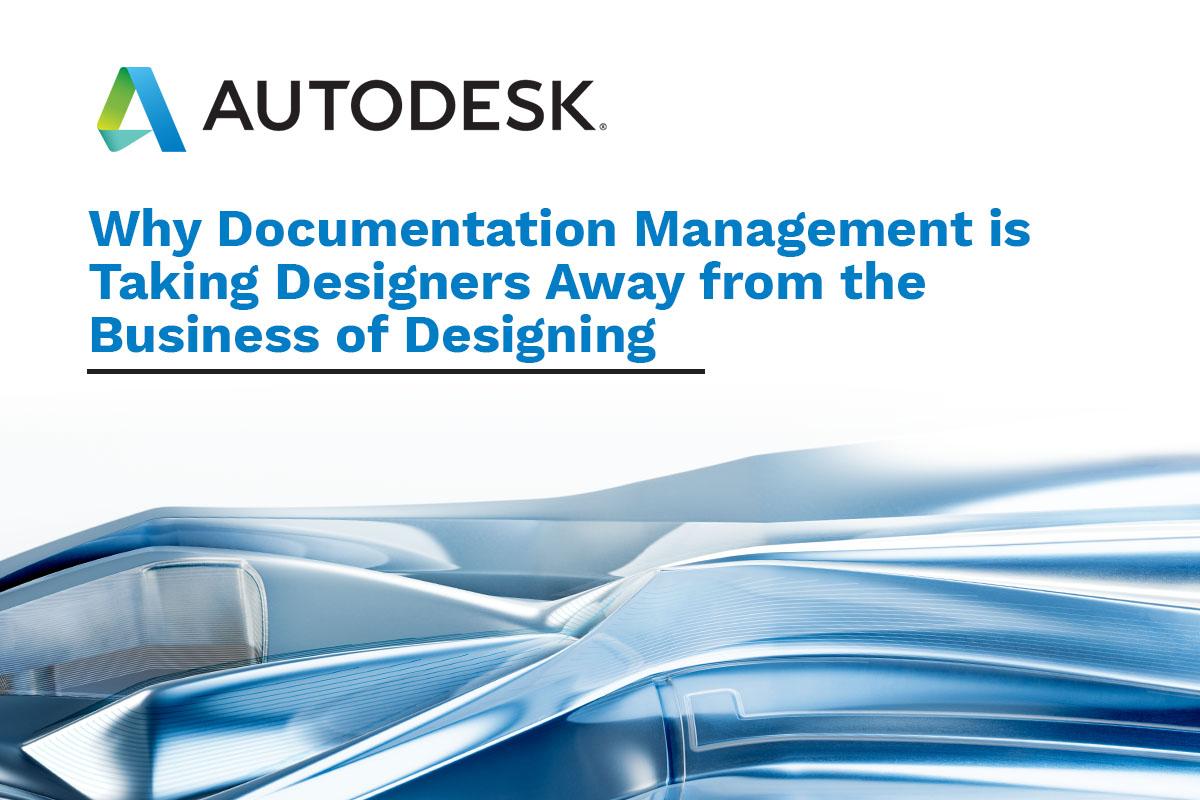 Digital design data is a big data business. It requires secure management and storage, versions need to be stringently controlled, and teams need to access files readily so they can share that data with stakeholders.
For too long, however, designers, engineers, and CAD managers have relied on traditional document management systems, like network drives, to achieve this. While they do a great job with office documents, those same solutions don't work well with today's design files and models, for several reasons:
Too many files
Digital design generates a vast number of files and data. Searching through those disorganized files is a chore in itself. Who has the document? Where is it on the network? Is it the correct version?
Versioning
In the design world, document versioning is critical since it lets teams to see how a design is progressing or allows them to dig up previous versions of the drawing or model. But too often, with traditional data management systems, when those files are opened a designer or engineer finds that that file has been over-written by someone else and a phone call must be placed to IT to restore the file from the network drive.
Document control
Storing files on networks or shared drives can make document control hard to achieve. To add to the confusion, versions may be flying around in email and then edited and saved to a different computer or network drive. Without a single source of truth, confusion, duplication, and loss of control ensues.
Managing the design through its lifecycle
Through each phase of the project, from conceptual design, to preconstruction, and construction, it's important that teams can track the progress of the project. But without adequate file management and collaboration capabilities it's hard to quickly see which documents are still in design, which are ready for review, and which are approved for construction.
Security
Teams, especially those working on sensitive government projects, need to know that their design documents are secure. But with traditional document management systems its hard to control access to files, limit versioning, and ensure data recovery if files are lost or removed.
A lack of collaboration
There's no doubt that static files whether scanned in versions of blueprints, or 2D or 3D views of design work, are hard to share when they're stored in a traditional document management system, especially beyond the firewall. With disconnected and disparate teams, agencies need a better way to securely share design views without requiring viewers to install or purchase any new software.
Get control of project data
As you can see, design takes a lot of work that has nothing to do with designing. The good news is that there is a robust data management software that allows design teams to manage data, track revisions, and collaborate in a central, secure environment so they can get back to the business of designing.
Autodesk Vault is a product data management (PDM) solution designed just for engineers and designers. It directly integrates with any CAD environment so you can find what you need quickly, access your files easily, and prevent scrap and re-work. But it's more than CAD file management, Vault allows you to exchange design data with engineers, streamline versioning, share views with suppliers and contractors, and connect workgroups across multiple sites in different locations.
Learn more about Autodesk Vault and its many use cases.