Town of Blacksburg Closes Knowledge Gaps, Increases Productivity with Civil 3D Virtual Training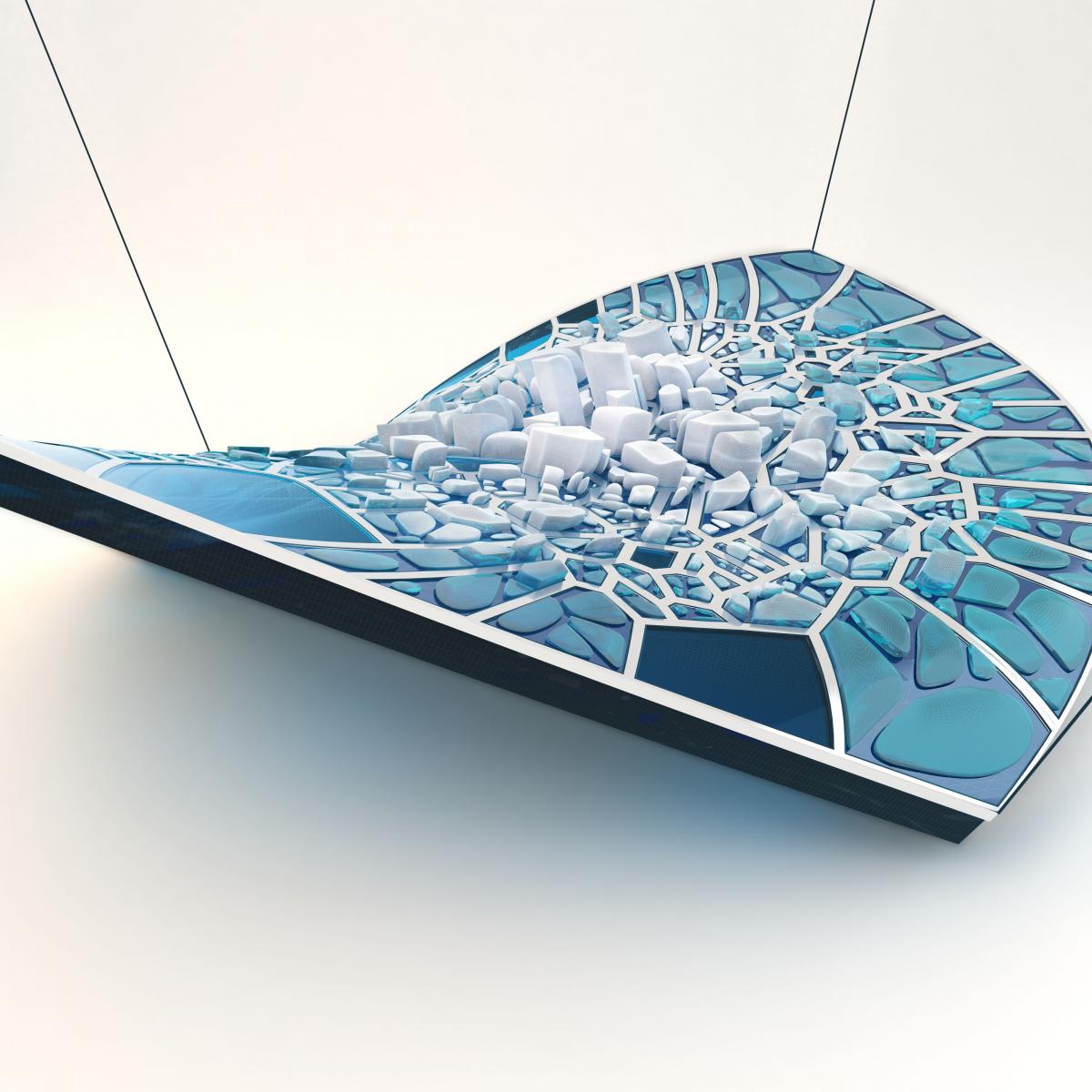 For government organizations and municipalities, ensuring everyone is on the same page in terms of core competencies is an essential prerequisite to the success of any digital design or engineering project. With the pressure to do more with less, knowledge gaps can stymie team productivity, lower your return on investment in software tools, and make everyone's lives a lot more difficult.
For teams who've invested in Autodesk tools, particularly those that support Building Information Modeling (BIM) like Autodesk Civil 3D and Autodesk Revit, closing those knowledge gaps can be a challenge.
It's also a problem that's exasperated by government constraints like budget and time. How do you immerse and educate yourself in software when you're stretched thin? Do you stick with tried-and-tested classroom methods? Or do you go down the technology path and go for virtual, instructor-led computer-based training?
Get the Best Return on your Autodesk Investment – Faster
Autodesk Authorized Training Centers (ATCs) are a great resource for helping agencies and departments identify and source the right training for their needs.
Located across the U.S., ATCs help you get the greatest return on your software investment, faster, by building your knowledge in the areas you need the most.
Qualified instructors focus on sample projects and real-world applications and classes are available for all skill sets. The emphasis on "authorized" is important. Many organizations provide Autodesk software training, but only ATCs are recognized for meeting Autodesk's rigorous training standards. Many ATC courses are accepted by professional associations, including the American Institute of Architects (AIA).
ATCs offer several options for accelerating your Autodesk training, including in-person and virtual formats. Below is a real-life example of how one government organization has addressed its unique needs by leveraging different training formats delivered by Repro Products, an Autodesk ATC and technology solution provider for the AEC, civil, and manufacturing industries, in partnership with DLT Solutions.
Town of Blacksburg, VA, Raises the Bar with Civil 3D Training
The Town of Blacksburg, VA, Engineering and GIS department had similar, yet divergent training needs. The department worked closely with outside engineers and felt the need to raise the bar in their use of AutoCAD Civil 3D.
"We wanted to have design records for our own town projects. We expect this from our development community and wanted to apply design standards for our own project". Furthermore, there was varying experience of Civil 3D within the department. Some users required a refresher, while others needed an introduction to the software's fundamentals. "We didn't have anyone on staff who was comfortable working in Civil 3D to produce a project," said Victoria Hoyland, Town Engineer.
Smith approached DLT to discuss their training needs. DLT was able to partner them with an ATC. A key goal was to minimize time away from the office, while also keeping costs low. A virtual class format provided the ideal option for fulfilling the town's needs.
Connecting students with an instructor via a Cisco WebEx interface, live, interactive training was delivered directly to the student's workstations. To minimize disruption to team schedules, the four-day Civil 3D Fundamentals class was broken across two weeks.
Although the team is still ramping up its Civil 3D use, the pay-offs from the training were immediate. "I'm getting ready to use Civil 3D on some internal projects, and I know I'm going to be using what I learned in the training because I haven't used AutoCAD in a while and wasn't familiar with the new Civil 3D tools," said Hoyland.
As for DLT and Repro: "We've always had a great response from DLT and are looking forward to working with Repro Products. Based on the success of this class and the people involved in making it happen, we expect nothing less than the same excellent customer service," said Smith.
About Autodesk Authorized Training Centers
Learn from highly qualified instructors at superior facilities.
Develop your skills with sample projects and exercises that emphasize real-world applications.
Choose a class at the most appropriate skill level to meet your needs.
Meet at a time convenient for you, or sign up for custom, on-site training.
Earn a valuable certificate of completion that's recognized in your profession.
Validate your product knowledge by getting Autodesk Certified when you take a certification exam at a participating ATC test delivery facility.