5 Resources that Can Help Kick Start your BIM Pilot Project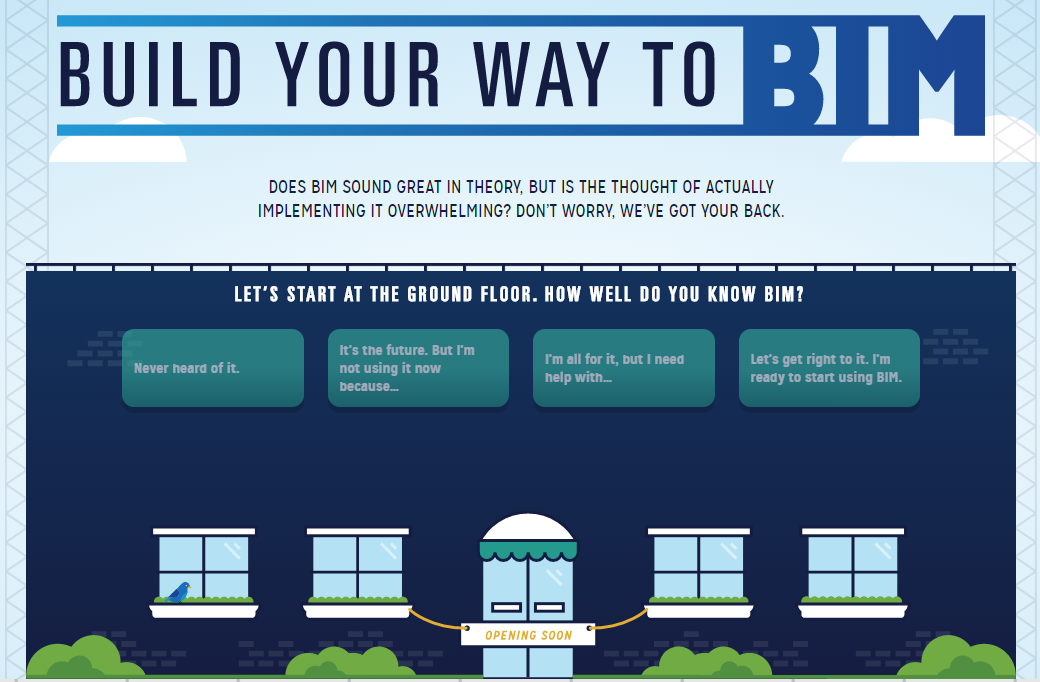 Federal and state / local government agencies are increasingly moving towards requiring BIM on most of its building projects (GSA, ASCE, Veteran's Affairs, Air Force and Coast Guard on the federal side and Wisconsin and Ohio at the state level to name a few).
BIM also plays a significant role in other projects such as facilities management, while 67% of all BIM users also report a positive ROI for BIM use on infrastructure projects.
In fact, as early as 2012, McGraw-Hill's SmartMarket Report was already showing evidence of the trending benefits of BIM across the AEC industry:
Source: McGraw-Hill Construction, "SmartMarket Report: The Business Value of BIM in North America," November, 2012.
If you're considering BIM, the following resources can help you develop your approach and implement a pilot project to help ease you into BIM adoption.
• BIM for Govies™ eBook – Written for and about the public sector BIM industry, this colorful eBook discusses how agencies can benefit from BIM, what's involved in an implementation, and tips to ensure success. It also introduces a real-life example of how Ohio State University's Wexner Medical Center converted six million square feet of AutoCAD to BIM. Plus, you'll learn how the New York Department of Design and Construction uses BIM across its $6 billion portfolio.
• Build Your Way to BIM – In theory, BIM sounds great, but for many the thought of implementing it can seem overwhelming. Check out this interactive tool that can help your agency take the next step toward BIM and address specific challenges like budget, getting your team on board, choosing the right BIM tool, and more.
• Adapt and Adopt BIM Workflows for Civil Projects – Moving towards BIM workflows for civil infrastructure projects takes commitment and a willingness to embrace change, but the pay-offs can far outweigh the initial investment. Learn from others who have completed BIM pilot projects.
• BIM Deployment Workbook – Whether you're an architect, engineer, surveyor, civil engineer, contractor, or owner, this workbook can serve as a handy reference for deploying BIM processes.
• BIM Pilot Guide to Getting Started – A companion guide for the deployment workbook, this guide gives an overview of what it takes to implement BIM processes, including checklists, top-rated benefits, BIM standards and best practices, creating an effective BIM vision, and more.
Featured image courtesy of Autodesk.