10 Essential Civil 3D Video Tutorials for Beginners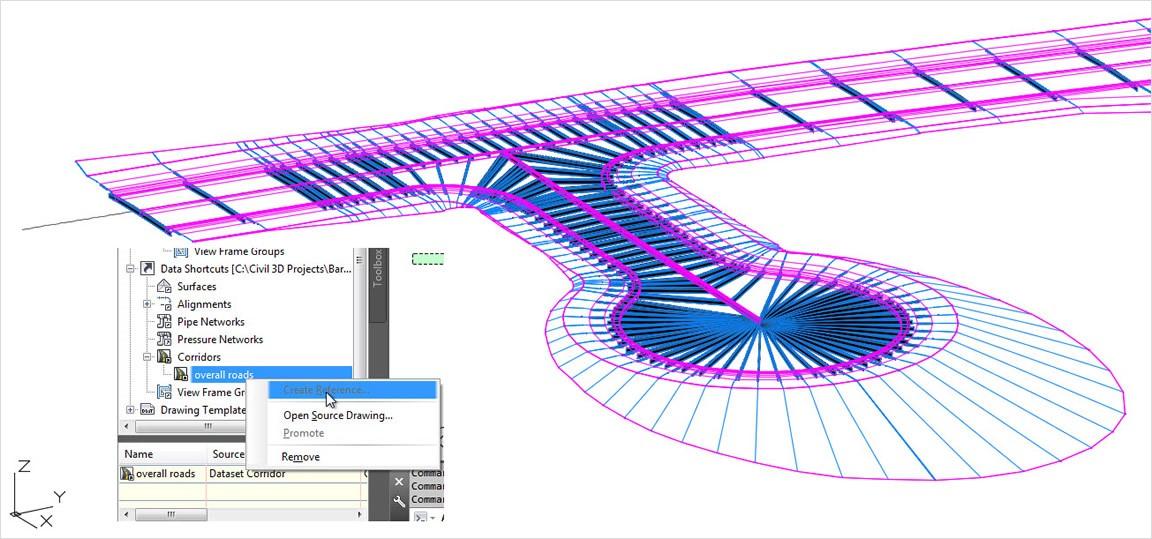 If you're new to AutoCAD Civil 3D or looking to explore its many features for civil engineers, it's always great to learn from the pros.
To help you on your way, we've compiled a top 10 list of "getting started" videos. From creating corridors and surfaces, importing survey and cloud data, to more sophisticated road design know-hows like creating roundabouts, we've got you covered.
1. AutoCAD Civil 3D – What is Civil 3D?
This popular video from O'Reilly delivers a quick introduction to Civil 3D and demonstrates how the software creates smart relationships between design objects so that any changes are updated dynamically and automatically.
2. Civil 3D Corridors for Beginners
If you've never used Civil 3D corridors or just need a refresher, this helpful and highly-rated video from A2K Technologies explains the fundamentals of creating road corridors. It looks at the preconditions for making a corridor, assemblies and sub-assemblies, corridor widening, COGO point output and some of the corridor ribbon functionality.
3. Importing Survey Data
Learn about the various ways in which survey data can be imported into Civil 3D.
4. Site Grading in Civil 3D
Using Civil 3D for site grading can help you avoid the time-consuming task of drawing manual contours, minimize point-by-point grading, and combine simple tools to create dynamic Surface models. This webcast from CAD Technology Center demonstrates the use of Features Lines, Grading Tools, and Surfaces for Site Grading. Along with some best practices for pond and parking lot grading.
5. Using 3ds Max Design with Civil 3D
Learn how to use the Civil View plug-in to create superior renderings and animations for enhanced project modeling, animation, rendering, and compositing.
6. Creating Parcels from Objects
If you're a land surveyor and need to create Civil 3D parcels from objects like lines, curves, and polylines, this video from Eric Colburn is for you.
7. Importing Survey Data into Civil 3D
Using Civil 3D 2014 as the demo software, Joe Hedrick of IMAGINiT Technologies demonstrates the many ways that you can import survey data into Civil 3D.
8. Stormwater Pipe Design
In this video, Kevin Spear of Synergis Engineering Design Solutions shows us how to get setup with Civil 3D and Storm and Sanitary Analysis with a quick hands-on example of what the inlet and pipe design workflow might look like.
9. Roundabout Design
Interoperability between Autodesk InfraWorks 360 and AutoCAD Civil 3D 2017 has made it easier than ever to import conceptual roundabout designs into Civil 3D for more detailed design and vehicle tracking. This quick video explains how.
10. Working with Point Clouds in Civil 3D
Learn how to import point cloud data and manipulate and use the data more efficiently in this video shared by US CAD.
Featured image courtesy of Autodesk.