The U.S. Government Is All for Connected Cars, But It's Big Data That's Pushing the Boundaries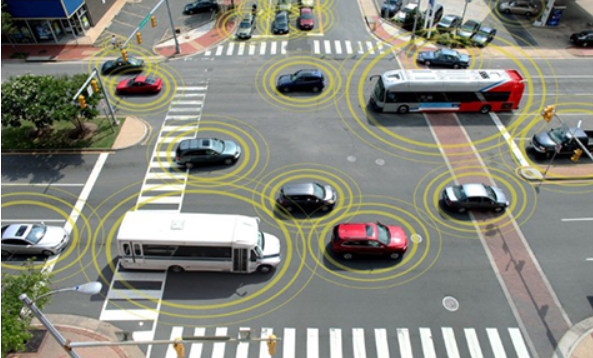 What does the U.S. government have to do with "connected cars"? Quite a lot.
Roughly one pedestrian is killed every two hours in America. Distracted walking while crossing roads (thanks to smartphone use) has spurred the U.S. Department of Transportation (USDOT) to aggressively pursue the deployment of connected vehicles that could prevent the next pedestrian tragedy. USDOT is working with state and local transportation agencies, vehicle and device makers, and the public to test and evaluate technology that will enable cars, buses, trucks, trains, roads and other infrastructure, and our smartphones and other devices to "talk" to one another to help drivers avoid crashes and protect pedestrians from traffic crashes.
USDOT is also researching vehicle-to-pedestrian (VtoP) communication to improve the safety of walkers, cyclists, those with disabilities, and others. The technology can alert a driver when a pedestrian is crossing at an intersection while apps on a smartphone can warn people of a potential crash situation.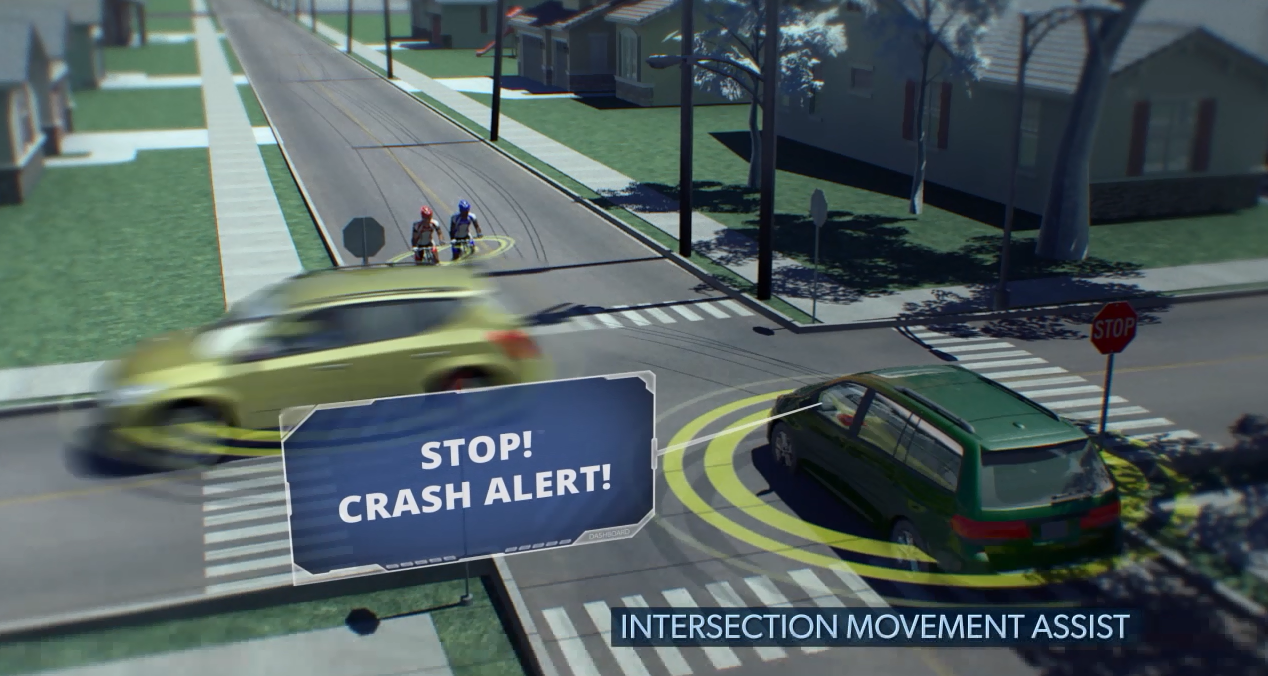 This technology is being tested in locations throughout the U.S., for example, in Cleveland, the Department is testing a transit bus stop pedestrian warning application that alerts pedestrians of moving buses as well as bus drivers of the presence of pedestrians.
How Does Connected Technology Work?
According to the USDOT's Intelligent Transportation Systems Joint Program Office, the communication flows will be based primarily on a networking technology known as dedicated short-range communications (DSRC), which is like Wi-Fi. Many vehicles today are already "connected" through cellular technology. DSRC offers unique opportunities for fast, secure, and reliable communications, and is not vulnerable to interference.
Basically, your vehicle, and eventually practically every other vehicle on the road, will use DSRC, as well as GPS, cellular, Bluetooth, and other communications systems, to attain 360-degree awareness of nearby vehicles. This equipment will continually transmit your position, direction, and speed (e.g., whether you were turning or putting on your brakes), as well as other information, to vehicles sharing the road with you. It will even "talk" to equipment installed in the road itself and other infrastructure, such as traffic signals, stop signs, toll booths, work or school zones, and railroad crossings.
Big Data Leads to Insights
With potentially millions of connected vehicles hitting the streets in the coming years, we come to the big data problem. Research is predicting the average connected car will generate 1 TB per day. How will all that streaming data be processed to issue almost instantaneous alerts to drivers and pedestrians?
DLT partner, Hortonworks, provides the solution to this problem. In his blog, How Big Data is Paving the Way for the Connected Car, Matt Spillar explains how Hortonworks Data Flow (HDF™) provides the solution to this problem, allowing the streaming and processing of this massive amount of data, securely and reliably. Paired with Hortonworks Data Platform (HDP™), some of the top auto manufacturers in the world can take data from connected cars and turn it into actionable intelligence. Through HDP, manufacturers can store, process, and analyze data efficiently and cost effectively. These insights are helping power the future of autonomous vehicles.
U.S. Government Sees Further Benefits to Connected Cars
In addition to the tremendous safety potential of connected vehicles, USDOT also recognizes the potential for increasing transportation options and reducing travel times. Traffic managers will be able to control the flow of traffic more easily with the advanced communications data available and prevent or lessen developing congestion. This could have a significant impact on the environment by helping to cut fuel consumption and reduce emissions.
Images courtesy of USDOT's Intelligent Transportation Systems Joint Program Office.