A CAD Blog with a Public Sector Twist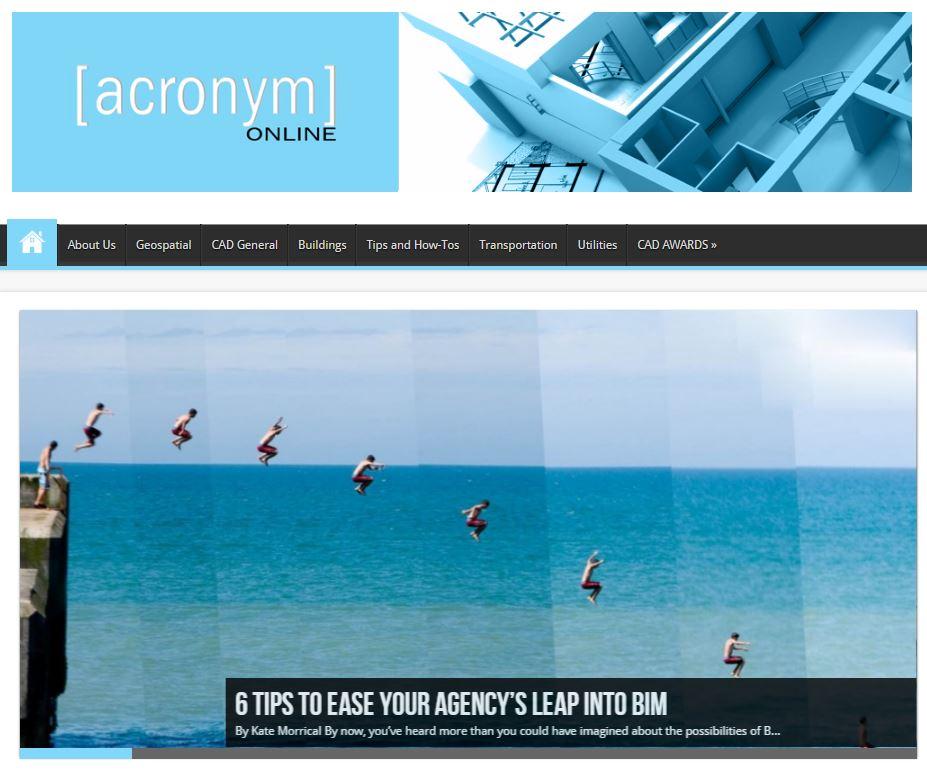 If there's one certainty in the world of CAD and 3D design software, it's change. New tools, new features, new use cases. Keeping up isn't easy, but we've got you covered.
Meet Acronym Online – our sister blog dedicated to CAD and 3D design professionals in the public sector.
With contributions from the pros including Lynn Allen, The CAD Geek (aka Donnie Gladfelter), and more, Acronym Online is written with the needs of government readers in mind.
If you're looking to learn how other agencies are making the best use of design software or just want to impress your boss with the latest AutoCAD tips and tricks – we've got you covered and always with a public sector twist.
Read about how to create a 4-way intersection using Civil 3D's intersection wizard? How about moving from AutoCAD to BIM for floor plans? We've got you covered, and always with a public sector twist.
Take a look and if you like what you read, add Acronym Online to your RSS feeds or follow along on Facebook, Twitter or Google+.