U.S. Government Moves Deeper into Cloud, But Hybrid IT Brings Challenges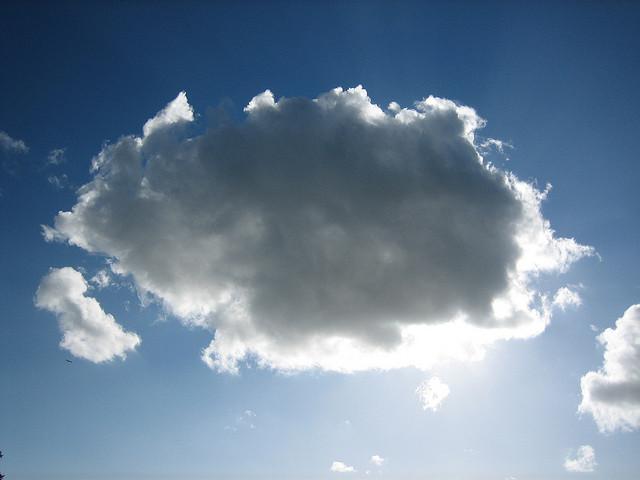 U.S. public sector organizations are moving further into the cloud. That's according to a new study from DLT partner, SolarWinds. In fact, 96% of public IT practitioners, managers, and directors report that they have migrated critical applications and infrastructure over the past year.
Yet, despite the cost efficiencies of the cloud, hybrid IT is increasing the complexity of IT roles and introducing challenges like a lack of visibility between on-premises and cloud infrastructure, as well as the need to develop new skillsets to keep pace with changing environments, reports SolarWinds.
By weighted rank, the number one challenge created by hybrid IT is increased infrastructure complexity, followed by an IT skills gap and lack of control/visibility into the performance of cloud-based applications and infrastructure, respectively.
"By creating this portrait of today's public sector hybrid IT organization," said Joe Kim, senior vice president and chief technology officer, SolarWinds, "we get to the heart of the shifts occurring so we can better understand and cater to the unique needs of these government agencies. For today's IT professionals, it's absolutely critical not only to put the right solutions in place to best manage hybrid IT environments, but to prepare organizations—and themselves—for continued technology advancements, even as we move beyond cloud."
Here are some notable findings from the study – SolarWinds IT Trends Report 2017: Portrait of a Hybrid IT Organization – show that today's public sector hybrid IT organizations are:
1. Moving applications, storage, and databases further into the cloud
• In the past 12 months, IT professionals have migrated applications (73%), storage (51%), and databases (29%) to the cloud more than any other areas of IT.
• By weighted rank, the top three reasons for prioritizing these areas of their IT environments for migration were greatest potential for ROI/cost efficiency, availability, and increased reliability, respectively.
2. Experiencing the cost efficiencies of the cloud
• Nearly all (96%) public sector organizations have migrated critical applications and IT infrastructure to the cloud over the past year, 75% spend less than 40% of their annual IT budgets on cloud technology.
• 40% said their organizations spend 70% or more of their annual IT budgets on on-premises (traditional) applications and infrastructure.
• 58% of organizations have received either most or all expected cloud benefits (such as cost efficiency, availability, or scalability).
• Cost efficiency is at times not enough to justify migration to the cloud: 29% migrated areas to the cloud that were ultimately brought back on-premises due mostly to security/compliance issues, poor performance, and technical challenges with the migration.
3. Building and expanding cloud roles and skillsets for IT professionals
• Over 62% of IT professionals indicated that hybrid IT has required them to acquire new skills, while 11% said it has altered their career path.
• Nearly 57% of public sector organizations have already hired/reassigned IT personnel, or plan to do so, for the specific purpose of managing cloud technologies.
• The top two cloud-related skills IT professionals improved over the past 12 months were data analytics (4%) and monitoring/management tools and metrics (40%).
• 63% said an IT staff skills gap was one of the five biggest hybrid IT challenges, while 47% said increased workload/responsibilities.
• More than a third (38%) do not believe that IT professionals entering the workforce now possess the skills necessary to manage hybrid IT environments.
4. Increasing in complexity and lacking visibility across the entire hybrid IT infrastructure
• 65% said their organizations currently use up to three cloud provider environments, with the largest percentage using two to three; however, one out of every 10 use 10 or more.
Read More
Get inside the challenges of hybrid IT organizations and the new ecosystem of hybrid IT pros by reading the complete study here.