What's in Store at the AWS Public Sector Summit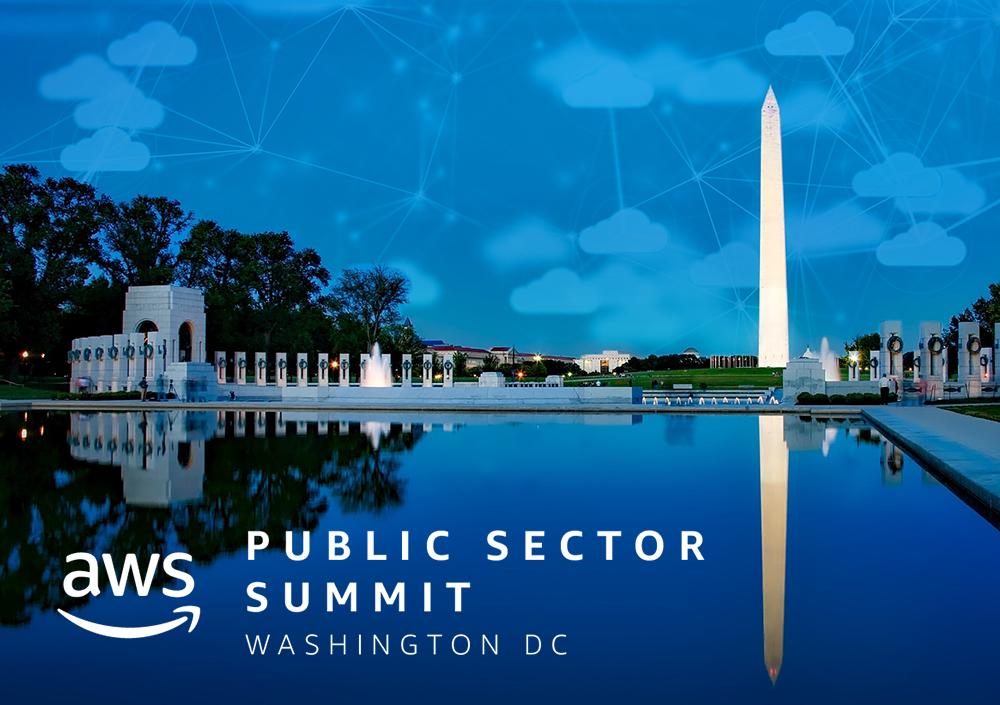 The AWS Public Sector Summit is just around the corner. Part of a global series of summits, this year's event in Washington, D.C. brings the public sector cloud community together to connect, collaborate, and learn about AWS. DLT will be exhibiting at the Summit this year with its technology vendors including AWS, Crowdstrike, NetApp, Quest, and more in booth #800.
Whether you're in government, education, or a nonprofit organization; a new cloud or a power user you'll learn something new at the summit.
What to Expect
Hosted at the Walter E. Washington Convention Center from June 11-12, 2019, this year's event is expected to draw 13,000+ attendees, 100+ exhibiting partners, and 160+ sessions and workouts.
There'll also be ample opportunity to network, connect with experts, get answers to your Q&As, hear inspiring stories from AWS customers, discover new solutions in the expo hall, and get trained on the latest AWS services.
Sessions Galore
Just some of the 160+ sessions include an opportunity to hear from the U.S. Department of Energy (session #295348) about their journey to cloud readiness and the playbook that helped them accelerate the deployment and operationalization of their AWS environment.
Folks from Kansas Department of Revenue will share how they streamlined their digital processes to modernize the interaction of citizens with motor vehicle records, tolling, professional licensing, property taxes, and more (session #295466).
A new initiative within AWS Worldwide Public Sector – Mission Mobility – is showcased in a session (#295465) that explores the intersection of cloud and mobile computing. As these emerging technologies begin to grow in government, AWS is investing in building out the necessary components to offer a full spectrum of end-to-end mobile solutions, including mobile device/application management, mobility as a service, mobile app security, and more.
You can also learn copious AWS best practices at the event, such as migrating your Microsoft workloads to AWS (session #295504), running Kubernetes with Amazon EKS (#295399), implementing a data warehouse on AWS in a hybrid environment (#299943), and more.
Machine learning will feature heavily with sessions on how to build next-gen cybersecurity with machine learning (#296692), modernizing your agency and upskilling with machine learning (#296695)., AI and machine learning in research (#301069), accelerating machine learning for foundational mapping challenges (#302789), among others.
Check out the complete session catalog.
Don't Miss DLT's Networking Reception
After all that networking and learning, quench your thirst and feed your hunger at our exclusive reception at nearby City Tap on June 11, 2019, at 5.00 PM. Enjoy food, drinks, and networking with many of the attendees as well as industry leaders. To ensure entry into the event, please wear your AWS Public Sector Summit 2019 badge. Reserve your spot