AWS Insight: The Role of the Cloud in Powering U.S. Elections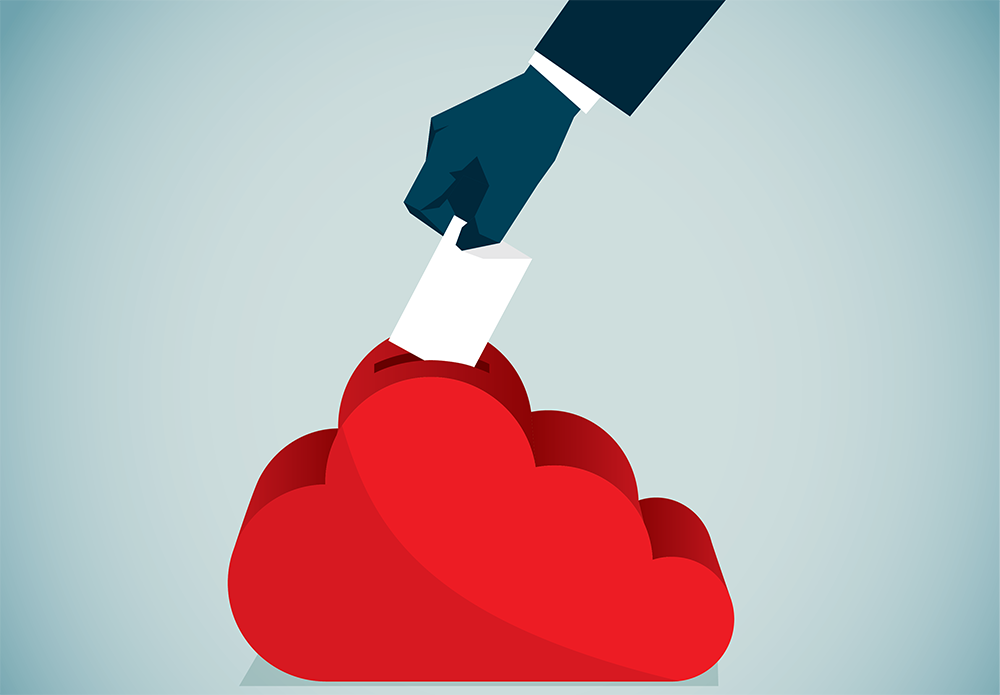 Choice and self-determination are cornerstones of our nation's democratic process. Come election night, we might not all root for the same candidates, but there's one point we can all rally around – the need for modernization and the role of the cloud in powering U.S. elections.
Elections administrators, political campaigns, and civic organizations are faced with a rapidly changing environment, advanced cybersecurity threats, limited resources, high spikes in traffic, and a running clock. AWS enables these officials to leverage the cloud to provide underlying elections infrastructure in a secure, cost-effective, and scalable way, so that they can focus on engaging the public and running elections.
After the 2012 presidential election, the Obama for America (OFA) campaign talked about the significance of using the cloud, "Using AWS gave us the flexibility and the power we needed to run a very strong campaign," said Harper Reed, CTO for the Obama campaign. Around the same time, the Democratic National Committee (DNC) turned to the AWS Cloud to reduce its IT footprint, cut costs, and scale its website to handle spikes in traffic.
In 2016, both presidential campaigns relied on the AWS Cloud to support the race, and did so with significant success. "At the RNC, we leverage many cutting-edge AWS technologies that accelerate our efforts to securely engage with voters and campaigns at scale on timely issues that matter most to them," said the current CTO of the RNC, Puran Nebhnani.
State and local governments also brought the cloud to their elections. By relying on the automatic scalability of AWS, the Travis County, TX Clerk's Office had the capacity required to easily support massive web traffic spikes during elections. "On election day, our website traffic was 25 times that of a typical day," says Scott Flom, IT Manager, Travis County Clerk's Office. "We were able to support that spike without problems or impact to our end users, thanks to AWS and DoubleHorn."
In Hawaii, where the state moved key elections workloads to AWS, the results were just as impactful. "Our experience with AWS has been exceptional throughout the entire process, and continues to translate into tangible benefits," said David J. Rosenbrock, Supervisor of Computer Services, State of Hawaii Office of Elections. "By moving to AWS, the Office of Elections has realized the scalability and performance we need to deliver a superior customer experience for the citizens of Hawaii, with greater technical capabilities, security, and compliance at a fraction of the cost."
For this year's Election Day, the cloud is at the forefront of election strategy. Let's take a look into three ways the cloud is powering elections:
1. Security and Compliance: Elections attract some of the most hostile information security threats in the world. Information security is a top concern when it comes to technology in elections. AWS understands the obligations of elections administrators and meets or exceeds the security or compliance requirements at every stage of our customer's cloud journey. Protecting data is AWS's number one priority and our global infrastructure is designed and managed according to security best practices.
2. Voter Engagement: 2018 marks the first major election year in the US that all millennials (currently 18-29 years old) will be eligible to vote. Millennials are more comfortable with online transactions and bring high expectations for personalized customer experiences. Whether you're running a political campaign to mobilize supporters through strategic messaging or you're an elections administrator serving citizens with a unique digital experience, AWS provides building blocks you can quickly assemble to support virtually any secure workload for targeted outreach.
3. Elections Management: Elections Management refers to core back-office functions, including voter registration, that serves as drivers of operational efficiency across multiple interdependent systems, applications, and local agencies across counties and districts. AWS offers a wide range of database services to fit your application and voter registration requirements. These fully managed solutions can be launched in minutes with just a few clicks. In addition, the AWS Database Migration Service helps guide your transition to the AWS Cloud in a supportive and cost-effective way.
Recently, we hosted deep-dive training sessions for the national committees to help each of them to further strengthen security for election and campaign-related workloads on AWS and leverage innovative solutions. With the 2020 elections fast approaching, political parties are continuing to leverage the AWS Cloud as a powerful tool in the race to the White House.
Along the way, we tip our hats to the tech teams for making impressive use of the cloud, showcasing a true innovative spirit.
*Article by Michael Jackson, Leader of Public Health & U.S. Elections at Amazon Web Services