DLT Thought Light Interview – Herb VanHook, BMC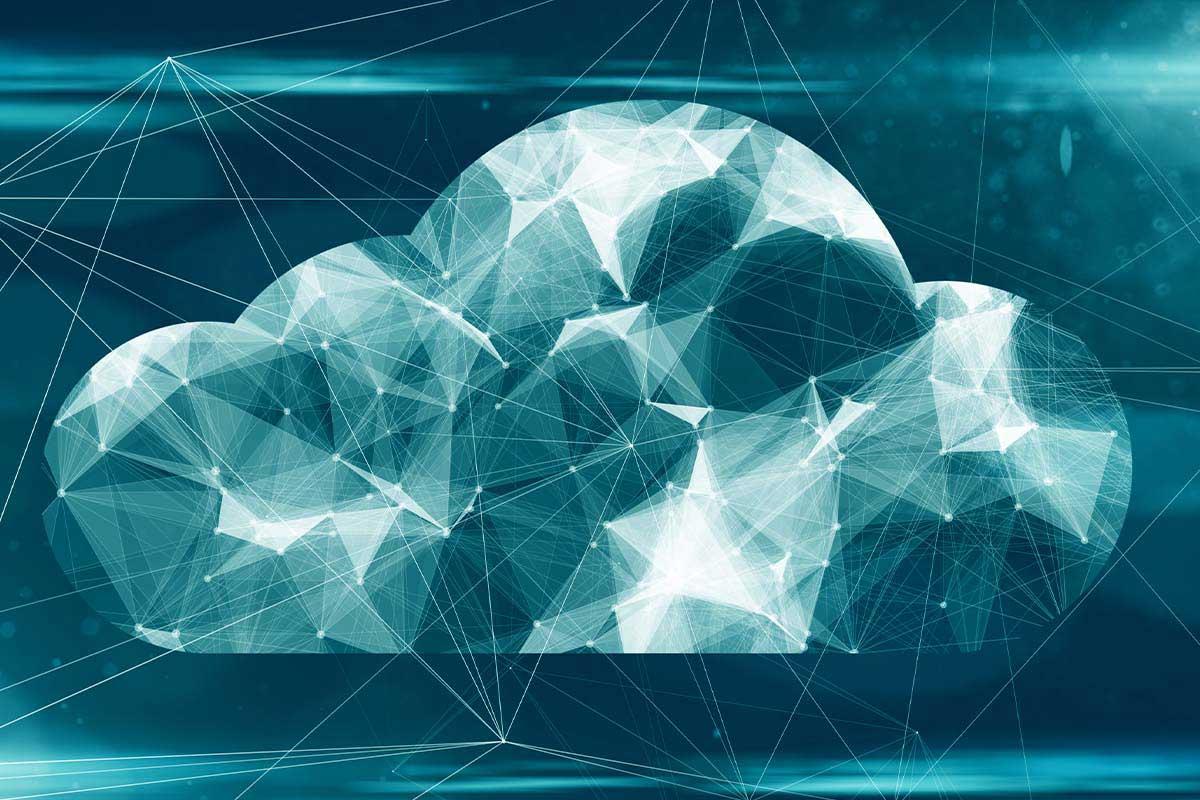 Before reading this month's Thought Light interview, we invite you to read about BMC's multi/hybrid cloud initiatives for federal government, click here.
What is BMC and how does it help the public sector?
BMC is one of the market-leading enterprise software companies. We have been around a few decades and support a very high percentage of the Global 2000, the Fortune 500 and virtually all of the public sector – both in federal and state & local governments.
BMC's software is primarily used to optimize the operations of IT environments, both from an infrastructure standpoint and an IT processes standpoint. We are very well known for our software in the services management realm in terms of service desks, digital workspaces and the like, as well as mainframe-distributed and cloud environments when it comes to infrastructure and applications.
While BMC does not sell the actual applications, we do sell the infrastructure and management solutions that help accelerate the velocity of applications and run applications more efficiently. We also focus on reducing overall risk in operating and delivering key services.
The public sector is a key market for BMC, and the only vertical where we have built a dedicated go-to-market strategy. The public sector speaks its own language and BMC prides itself on being fluent in that language.
What is your role at BMC?
My main role is leading a team that focuses on strategic long-term planning. I lead BMC's Market and Competitive Intelligence Function where we support our product and sales organizations with forward-looking market insights. When it comes to the public sector, it is my team's job to keep an eye on developing requirements and programs that can help shape BMC's public sector strategy.
A tremendous amount of the research and insights my team provides is used by our product, strategy and corporate development teams when looking at markets and organizations to partner with. We look at projects and initiatives BMC could be undertaking in the next 18 months to five years by leveraging market deep-dive analysis and ideas for research innovation that can impact the market in the long term.
In addition to all of that, I also do a lot of outbound evangelism and strategy presentations to BMC's public sector customers, so it is a role where I really get to sit at the nexus of a lot of information.
What is multi/hybrid cloud and how does it impact the public sector?
Multi/Hybrid cloud is a bit of a term of convenience. It is used to refer to a technology environment that uses infrastructure and services sourcing from different places. For example, a large agency such as the IRS or DoD might have large on-premise datacenters, but they also leverage more and more of the major cloud providers like AWS. What ends up happening is an agency, based on the services and technology they need and their budget, must choose where they source their IT. This IT can come from a traditional internal environment, outsourced or through a cloud provider. As a result, they end up with a much more complex environment where the systems extend across multiple environments which makes management much harder.
This all impacts the public sector on several fronts. The public sector environment must get more technology-savvy about emerging technologies and cloud services. These services also provide more purchasing options for the public sector - often times the way they procure a contract might be very different. For example, cloud providers like for you to rent or subscribe to the service, but if you decided to build your own datacenter you would often purchase or lease servers. It also positively impacts the public sector by providing easier access to technology which allows them to innovate and deliver new types of citizen, Warfighter and intelligence services.
How is BMC uniquely positioned to support a wide range of platforms? Why is that important to the public sector?
BMC has long had a posture of being independent of whatever the IT environment is for our customers. A customer might buy servers from HP or Dell, services from AWS, databases from Oracle, etc. BMC is very agnostic and make management solutions that fits almost every kind of technology environment you can think of – from the mainframe environments of yesterday and today, to the distributed environments to the cloud environments. If a customer wants to discover or monitor the IT assets in a complex hybrid environment, they can use BMC solutions because we support all those individual assets. If a customer wants to optimize capacity utilization or cost structure, BMC also has solutions for that. BMC maintains a vendor neutrality when it comes to management framework for our customers.
BMC's support of a wide range of platforms is important to the public sector because we can meet agencies and organizations wherever their IT environment currently is. Whether it is workload orchestration across complex environments, edge computing, IoT or cloud computing, BMC can offer one management product that fits within the environment.
What challenges is the public sector facing with the critical need to keep pace with a new digital economy?
So first, what is a digital economy? A digital economy is the idea that all organizations are essentially becoming technology companies. Technology has gone beyond automating existing capabilities to providing new ways to do things. For example, say you need to go to the DMV. You can now do a lot of the things you need from the DMV online, saving you a trip and likely long wait in line. Technology has fundamentally changed the nature of work by being pervasive across everything we do.
The main challenge the public sector is facing with our new digital economy is keeping pace with private industry that have embraced this new model in almost everything they do. One example I can give of where the public sector is starting to make this shift is returning packages via USPS. In the past, you would have to buy a box, print a return label, tape everything up, take it to the post office and drop it off. Now, they just provide a QR code that the post office scans – that's it! They handle the packaging, label and shipping. Improvements like these will be increasingly necessary for the public sector to adopt as people grow to expect these new digital economy conveniences.
How can BMC support the public sector's evolution to an Autonomous Digital Enterprise?
So, Autonomous Digital Enterprise is a phrase that BMC originated to represent what leading edge organizations will look like five years out. What will leading public sector agencies look like in 2025? After researching the concept, we came up with certain characteristics that an Autonomous Digital Enterprise exhibits. This concept also helps shape BMC's strategic thinking as it gives us a north star to where public sector organizations want to be in five years.
First, an Autonomous Digital Enterprise represents three core values: extreme agility, the ability to leverage data for better insight and driving better customer centricity.
An Autonomous Digital Enterprise also exhibits organizational characteristics. If you go back 15 or 20 years, the central IT organization is where all of the IT skillset and technology skillset lived. That is no longer the case – there is a lot of IT knowledge and skills that exist throughout an organization. Having a technologically savvy workforce is a big characteristic for an Autonomous Digital Enterprise. Another organizational characteristic of an Autonomous Digital Enterprise is optimized buying patterns and an evolving central IT organization.
Supporting all of that are five different technology enablers. These include pervasive automation which is mainly where BMC plays today. Other technology enablers are the DevOps movement, data-driven business, an adaptive and smart cybersecurity posture and providing a great customer experience. BMC supports the public sector's evolution to an Autonomous Digital Enterprise by providing solutions that align to that future and that model. A tremendous amount of our solutions sits in the automation realm, but we also have some footprints in the DevOps and cybersecurity spaces. As our portfolio evolves, we are trying to move along the same lines as the public sector as they improve – that is how we support the public sector today and how we can align with them for the future.
Is there anything else you would like to share about BMC?
BMC has changed a lot in the last 16-18 months. We have a new senior executive team that has brought a tremendous set of new thinking to BMC. We have created a new innovation agenda that is aggressively underway and have made additional investment in what we believe are products that will enhance the solutions we already have. It is an exciting time for BMC and our customers. Over the coming months, we will be bringing a lot of unique innovative capabilities to market – we are thrilled about that.