State of Texas DIR Multi-Vendor Cloud IDIQ
Contract Number:
DIR-TSO-4054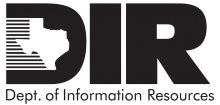 DLT Solutions has been awarded a Cloud contract by the State of Texas Department of Information Resources (DIR). This contract includes IaaS, PaaS, Cloud Broker and MaaS. Through this contract, state and local government entities as well as educational institutions in Texas and beyond will have fast and cost-effective means to procure Cloud solutions from leading providers of Cloud products including Amazon Web Services, AppDynamics, Centrify, Informatica, Red Hat, Symantec, and Veracode. The Texas DIR contract is an important procurement vehicle for Texas-based customers seeking to purchase the latest information technology Cloud Products. Texas DIR leverages the buying power of the State of Texas and delivers access to hundreds of products and services at volume discount pricing. Texas DIR allows agencies and public organizations to save time and resources by providing easy access to pricing, ordering process and other information.
Warranty and returns are based on the Manufacturer's warranty and return policies.
DIR Co-op Contract Program Overview
To request a quote, please contact dir@dlt.com or call 800-262-4DLT (4358). Please reference the DIR contract number when requesting a Quote or submitting a Purchase Order.
Services awarded: Cloud Services

TX DIR Cloud Contract Products and Services
Product
Services
AWS
Infrastructure as a Service
AWS
Red Hat
Platform as a Service
AppDynamics
Centrify
Informatica
Symantec
Veracode
Miscellaneous as a Service