What's New in Autodesk InfraWorks 360 and Civil 3D 2018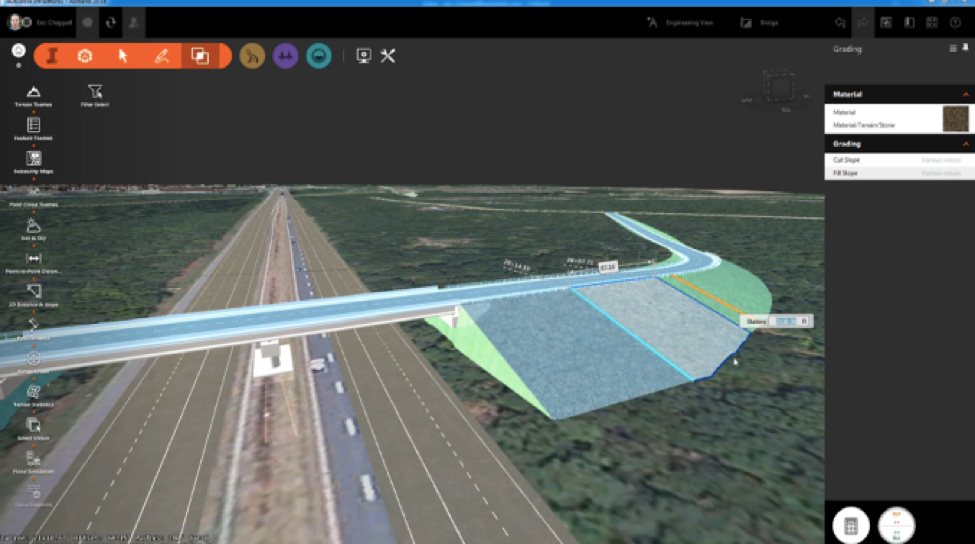 Autodesk InfraWorks 360 and AutoCAD Civil 3D 2018 are here!
For infrastructure and transportation civil engineers and designers, the new releases incorporate feedback from users and stress better economics, practicality, resiliency and attractiveness in the conception, design and construction of road, highway, bridge, land, and other infrastructure projects.
If you're already a user on a subscription licenses or maintenance plan, your updates will roll out in the Autodesk Desktop App.
Moving on to what's new. Check out the full round-up from the Autodesk product management team over on the BIM on the Rocks blog, but by way of a summary, below are the highlights:
New in InfraWorks 360
InfraWorks 360, a BIM for infrastructure modeling platform, includes enhancements that enable views of your designs to be engineered with greater context and improvements to the modeling of roads and bridges.
For example, you can now manage inventor-based bridge components directly in the Style Palette and easily add parametric content like decks, piers, and girders.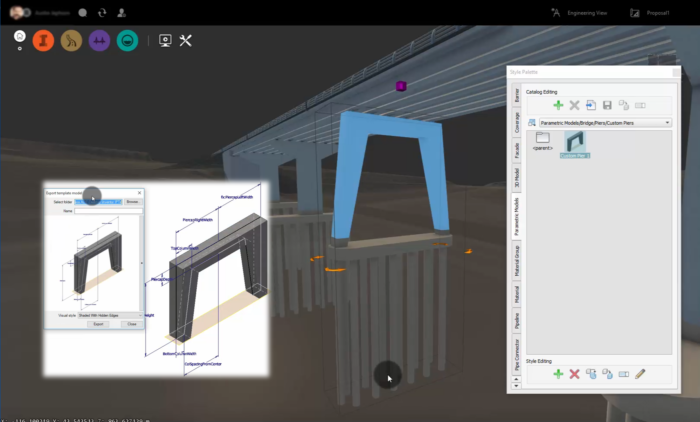 To help improve the performance of the software, you can now substitute realistic trees for simplified trees as part of the model.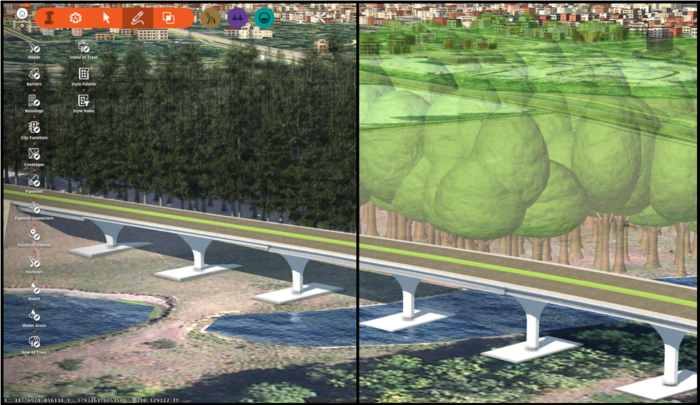 Usability is also improved by making it easier to edit roadside grading and modify grading zones. Annotations on certain assets is also improved, such as roads, parcels, easements, etc. Annotation styles are now also more responsive as you zoom and pan.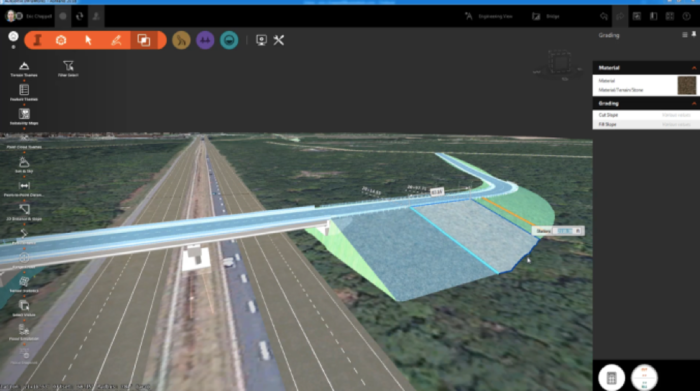 To support cost benefit analysis, this release gives designers access to Autocase for Sites, free for one year. This gives direct access to data and analytics to automate the business case for stormwater projects.
New in AutoCAD Civil 3d
If you hadn't noticed the synergies already, Civil 3D and InfraWorks are the perfect tag team solution for preliminary engineering and contextual design in a visual environment and then detailed design and documentation. In fact, now you can launch InfraWorks directly from the ribbon in Civil 3D:

Other than that, the new release of Civil 3D stresses "design efficiency, production efficiency, and collaboration."
First, you can now resolve corridor bowties automatically, such as when you have corridor tangents that intersect at a corner, or the corridor is created at a fixed width.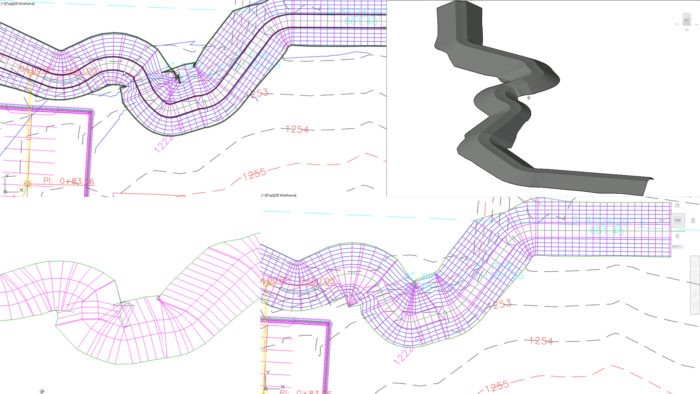 In addition, new drawing templates have been added so that you can now quickly create plan/plan and plan/profile sheets. You can also create plan(s)-only, profile(s)-only, and section sheets more quickly.
The 2018 release also includes new connected alignment capabilities that allow you to create a new dynamically linked alignment and profile the transitions between two intersecting alignments and their profiles. Use this feature to create curb return, exit ramp, a merging/diverging road, or connect existing roads with proposed roads.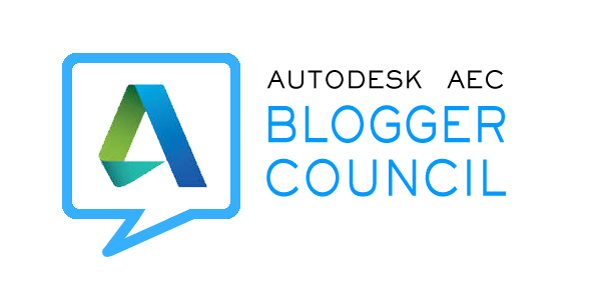 All software screen capture images courtesy of Autodesk.
DLT Solutions is a proud member of the Autodesk AEC Bloggers Council