GIS at the Heart of the Best Government Websites of 2014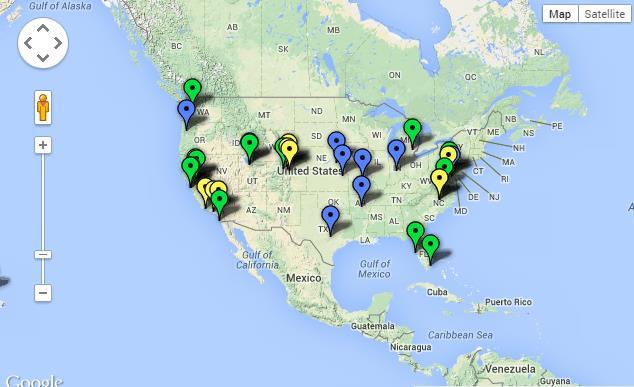 Government Technology recently announced its 2014 Best of the Web Awards a joint project with e.Republic's Center for Digital Government, which highlights the public sector's evolving capabilities on the web. State, local and county websites were judged based on several criteria – innovation, usefulness, and efficiency. While open source, cloud, responsive design and even gamified elements, caught the judges eyes, the use of GIS and open data to deliver greater public access to agency data sets is proving to be a game changer too.
Take, for example, the District of Columbia's online portal – named as the best city website in the U.S. – which offers nearly 500 data sets through its open data portal including crime, procurement, permit requests, and more. Many of these data sets are offered in a visualized format using integration with Google Maps (see below for service requests submitted to the city's 311 Call Center). The portal also uses IBM Many Eyes to share easily understood information on events such as recent crimes. A further benefit is that users may publish visualizations to the web, and share their uploaded files and data sources.
The City of Fort Collins, CO, was also among the finalists. The city uses ESRI's ArcGIS service to create an interactive map of numerous data sources including current development proposals, floodplains, medians and parkways, neighborhoods, parcel maps, and snow routes.
Across the country, another finalist, the City of Raleigh, NC, has integrated GIS information into many features of its clean and responsively-designed website. Examples include the new Park Locator app.
In addition, the city's Citizen Service Request tool allows users to report non-emergency issues such as graffiti, potholes, drainage issues, signs and signals, and more. The tool integrates SeeClickFix with its own internal work management system for speedy resolution of tickets.
The City of Raleigh's Citizen Service Request tool allows constituents to enter non-emergency alerts and integrates fully with the city's work management system.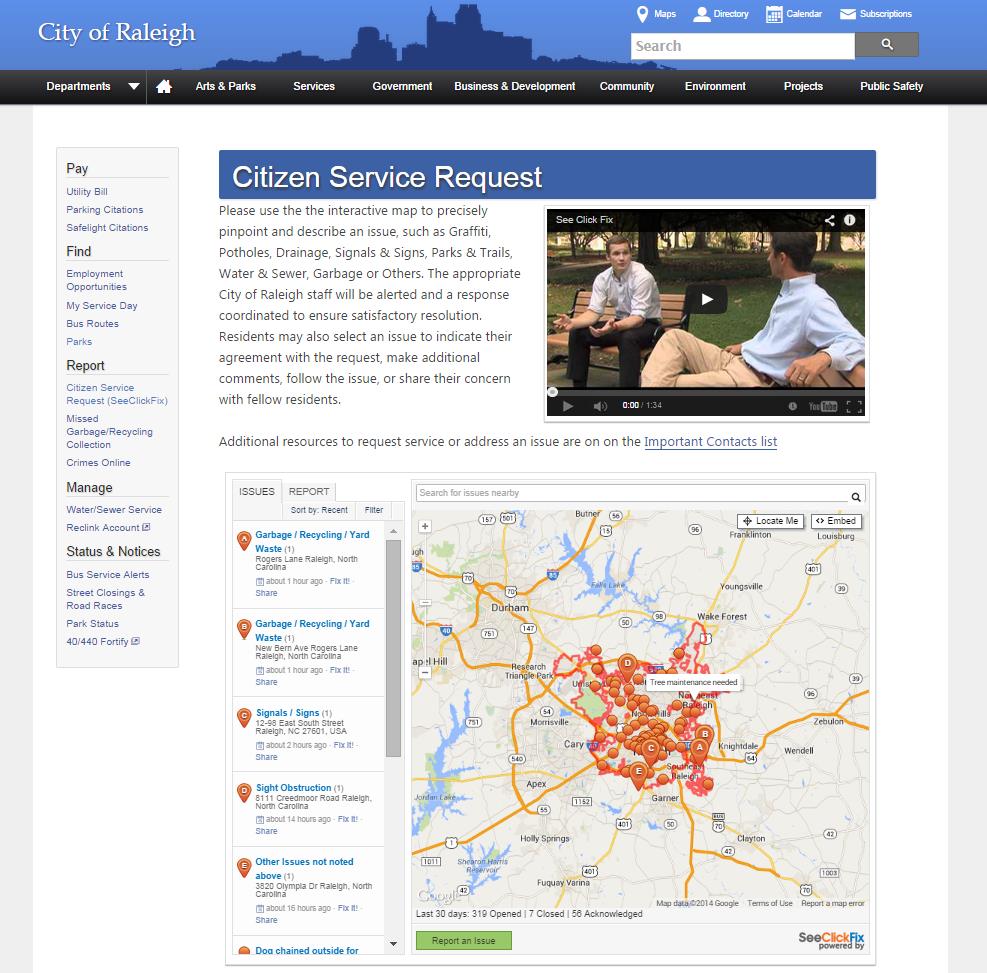 Still in Raleigh, the city's Open Raleigh portal (powered by Socrata) provides citizens with access to 700 data sets including demographics, public safety incident data, permits, zones and planning information, and budgets. The portal has already won numerous awards.
The City of Raleigh's award-winning "Open Raleigh" provides citizens with access to over 700 data sets
Read more about each of these projects and the other winners here.
Featured image courtesy of Google and Government Technology.