Why US Airports Should Leverage BIM for Infrastructure Woes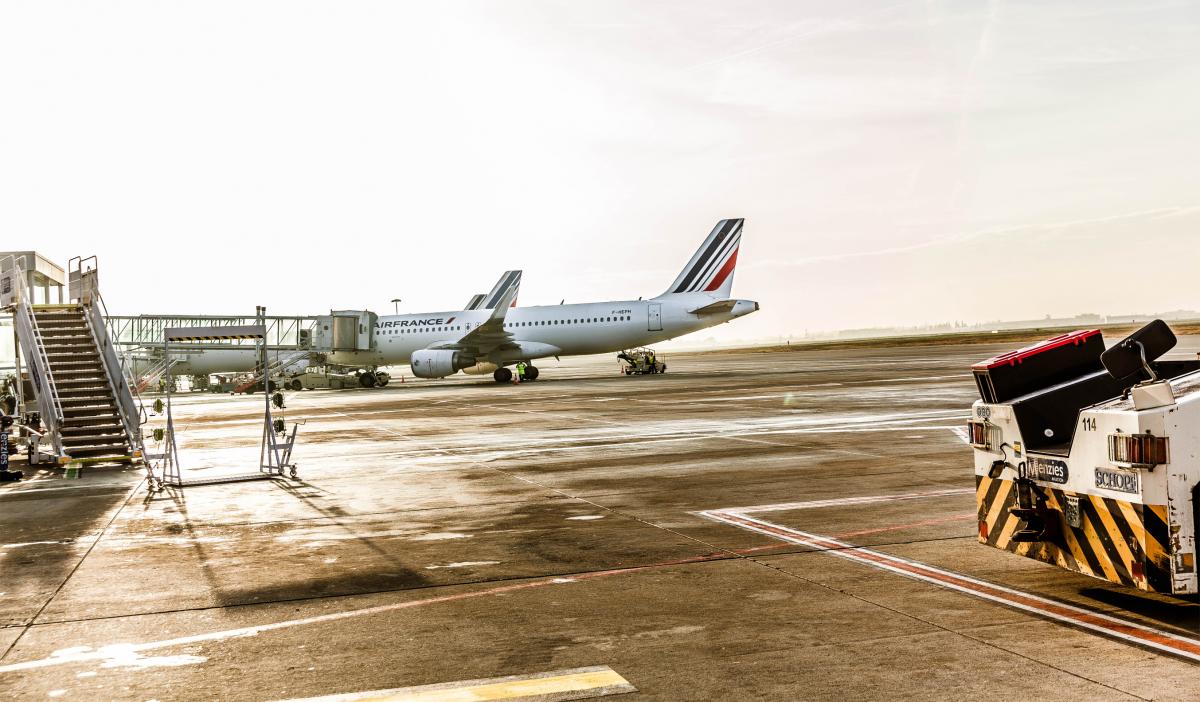 U.S. airport infrastructure is under pressure.
With a rebounding economy comes more air travel. This places more demand on airport operators to guarantee passengers and cargo carriers a safe, secure, and efficient experience. But in an increasingly merger-driven airline industry, where hubs are being consolidated at breakneck speed, keeping pace with change is a challenge.
Add to this the problems of public perception.
In February of this year, Vice President Joe Biden said LaGuardia Airport "feels like it's in some third world country." And, in a ranking of the world's top 100 airports by UK-based consultancy, Skytrax, the highest spot a U.S. airport managed to reach was #28 (Denver).
Much of the blame is laid at the feet of airport infrastructure. Interviewed by CNN, Kevin M. Burke, CEO of Airports Council International – North America (ACI-NA) had this to say:
"There's no question that U.S. airports suffer from an image problem globally, and the main culprit is our nation's lack of dedicated infrastructure investment, particularly in its aviation infrastructure."
In fact, a 2015 report by ACI-NA found that U.S. airports require an estimated $75.7 billion in infrastructure investment to accommodate growth and to rehabilitate existing facilities, among other things.
Infrastructure woes aside, and we hear a lot of them, much of the challenges in streamlining airport expansion and supporting critical facilities management can be achieved with Building Information Modeling (BIM).
BIM Breaks the Back of Airport Infrastructure Woes
Funnily enough, a forward-thinking and award-winning use of BIM for airport design, construction, and facility management and maintenance was championed by the aforesaid highest-ranking U.S. airport – Denver International Airport (DIA).
Airport projects pose unique challenges given the need for added security and the goal to minimize impact on travelers. DIA's model-based approach accelerated construction with coordinated project timelines and collaboration around a central model.
The DIA South Terminal Redevelopment Program includes a commuter rail transit center and a 519-room hotel. The project also included a prefab of the airport building itself with a new entry way, security checkpoints, and baggage screening and handling.
Image courtesy of Autodesk
"For DIA, it was really about reducing redundancy and carrying the building model throughout the whole lifecycle of the project," said Eddy Krygiel, AIA, LEED AP, Director of Design Technology, HNTB. "I know that sounds so cliché, because everyone says it, but they want to do it, and they're actually doing it."
BIM as Strategy
The push to BIM for DIA's long-term facility maintenance needs was strategic. The construction project was the first step in converting the entire airport into a BIM model. This allows DIA personnel to access critical information via the model on item purchase dates, the costs, location, installation date, maintenance schedule, and other important facilities information. The model will also be used for maintaining critical systems such as MEP and security.
In 2013, DIA was awarded top honors in the Autodesk Excellence in Infrastructure Awards for its innovative and strategic use of BIM.
Read more about Autodesk solutions for BIM here.