7 Ways Government Agencies are Benefiting from BIM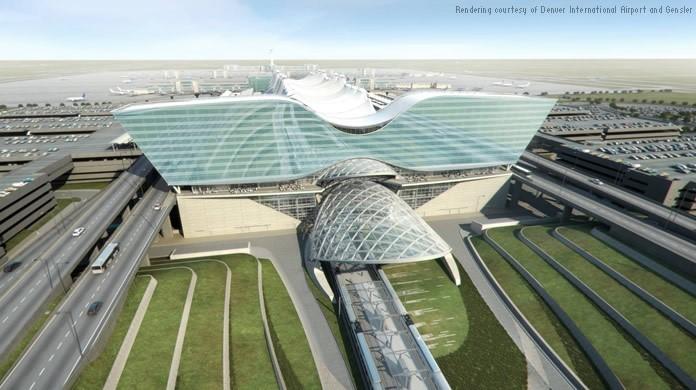 Despite mandates, BIM adoption in government has lagged its private sector counterparts. However, new data shows that BIM is poised for greater adoption across agency design and construction projects, as well as into building operations.
It's not surprising. BIM brings cost savings, breaks down siloes that introduce time and cost-inefficiencies, makes design exploration and visualization affordable, brings together disparate data to streamline projects, and streamlines the management of construction and infrastructure projects, as well as as-built assets and installations.
Of course, BIM is about more than just buildings. It also solves many of the "doing more with less" problems that agencies struggle with across a number of use cases.
Here are seven use cases and problems solved by BIM in government:
1. BIM Streamlines Workflows Between DOTs and Contractors
When working on transportation infrastructure projects such as bridges and roads many departments of transportation (DOTs) share responsibility for components of the projects with outside contractors. This can lead to cumbersome design workflows and a lot of manual effort to combine design information for the project.
However, when you introduce BIM, it becomes much easier to share road and bridge models across teams, plus survey data can be used with the need to convert or translate it. And, of course, with all BIM models, any changes made to one aspect of the design, such as changes to the bridge design, automatically updates the road elevations too. Check out how New Mexico Department of Transportation took advantage of these features to reduce change orders and lower project costs. Then come back and read: Why Transportation System Design Needs to Move Beyond Traditional CAD.
2. BIM for Flood Simulation and Prevention
Whether you believe in climate change or not, extreme weather events take a significant toll on infrastructure and the complexity of flood repairs put significant strain on state budgets. But BIM tools such as model-based flood analysis and simulation can help engineers and designers better gauge the impact of flooding on critical infrastructure. BIM can even support projects designed to prevent flooding, such as river course correction. BIM helps engineers and designers model, coordinate and plan each moving part of complex multi-disciplinary projects to centralize and clash-verify 3D designs. Take a look at BIM at work on this real-life project.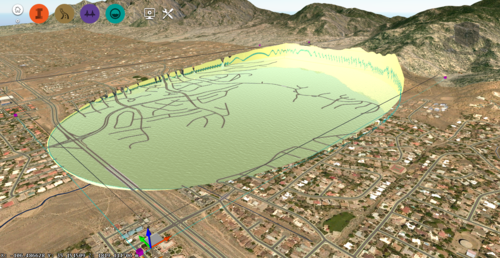 Image courtesy of Autodesk
3. BIM Reins in Facility Management (FM) Data Sprawl
The U.S. government is the nation's largest property owner, with over three billion square feet of real estate. Agencies must be able to accurately track and manage the maintenance of both the people within the building and the assets themselves.
BIM enables government facilities managers to build a centralized repository of data that connects other systems – securely. Once you have an inventory of your space, which people use it, and what equipment is housed there, it makes it easier to schedule maintenance, plan space consolidations, reduce energy usage, and more. Check out these use cases and you'll be blown away by what BIM can achieve in FM:
• Moving from AutoCAD to BIM for Building Floor Plans – The Wexner Medical Center at The Ohio State University's BIM Implementation Project
• New York Department of Design and Construction's management of a $6 billion portfolio using BIM
• Centralize and Visualize: Army National Guard Reins In Facilities Management Data Sprawl
4. BIM Improves the Handover Experience from Construction to Facilities Management
Despite the many benefits of BIM for facilities management, a survey by DLT partner, IMAGINIiT Technologies suggests that there's a very real disconnect between the AEC firms who work with BIM and building owners. So, when a project is completed, what are facility managers doing with all that data contained in the model? Some are treating them like CAD drawings, or even worse, like a PDF! This involves time wasted recreating and entering data that already exists in the building model. In fact, differing file formats is one of the many challenges that building owners complain about when faced with BIM.
Learn more about how it's easier than you think to link your agency's facilities management system with model data from your AEC partner and apply that model to successful building operations. There's even an app for that - Autodesk Building Ops!
5. BIM Saves Money on Utilities Infrastructure
Since utilities drive some of the largest construction budgets, applying the principles of BIM as you update old and build new infrastructure can improve cost control and reduce construction waste below the typical 30% level. How? Read more about how BIM can help with engineering design for utilities.
6. BIM Can Break the Back of Airport Infrastructure Woes
There's no doubt that our nation's airports need an overhaul. In 2015, ACI-NA reported that U.S. airports require an estimated $75.7 billion in infrastructure investment to accommodate growth and to rehabilitate existing facilities, among other things.
Much of the challenges in streamlining airport expansion and supporting critical facilities management can be achieved BIM. Check out this article which shows how Denver International Airport adopted BIM as strategy for its redevelopment program by converting the entire airport into a BIM model which accelerated construction with coordinate project timelines and collaboration around a central model.
You might also want to check out: Understanding and Overcoming the Obstacles to Airport Design.
7. BIM Fosters Collaboration
"Alone we can do so little; together we can do so much," said Helen Keller. And that's one of the core tenets of BIM. Some of the biggest challenges for AEC teams and building owners can be solved through cloud-based BIM collaboration tools. For example, one in three AEC professionals say that using multiple software tools causes duplication of data. But with design collaboration in the cloud it's easier to keep everyone on the same page and streamline BIM projects – in real time. Read more about getting better BIM team collaboration in the cloud.
Ready to get started?
Check out these 10 Steps to Successfully Adopting BIM. Or, if you need more coaxing, consider these 5 Reasons Your Agency is More BIM Ready Than You Thought.