Top Five Ways the Government is Utilizing Autodesk Software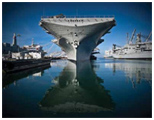 More and more government agencies are using Autodesk software to improve communication and collaboration between agencies, gain cost effectiveness and improve the productivity of design and manufacturing projects. Here's our lowdown of the top five ways  AutoCAD is being or can be deployed by agencies to improve workflow processes and reduce cost without sacrificing the quality of work.
Improves communication and collaboration between agencies.
BIM tools facilitate a better relationship between contracting team members by improving communication. For example, a three dimensional image can be projected in front of the project architect, structural engineer, mechanical engineer, plumber and electrician, all at the same time. With key decision-makers examining the model simultaneously, any issues can be resolved right away.
Reduces cost
BIM creates one model that can be manipulated in many useful ways that allow for a more advanced analysis of the specific drawing file. This enables the user to save time and money by identifying errors in digital rendering well before groundwork begins.
Increases productivity
With shorter turnaround times for projects, defense agencies are able to use Autodesk software to design, visualize, and simulate systems before they are built. Such solutions can significantly boost productivity and enable an accelerated manufacturing process that saves taxpayer dollars and meets mission needs.
Improves workflow processes
AutoCAD can be used to help reduce the risk of costly design changes during the design process by bridging the gap between 2D and 3D modeling and providing digital prototyping. In other words users can seamlessly design, visualize and simulate systems before they are built.
Enables energy and conservation analysis
By taking images of an existing building and combining them into 3D model, the software can produce reports on relevant factors such as the building's predicted water use and natural gas use- as well as sourcing significant energy expenditures and identifying where savings could be realized. This allows the designer to put the necessary cost saving measures in place before the plans are finalized.
Read more
about the implementation of AutoCAD software in these new case studies.
Related Articles:
7 Do's and Don't for a Realistic BIM Implementation
Teardown and Retrofit: A BIM Evaluation Gives the Answer