Follow the Lead with LEED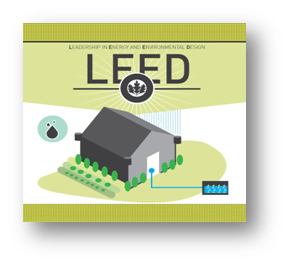 With eco-friendly practices being a preference all around the world in every industry - state, local, and federal government should be setting the example to achieve energy cost-saving tactics in their facilities, communities, and environment. According to epa.gov, "Energy used by commercial and industrial buildings in the United States is responsible for nearly 50 percent of our national emissions of greenhouse gases (GHGs) that contribute to global climate change." Get the concise facts and data about LEED through an infographic developed by Arch Daily and shared by the
U.S. Green Building Council
(USGBC) below:

What is LEED?
LEED certifies that a building and/or community is designed and built using strategies to achieve high performance and quality in key areas in human and environmental health. Using a point system to measure certification, the USGBC has created categories to direct development to LEED standards. Rating levels consist of certified, silver, gold, and platinum with a minimum 40-point rating requirement. What it measures:
Sustainable sites
Water efficiency
Energy & Atmosphere
Material & Resources
Indoor environmental quality
Regional priority
Innovation in design
So who is currently leading in LEED? According to USGBC.org, Washington, DC is leading the top ten states with a 31.50 rating. This could be due to the increased spending budget and efforts to "green" its new facilities. Learn more at
www.usgbc.org
.
Related Articles