BIM for Facility Management: The Disconnect Between AEC Firms and Building Owners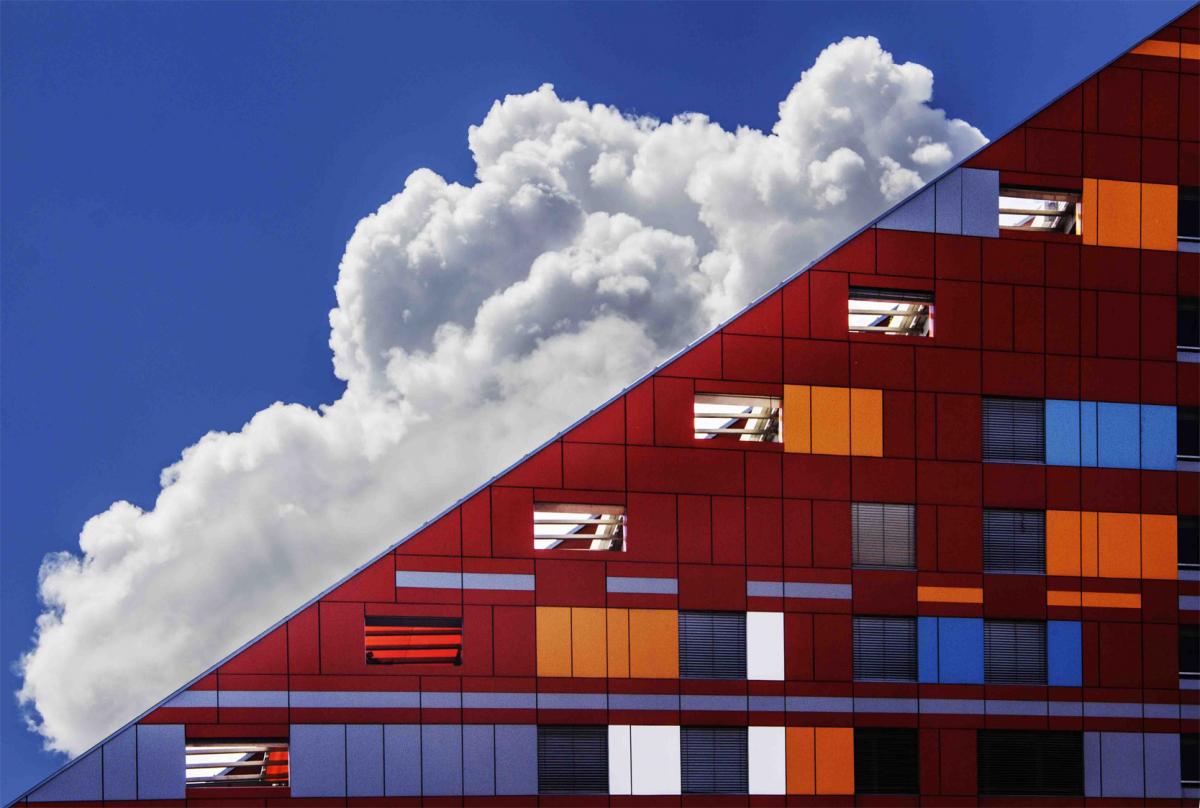 For government building owners and managers, BIM delivers demonstrable value from design, through construction, and into operations. In fact, BIM is just as much about digitizing facilities management (FM) as it is about virtual construction says Kath Fontana, FRICS, in her article, 10 things facilities managers should know about BIM.
A great example of BIM at work for FM can be seen at Ohio State University's Wexner Medical Center where Joe Porostosky, director of facilities information and technology services, led an award-winning project to convert all its facilities (53 buildings, over six million square feet) from 2D AutoCAD drawings to 3D BIM drawings.
With BIM and support from Autodesk Revit software, Porostosky's team has been able to:
• Save time and money on planning building renovation projects
• Improve and accelerate FM decision making
• Increase user satisfaction with renovation results
• Provide better building information for projects aiming to reduce energy consumption
Rendering and video walkthrough of Emergency Department at Ohio State University's Wexner Medical Center. Image courtesy of Ohio State University.
The BIM Disconnect
Yet, despite the many benefits of BIM for FM (and encouragement from the GSA for public sector agencies to use it), building owners and facilities managers don't always require BIM and many don't understand it. That's according to a survey by DLT partner, IMAGINiT Technologies.
The survey found that while nearly two-thirds of AEC firms work in BIM, most BIM owners (54.4%) indicated that they only require BIM on projects "every now and then or rarely/never." This suggests a disconnect between AEC firms and building owners about what information is wanted and needed for projects.
Another interesting finding is that only 27% of AEC respondents know the types of information that owners want from every project – suggesting that firms and owners need to work more closely together.
Image courtesy of IMAGINiT Technologies.
Challenges to Providing BIM Data to FM Teams
Why the disconnect? Over 50 percent indicated that the biggest challenge to providing BIM data to owners appeared to be the fact that owners don't know BIM. Other challenges include differing file formats, collaboration with project stakeholders, the cost of BIM, unsure what to provide, model ownership, and file size.
Summary
IMAGINiT's survey clearly highlights how technology and education can help close the gap between AEC firms and facilities management and building owners, as well as areas where both FM and AEC can work more efficiently. One way to do this is to work with a technology integrator experienced in design, construction, and FM. To help improve collaboration, drive the value of BIM and help managers and building owners see the big picture, targeted interventions with training, consulting services, and system integration can help.
Additional Resources
• Webinar: Create and Renovate Facilities with BIM
• Self-Study: Learn more about how to use BIM for operations and facilities management from Autodesk University
• Infographic: Streamlining Campus Construction and Management
• GSA BIM Guide for Facility Management