Centralize and Visualize: Army National Guard Reins In Facilities Management Data Sprawl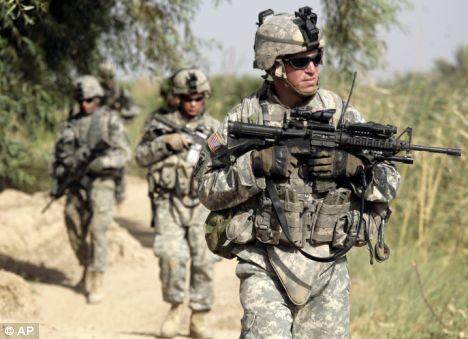 The role of the Army National Guard has expanded significantly since 9/11 and represents 40% of the U.S. Army's total combat capability supporting Joint Commanders across the range of military operations around the globe.
Critical to this mission is the successful planning, contracting, monitoring, and management of Guard facilities construction and maintenance. This challenging task falls on the Construction and Facilities Management Office (CFMO) who must constantly maintain and access infrastructure data. Yet, without centrally- and electronic-based records, getting timely access to critical information proved difficult, and often that data proved unreliable.
If an office leader needed project data quickly, they'd have to rely on others to retrieve drawings. Plus, key personnel are often called into active deployment, leaving knowledge gaps necessary for the CFMO's daily operations.
Something had to change. Efficiencies needed to be realized, audit compliance improved, and a single point of reference for project information was a must.
This is when CFMO engaged DLT partner, IMAGINiT Technologies. IMAGINiT's charter was to analyze CFMO's procedures and bring continuity to accurate as-built records – all contained within an easily accessible central repository.
Capturing Organizational Best Practices
Working in two phases, the project team began with a process mapping effort that outlined Guard best practices and captured what was needed to meet regulatory requirements. Documentation was also provided with instruction for any new or existing Guard staff.
3D Model Capture and Data Visualization
The second phase focused on laser scanning facilities and converting them to 3D models. This captures highly accurate, as-built information about the facilities, including important data such as the amount of money spent on buildings, project completion percentages, square footage reports, room composition, and more. Models can also be leveraged in emergency situations since they provide line-of-sight information.
Bringing it all together, a web-based visualization tool integrates the models to provide a map-based view of each state, zoom in on a specific facility, click to bring up 3D maps, and even navigate to specific rooms.
Future-Ready
The goal is to roll the tool out to all Guard sites within the CFMO's jurisdiction and give facility managers time-saving access to online documents. A longer-term vision will link the visualization tool to building controls to enable managers to control and monitor HVAC, security, and more from their mobile devices.
Results
The project information system saves time for team members and puts greater control in the hands of users. If city officials need to schedule a facility or retrieve existing lease agreements, this data can be searched for and accessed through an online search. The database saves time for everyone – staff members are not interrupted to assist, and those in need are able to access the data as needed.
Storing project information in digital form and in a centralized database also reduces the risk of lost or damaged paper drawings.
About IMAGINiT Technologies
IMAGINiT Technologies, a Rand Worldwide Company, is a leading provider of enterprise solutions to the engineering community, including the building, manufacturing, civil and mapping industries. With over 25 years of experience, and 40 offices throughout North America, IMAGINiT provides the expertise, training and support to help companies realize the full power of design technology, maximize ROI and gain competitive advantage.
As an Autodesk Platinum partner, IMAGINiT delivers Autodesk 3D design products solutions and is the largest authorized Training Center in North America. All office locations are supported by a vast pool of engineering resources focused on developing real-life business solutions to its local clients.