U.S. Infrastructure gets a Failing Rating – Does your State Make the Grade?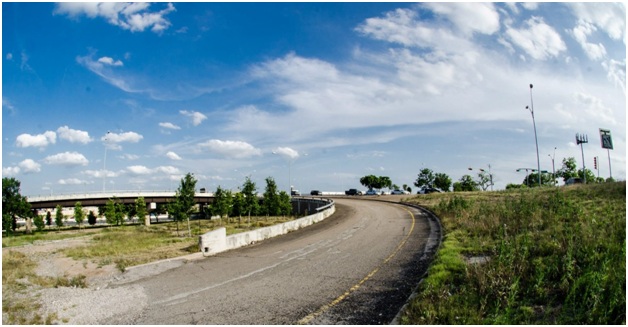 The revitalization of U.S. infrastructure is once again a hot topic as the new White House administration pledges to invest in the nation's roads, bridges and airports. Politics aside, it's a timely imperative. Once again, the American Society of Civil Engineers (ASCE) has ranked U.S. infrastructure at a D+ grading. That's no improvement from four years ago when the ASCE issued its last Report Card for America's Infrastructure assigning letter grades based on the physical condition and needed investments for improvement.
What does a "D+" rating mean? According to the ASCE:
"The infrastructure is in poor to fair condition and mostly below standard, with many elements approaching the end of their service life. A large portion of the system exhibits significant deterioration. Condition and capacity are of serious concern with strong risk of failure."
Fixes for Making the Grade
To help the U.S. make the grade, ASCE urges several fixes. From an economic standpoint, the 2017 report estimates that $4.6 trillion is needed to cover the gaps. While infrastructure spending is rarely agreed upon in American politics, ASCE does put forth four key solutions for preparing for a first-class infrastructure system:
1. Develop active community resilience programs for severe weather and seismic events to establish communications systems and recovery plans to reduce impacts on the local economy, quality of life, and environment.
2. Consider emerging technologies and shifting social and economic trends – such as autonomous vehicles, distributed power generation and storage, and larger ships – when building new infrastructure, to assure long-term utility.
3. Improve land use planning at the local level to consider the function of existing and new infrastructure, the balance between the built and natural environments, and population trends in communities of all sizes, now and into the future.
4. Support research and development into innovative new materials, technologies, and processes to modernize and extend the life of infrastructure, expedite repairs or replacement, and promote cost savings.
Does Your State Make the Grade?
By 2050, the U.S. population is expected to increase by 25% - and cities are preparing to be smarter, greener, and more sustainable. Are you currently making plans for the future? Does your approach incorporate any of ASCE's recommendations? Check your state's report card and view our BIM for Infrastructure resources to help you get started. BIM for infrastructure can help turn information into insight to optimize designs and help accelerate approvals, resulting in more effective and resilient infrastructure.