GSA Moves to LEED Gold for All New Federal Buildings and Major Renovations
Over the past several years, substantial regulation has been passed mandating the "greening" of federal government buildings. Last month was no exception and saw the declaration of a new "gold" standard.
In late October 2010, the U.S. General Services Administration (GSA) issued a new mandate requiring that all federal building construction projects and "substantial" renovation projects achieve a minimum LEED Gold certification in their quest to improve energy efficiency.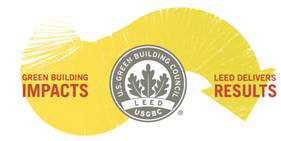 Leadership in Environmental Efficiency Design (LEED) is an internationally recognized and widely-accepted third party green building certification program, established by the U.S. Green Building Council, that determines the energy efficiency and sustainability of building projects.
"Sustainable, better-performing federal buildings can significantly contribute to reducing the government's environmental footprint," said Robert A. Peck, GSA's Commissioner of Public Buildings.
For projects funded prior to FY 2010 that are currently in the design phase, GSA is requiring that LEED Gold be incorporated into ongoing designs where possible, after considering budget and schedule constraints on the current design and construction contracts.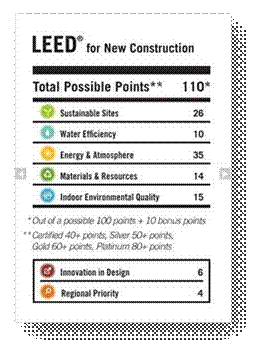 The LEED Gold level is the second highest certification level. Previously, federal building projects needed to be certified at the LEED Silver level, the third-highest rating, or higher.
The LEED rating system is a 100 point scale (with 10 bonus points available) that awards weighted points proportionate to their ability to impact a list of environmental and human health priorities, with emphasis on climate change and energy savings. Categories of emphasis include sustainable sites, water efficiency, energy and atmosphere, materials and resources, indoor environmental quality, and green design innovations.
Meeting those Mandates
So moving forward, how can the Federal government and its contractors ensure their projects meet the newly-imposed energy efficiency standards? In addition to water efficiency and responsible waste management, the right software can lend a hand.
Autodesk's Revit Architecture 2011 has a new feature – Sun Path. Sun Path enables users to simulate the path of the sun in order to better understand the impact of the sun in relation to your project and its surrounding context. You can grab and move the sun in a 3D view and interactively drag the sun around. Depending on your geographic location, you can see the impact of solar shading on your design.  This sustainable design analysis feature helps measure the impact of environmental factors on a building's performance. This allows designers to quickly evaluate multiple design alternatives for energy efficiency. Whether your agency is retrofitting or redesigning, using Sun Path can result in improved building performance, faster time to the market, and lower project costs as well as lower TCO over time.
This YouTube video gives a good the role of Autodesk geospatial products such as AutoCAD Map 3D and AutoCAD Civil 3D in verifying and documenting LEED certification points for Neighborhood Development. If you are an architect, land developer, engineer and or other professional engaged in neighborhood development activities and interested in how geospatial tools can help with LEED certification then this video is for you.


Related Articles