CAD & GIS News for Govies 6/19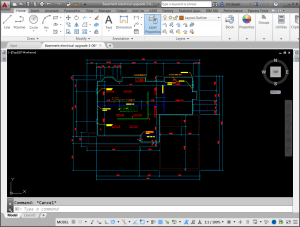 CAD News for Govies is a new feature on Acronym that scans thousands of industry articles to present you with a regular source of CAD and GIS news, information and ideas that impact the public sector.
Here's the latest round-up:
Some Favorite Tools for Simplifying CAD Management
Looking for some low cost or free tools to help you simplify the task of CAD management? The editorial team at Cadalyst Magazine has compiled a list of their favorite tools that can make your job a little easier, including navigating to frequently accessed projects instantly, capturing screenshots and video, and streamline workplace tasks such as benchmarking, free VPN clients, large file transfer, and time-management. Read more.
Give Your Civil 3D Processes a Health Check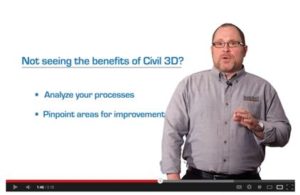 What are the telltale signs that your Civil 3D process is not as efficient as it could be? Are you struggling to see improvements in your processes since adopting Civil 3D? If you're feeling the pain of an inefficient process, IMAGINiT Technologies has just launched a new Civil 3D Health Check service that can help public sector users assess how effective they are being in their use of Civil 3D – in areas such as user skills; processes (data sharing, project workflows, and data management) and technology best practices such as CAD standards, styles and settings. Not sure if you are getting the most out of Civil 3D check out this video to see the three telltale signs that your Civil 3D process could be better optimized.
Which GIS Technology to Use for Disaster Management?
For decades, governments and NGOs have relied on private sector solutions to gather and interpret emergency data for crisis response, but a growing number of them have warmed in recent years to much cheaper "open-source" (OS) technology. Integrated Regional Information Networks (IRIN) spoke to experts around the world about their search for the most appropriate mix of technology to manage disasters. Read more from Directions Magazine.
BIM is Beginning to Significantly Impact the Infrastructure Construction Industry
A recent McGraw-Hill SmartMarket Report The Business Value of BIM for Infrastructure suggests that BIM is beginning to significantly impact the infrastructure construction industry. In 2013, the use of BIM has reached 52% among owners, contractors and A/E firms (compared to 16% in 2009). Most interesting is that firms involved in buildings-related BIM projects in the past are more likely to use BIM for infrastructure as well and the report suggests that the adoption of BIM for infrastructure will occur at a faster rate than it did in the building sector. BIM for infrastructure brings many benefits including lower project risk and better predictability of project outcomes, reduced conflicts and changes, and improved project quality. Read more on the Between the Poles blog by Autodesk's Geoff Zeiss.
BIM for Transportation Webinar – July 31
Following on from the previous news item, if you're interested to know how your agency can utilize BIM for infrastructure projects in the transportation industry, CADD Microsystems, an Autodesk Platinum Partner, is hosting a free webinar on July 31st on BIM for Transportation. This session will discuss the needs and common challenges of transportation planners and engineers and how BIM solutions can help you to tackle these issues head-on. Sign up here.
About Caron Caron Beesley is the Editor in Chief of [acronym] Online. Caron has led the editorial team since [acronym] was launched in 2006 and has written several guides designed to help the public sector leverage information technology and digital design solutions to improve government operations and the delivery of public services. Caron is also the point of contact for contributed articles and guest bloggers. Contact Caron at editor@acronymonline.org or via Twitter @AcronymOnline.