CAD & GIS News for Govies 8/28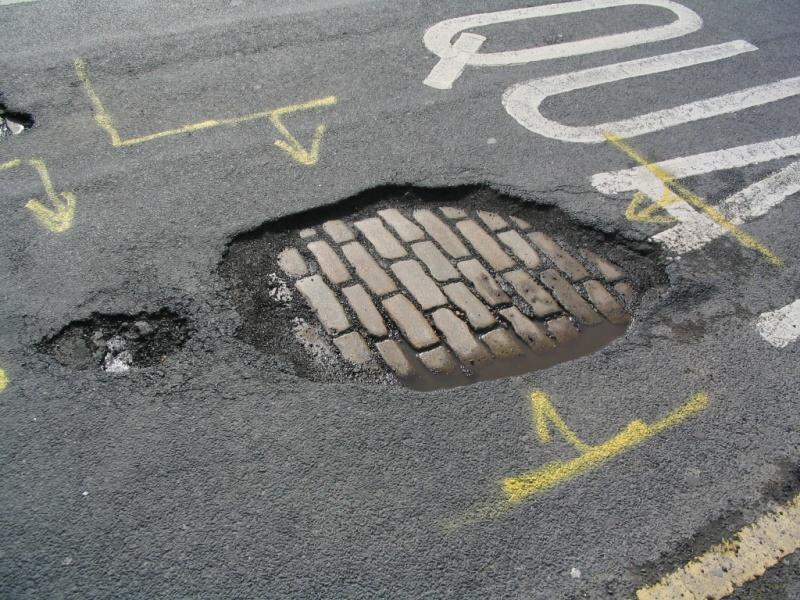 CAD News for Govies is a weekly feature on Acronym that scans thousands of industry articles to present you with a regular source of CAD and GIS news, information and ideas that impact the public sector.
Here's the latest round-up:
Bridge-in-a-Backpack Gains Popularity in the U.S.
Did you know Maine was the first state to erect a bridge-in-a-backpack (BIAB) four years ago? Well, this new composite bridge technology is gaining traction, despite some learning curve challenges. What is a bridge-in-a-backpack you might ask? Developed by a public-private sector partnership in Maine, BIABs are inflatable bridge arches made of hollow carbon-fiver tubes that can be bent to any geometry on site, infused with resin, filled with consolidating concrete, then decked, backfilled and paved. Read more about this engineering innovation and how it's being used on ENR.com.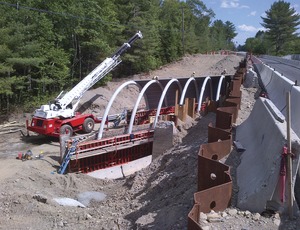 3 Tips for Posting Emergency Information Online
During Hurricane Sandy's landfall in the U.S. and the time immediately after it, about 15 million search queries were made through Google about the storm. In contrast, the Hurricane Sandy pages on FEMA.gov were viewed fewer than 1 million times — a DHS report put the total page views at about 740,000. While important and even life-saving information is housed on government websites, the way it's posted can impact how quickly and easily platforms like Google can locate and highlight the data. Technology leaders told members of Congress in June that posting emergency-related information online in open, machine-readable formats is necessary for allowing it to be quickly disseminated to the public. But what does that really mean for emergency managers? Read more from Government Technology.
Pavement Analysis Tool to Keep Colorado City on Top of Road Maintenance
Need a way to better plan for future road maintenance needs? Then you might want to learn about what public works staff in Longmont, Colorado, plan to do to stay on top of the deterioration of public roads. To help them predict what road maintenance lies ahead, the department plans to work with a contractor to literally drive the city with a truck containing special equipment that will gather data on current road conditions. Once collected, data is integrated into a new asset management system from Infor Public Sector and a five year plan for maintenance needs and timescales is established. Read more.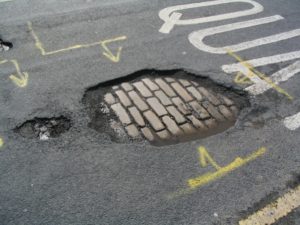 Upcoming Webinar: 3D Visual Design for Public Sector Manufacturing Facilities
Government manufacturing spans the entire spectrum of the product development value chain – from research and technology invention to deployment and acquisition. Many manufacturing facilities today are inherently inefficient – material flow is fractured and slow; machine utilization is sub-par; energy is wasted, and floor space is often idle. By optimizing 3D manufacturing facility and factory design with solutions from Autodesk, many of these inefficiencies can be eliminated and throughput can be increased – before a single piece of equipment or machinery is installed.
DLT Solutions, Autodesk's Master Government Reseller, is hosting a free webinar on September 12, 2.00 PM ET, which will explain how Autodesk Factory Design Suite can help. The webinar will be presented by Autodesk's Aerospace and Defense Technical Account Manager, Mick Frears. Learn more and register here.
Best Practices for PDF Creation and Sharing in the AEC Community Agreed Upon
PDF documents, the universal format for sharing plans, schematics, and revisions within the AEC industry recently came under the spotlight when a coalition of general contractors met in Los Angeles to establish a set of best practices for PDF creation and sharing that all players within the AEC community can agree. "We want to transfer information from design to construction without diluting it and with the ability to read it in a simplified way," said Kyle Hughes, a project engineer at Skanska USA and founder of the coalition. "We want to use these documents as parts of contracts" and as a medium to prevent redundancy. Read more.