CAD & GIS News for Govies 9/5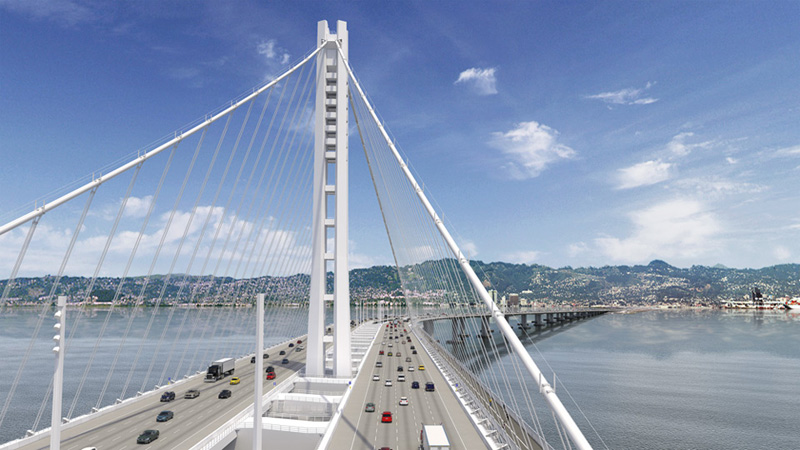 CAD News for Govies is a weekly feature on Acronym that scans thousands of industry articles to present you with a regular source of CAD and GIS news, information and ideas that impact the public sector.
Here's the latest round-up:
San Francisco Bay Bridge – From Concept to Construction, the Role Played by Autodesk Software
The largest self-anchored suspension bridge in the world opened across San Francisco Bay late Monday night, six years behind schedule and five times over budget, police said. But what did it take to plan, design, and build this amazing feat of engineering. Take a look at the role that Autodesk software played in the process from the original project feasibility, through design documentation, visualization and construction. Read more and check out the cool visuals in the Autodesk Gallery here. You can also fly over a rendering of the completed bridge.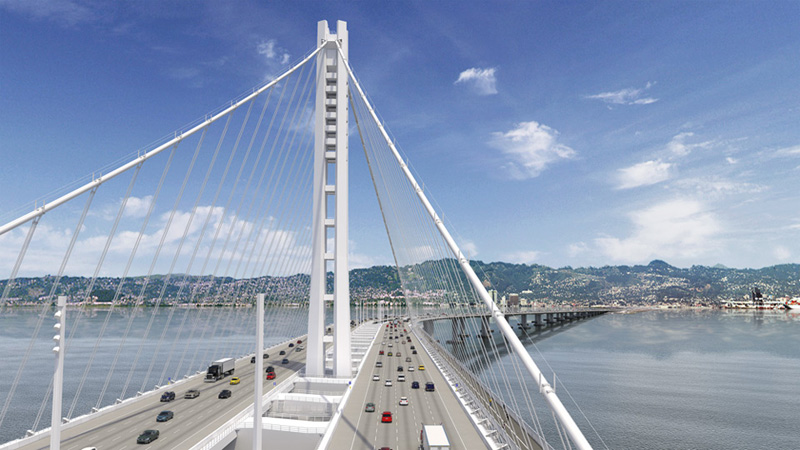 Image courtesy of Autodesk.
Get Your Tickets – AU Registration Opens September 12 (+ a Sneak Peek at the Class Schedule)
If you are lucky enough to have the budget, you won't want to miss this year's Autodesk University, December 3-5 at the Venetian Hotel, Las Vegas. Early bird rates for a 3-day pass to all sessions, exhibits, meals and networking is $1,675 and discounted airline rates are also available. Attendees can choose from 600+ classes taught by industry leaders on Autodesk products and other subjects like 3D printing, BIM, cloud services, PLM and reality capture.
If you can't make it in December, don't forget Virtual AU offers many of the classes online. Read more here.
Lynn Allen also has a sneak peek of the class schedule here.
Federal Agencies Remap Hurricane Damaged Coastline
October 25 marks the one-year anniversary of Super Storm Sandy. Damage to shorelines and the sea bed was so great that several federal agencies plan to remap the entire East Coast line. The U.S. Army Corps of Engineers, U.S. Geological Survey and NOAA, are dipping into emergency supplemental funds to survey the coast to collect high-resolution topographic and hydrographic data using LiDAR. The $50 million project starts this fall and is expected to be finished by spring 2014. "We're not each mapping the same areas," explained Ashley Chappell, integrated ocean and coastal mapping coordinator with NOAA. "We're joining forces to leverage the combined personnel of all our agencies." Read more about the goals and intricacies of this project on ENR.com.
Considering AutoCAD 2014 or New to the Software? Two Webinars Not to Miss
Haven't made the switch to AutoCAD 2014 yet and want to know more? Or perhaps you are new to the software and want to learn how to get the most out of its features and functionality? Whichever bucket you fall into, don't miss two upcoming free webinars from CADD Microsystems:
Introduction to AutoCAD 2014 Webinar – November 6th, 9.00 AM. Register.
AutoCAD 2014 Tips and Tricks Webinar – November 6th, 11.00 AM. Register
New EPA Stormwater Calculator Estimates Amount and Frequency of Rainwater Runoff
EPA's new National Stormwater Calculator is designed for urban planners and stormwater control professionals to help them determine what stormwater management practices to install. The desktop application enables users to estimate annual stormwater runoff from a site, based on different scenarios. The tool uses local soil conditions, slope, land cover, and historical rainfall records to calculate runoff. To access the calculator, click here.