CAD & GIS News for Govies 9/25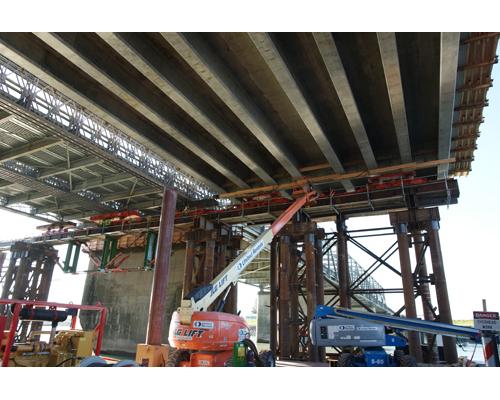 CAD News for Govies is a weekly feature on Acronym that scans thousands of industry articles to present you with a regular source of CAD and GIS news, information and ideas that impact the public sector.
Here's the latest round-up:
SimCity with Real Data: Modeling Real Cities in 3D in a Web Environment
Ever wondered what SimCity would look like with real-world data? That's just what ViziCities, an interactive visualization platform that brings real world cities to life has made possible. One of the objectives of the platform was to visualize public transport in London in real-time and 3D that started with the London Underground network in 3D with the aim of placing real-time trains moving along 3D tracks. Check out the amazing video below and read more about how the project came about on Between the Poles.
Fast-Tracked Replacement for Collapsed Washington State Span Moves Into Place
It's hard to believe that only four months after the May 23 collapse of the Interstate 5 bridge, over the Skagit River in northwest Washington state, that the state's first lightweight concrete bridge was slid into place. Contractor Max J. Kuney Co., Spokane was awarded the contract in a fast-tracked process. The RFP was released on June 3, bidding opened on June 18, Kuney signed the contract on June 19 and work started the next day.
"I think this took a lot of additional coordination and cooperation," says contractor President Max J. Kuney IV. "We are used to the over-the-shoulder review in design-build, but, in this case, we were taking that, in my experience, to a whole new level, handing in release drawings and tech drawings [at the same time]. Everyone was over everyone's shoulder, so it all matched and DOT knew what it was going to look like before they arrived."
Read more about the virtual-design construction that Kuney relied heavily upon to expedite the bridge replacement on ENR.com.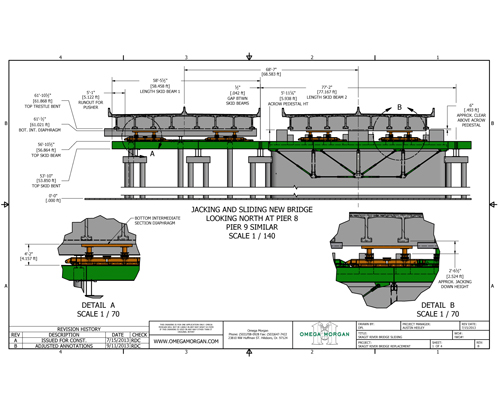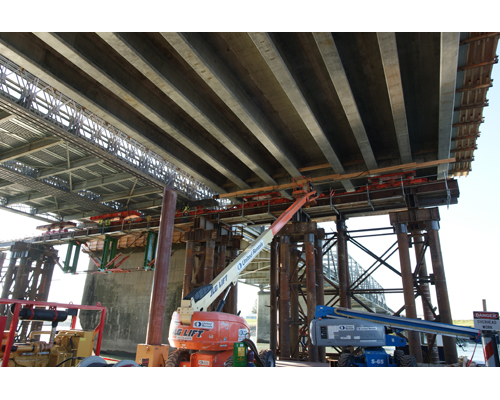 Images courtesy of Parsons Brinckerhoff
Low Tech Solution Helps Indiana DOT Solve Serious Traffic Hazard
Large, fast-moving vehicles colliding with bridges on a frequent basis is certainly cause for alarm among transportation officials and motorists alike. In Indianapolis, Ind., this is a particular problem with 400 collisions since 1999 with four bridges in the South Split area, but officials lacked insight into why, how often and severely the incidents were occurring. Read how, using simple, low-cost consumer technology, INDOT got the data they needed and were able to identify the types of vehicles that were involved in these collisions and the road bed reduction measures they needed to carry out to prevent further accidents. Read more from Government Technology.
DoD to Standardize On Publicly Available Facilities Assessment Software System
Earlier this month, the DoD announced that it would be requiring that all military components of the DoD and Washington Headquarters Services to adopt and implement a common, standardized set of processes and tools for lifecycle management of their engineered facilities assets. The common process incorporates the Sustainment Management System (SMS), a suite of decision-support software and an infrastructure condition assessment methodology that has been developed by the U.S. Army Corps of Engineers. Read more about the initiative, the software requirements and industry opinion on ENR.com.
DWFx Files: Publish, Combine, Markup, Revise & Repeat
If you work in AutoCAD or Civil 3D, check out this recommended workflow from Synergis Design Solutions that can help you produce presentable and accurate construction review documents. Read more.